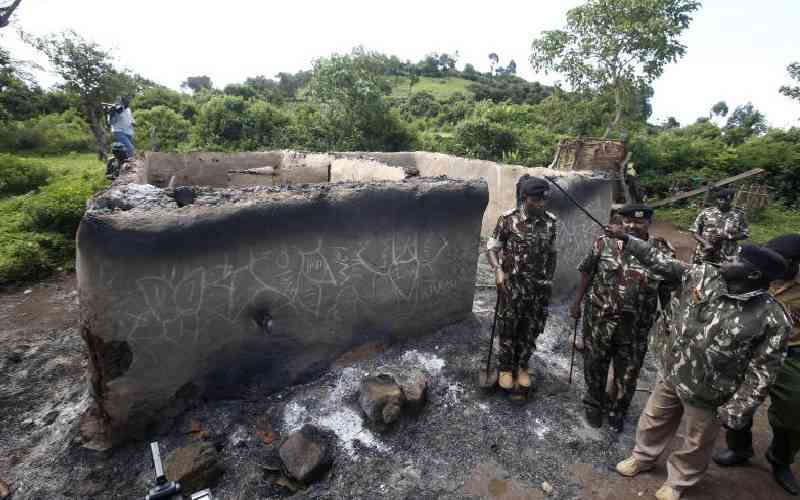 This week alone, some ten people have been killed in inter-clan clashes in Mandera County along the Kenya-Ethiopia border. Scores have been injured in retaliatory attacks even as tension remains high in the region. Communities from both sides have vowed revenge attacks, prompting authorities to hold reconciliation meetings.
This is unfortunate because it is not the first time such clashes have occurred. In the process, innocent children, women and unarmed people lose their lives in the most heartless ways. The raiders attack villages and kill anyone on sight, believing that they are avenging their loss. Livestock and livelihoods are destroyed and poverty becomes a cycle for residents from both countries.
In this day and age, this is primitive and unacceptable. Kenyan and Ethiopian security officials must urgently act and put a stop to these attacks. They should also seek long-term solutions to these perennial clashes. What is it that makes the border communities always fight? Cattle rustling and fights over pasture should be history now.
And because the region is arid and semi-arid lands, the two governments must address the perennial drought through various methods. One of it would be government uptake of excess livestock, creation of feedlots to feed emaciated cattle for sale, introduce irrigation schemes and climate smart agriculture. Once more economic activities are introduced in the region, the communities will see no need to continue fighting, but trade.
And even as this is undertaken, Interior and Administration of National Government CS Kithure Kindiki must reach out to his counterpart in Ethiopia to forestall escalation of the inter-clan clashes. The Kenyan-Ethiopian border has remained volatile for years now and it is time to address the root causes of hostility.
Still on security, it is not enough for Prof Kindiki to vow his and government commitment to crush banditry in Isiolo, Marsabit, West Pokot, Baringo, Turkana, Laikipia, Samburu, Tana River, Wajir and other parts of North Eastern region. This is the time to send enough armed officers and recruitment of reservists in these regions. Just last week, raiders attacked a village in Isiolo, leaving a trail of destruction and deaths in their wake.
Then Prof Kindiki toured the region and visited survivors in hospital with a vow to engage the armed raiders. His promise is not the first one by a top security government officer and residents in these regions have heard this before.
President William Ruto during his campaigns and tour in clash-prone regions, promised to annihilate criminals and armed raiders. He promised to eradicate cattle theft and introduce economically viable activities. Time to deliver is now and the Interior CS must take the bull by the horns.
Related Topics