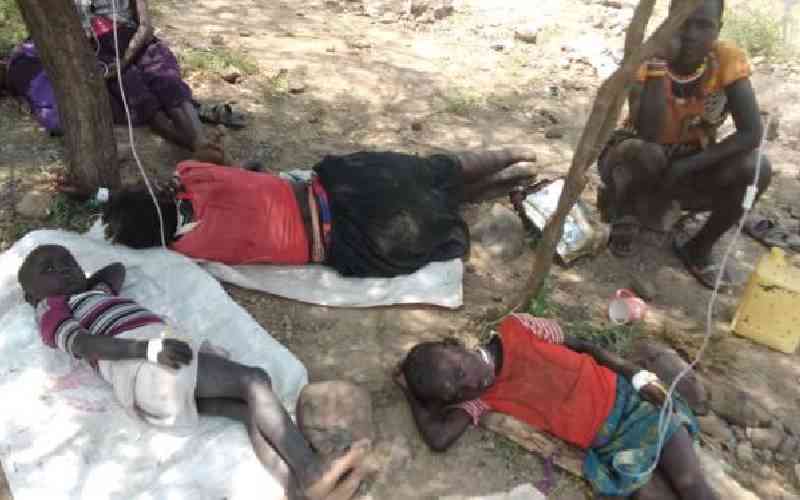 Since 2010, some 10.5 million people have died of malaria worldwide. Africa and developing countries have borne the brunt of this malady. In the same period, some 1.7 billion malaria cases have been averted.
This has been done through health interventions and scientific breakthroughs. The World Health Organisation (WHO) describes neglected tropical diseases (NTDs) as a group of 20 ailments mainly prevalent in tropical areas and mostly afflict poor communities.
Women and children are the major victims of the diseases, often causing devastating health, social and economic challenges. Besides physical pain, the diseases fuel poverty and stifle any form of growth. The patients are marginalised and overlooked in many economic plans.
Besides malaria, which though not among the neglected, the most common diseases include dengue and chikungunya, sleeping sickness, leprosy, lymphatic filariasis, mycetoma, river blindness, rabies, scabies, snakebite envenoming, trachoma and endemic treponematoses.
The NTDs have held back human development in several African countries and it is now time to address them wholly. There is no excuse to leave whole communities behind because of curable diseases and expose innocent children to a hopeless existence. Science and global advancement should help ease suffering for all human beings.
It is against this background that a global conference went down in Kigali, Rwanda last week, where health experts vowed enhanced commitment to combat malaria and the neglected diseases.
The governments represented and medical organisations committed some Sh500 billion to fighting the diseases in the region for the next five years, which is a major step. We urge the governments and organisations to honour their pledges. Africa should do all it can to discard the sick continent tag and earn respect on the global stage.
When a country is always on the news over outbreaks and deaths from curable diseases, few people would wish to visit or do business with it. On the same stroke, it is laudable that the WHO has declared some African countries malaria-free. They include Algeria, Lesotho, Mauritius and Morocco.
This should motivate African countries to scale up the fight against malaria through affordable measures such as clearing stagnant water and clearing bushes around living quarters, sleeping under treated mosquito nets and treating the disease early enough.
There is need for upscaling use of the malaria vaccine. Health experts and scientists must not get complacent in combating it. Covid-19 pandemic further demonstrated the need for constant vigilance and huge investment in health facilities and personnel.
Related Topics