Home
/
Baby Care
Nine tips on how to handle new mum stress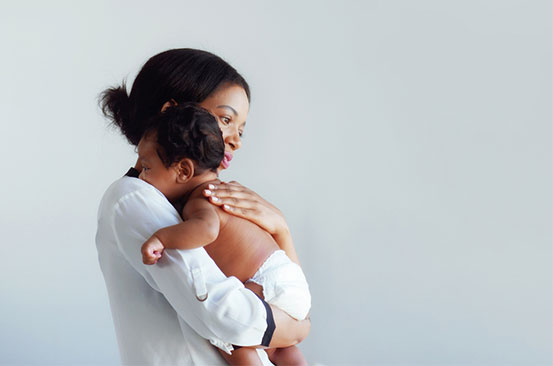 Having a newborn baby is quite an experience if you ask me. Nothing can prepare you for that first love. But that little bundle of joy can also add stress and pressure.
Many new moms may feel overwhelmed and wonder if they are feeding their babies well. Why are their babies crying so much? How will they find the energy to care for their new baby? What will happen if the househelp leaves? Will they give their other children and partner enough attention? All these are very genuine concerns and often creep in.
Although it may be unavoidable, it is important to identify the stress early and overcome feelings of despair.
Here is how a new mum can handle the jitters of it all.
Get enough rest
Always get as much rest as you can whenever you can. Sleep when the baby sleeps. And if you don't feel like taking a nap, use this chance to take care of yourself. A nice bath or catching up with a friend is a great way to unwind. When night falls, work out a nighttime feeding schedule with your partner so that you're both able to care for the baby and still get some much-needed sleep.
Eat healthy foods
The right foods can help give you all the right energy. No matter the temptation and cravings, try not to overload on the bad stuff. Instead, eat loads of vegetables and fruits and drink lots of water. If you really want to have a cheat meal opt for something like a tuna sandwich with wholemeal bread.
Exercise
You may not have time to do long workouts and that is understandable. But even for a few minutes here and there spread throughout the day that can go a long way. Take the baby for a walk for instance or take advantage when they are napping to do a few stretches.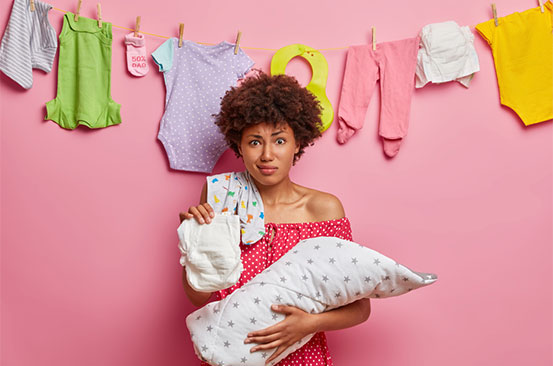 Expect a wave of emotions
Lack of enough sleep, added stress and anxiety can leave you feeling like you're on a roller coaster of emotions all in the same minute. And who can blame you? Take comfort in knowing mothers out here can relate. These feelings are perfectly normal. Many mums experience baby blues a few days after childbirth and end after ten days or there about.
Have the kids help
Caring for your new baby and a toddler can be challenging. Involve your older children to assist you in taking care of the baby. Give them small jobs they can handle like folding the baby's onesies, playing with the baby as you take a quick shower or pushing the carriage as you enjoy a stroll.
Keep the older kids busy
It's hard to include the baby's older siblings in some activities like feeding or bathing. When you know you won't be able to include the other kids, keep them occupied. You can have some activity books to keep them busy as you care for the baby without worrying whether they feel left out or neglected.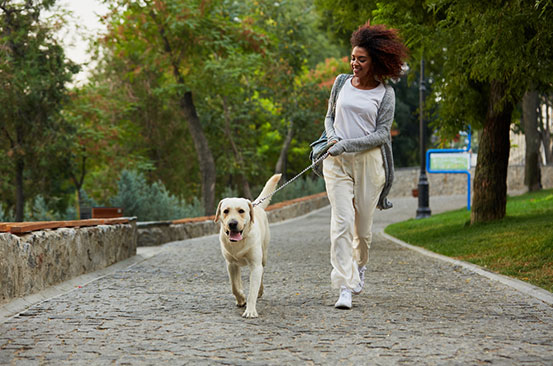 Set visiting hours
Your loved ones will want to see you and get to know your new baby as soon as the good news reaches them. Set aside some time for visitors and work around your schedule. Even if that means asking friends and family to wait a few weeks until you get a handle on things do that. They will understand.
Put the broom and mop away
If the house is a sty, the laundry is piling up and dust bunnies begin to creep in, don't worry. What matters most at this point is your wellbeing and that of your new born. If you must, take a few cleaning shortcuts. For instance, don't bother putting clean clothes away but store them in a laundry basket. If it really bothers you write a to-do list and aim to cross off one activity a day.
Take a helping hand
If relatives and friends offer to help, take them up on it. Ask them to fold laundry or run to the store for some groceries or do some tidying up. If you know them enough to watch your baby, use this opportunity to sleep, bathe or take a walk. You don't have to check in with them every 10 minutes. Trust them to do the right thing and enjoy your alone time.
Related Topics