Lolita Bunde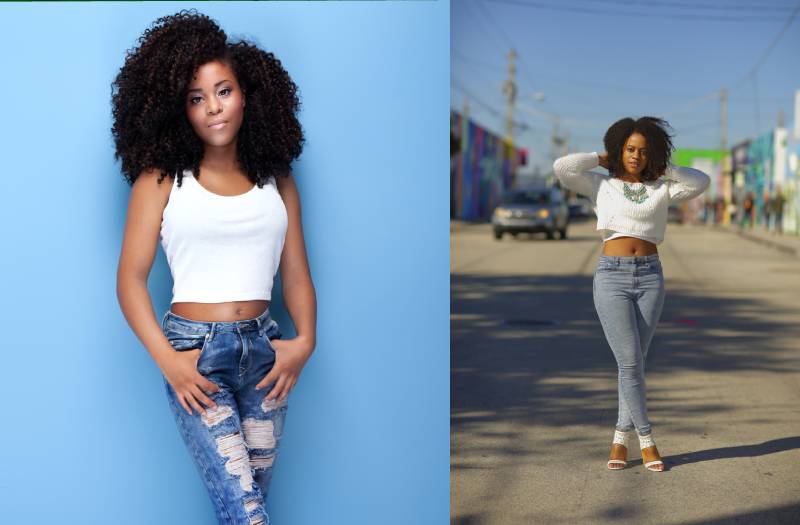 ALSO READ: #FashionTips: What to wear when you don't know what to wear
When it comes to dressing in pants, nothing beats a perfectly fitting high-waist trouser.
They are comfortable, stylish and perfect for all body types. If you don't own a pair of high-waist pants in your closet, what are you waiting for?
Anyway, as much as putting on high-waist pants may seem fun and easy, there are some tips you need to know in order rock these pants flawlessly like a pro.
Here are some dos and don'ts you need to know when wearing a high-waist pant:
The dos
Put on a fitting high-waist trouser
Unlike skinny jeans that need to be snuggly, high-waist jeans need to be the exact fit if not loose fitting around the thighs. If your high-waist is too tight, it will end up looking too small for you.
ALSO READ: From the bikini selfie to faking longer legs: Getting the perfect beach shot
Always go for the right length
This is another trick, go for long flowing trousers that reach your toes. High-waist trousers are cute but when you go for those that don't reach your feet, they will look small and ridiculous on you. Length is everything.
Put on your high-waist trousers with crop tops
This combination is just a match made in even. Although crop tops are amazing, do not go with one that is too revealing as instead of looking stylish, you will only end up looking skimpily dressed.
Layer with stylish blazers
Believe it or not high-waist pants match best with blazers, especially long blazers. They pair up perfectly especially when you enjoy putting on crop tops.
The outfit will be a little sassy and a little official all at the same time.
Reduce the bulk as much as possible, high-waist pants in most cases are big and all over the place.
Go for neater tops like off shoulders or classy bodysuits that blend in perfectly and can stand on their own.
What is the point of putting on a high-waist pant and covering it up? Tuck in your blouse to show the curves and the length of your pant.
ALSO READ: #FashionTips: How to style an oversized shirt
If showing your curves is a problem tuck in one side of your blouse and accessorize with a belt to give your outfit the perfect edge.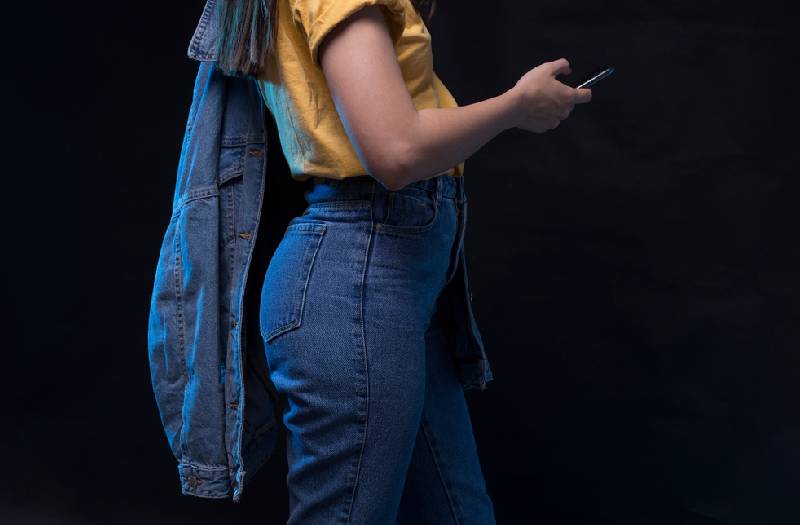 The don'ts
Don't force the friendship
If a high-waist pant doesn't fit, let it go. Do not force yourself into a small high-waist pant, the outcome will not look very appealing.
If the trouser is not a high-waist, do not force it to be one by putting it on with small tops or layering with coats to prove a point.
If it doesn't fit, it just doesn't fit.
Don't put them on with visible panty lines
Most high-waist pants go above your navel, hence providing enough area to see where your panty reaches.
You might get away with this when putting on skinny jeans, but for high-waist pants, your panty line will look funny and carelessly gathered inside the trouser.
Avoid pants that reach up your bra line
Go for pants that are slightly above your navel if you must do the extra-long pants.
When a high-waist trouser goes up to your bra line, it pulls people's eyes to your torso and this can be uncomfortable.
Worse, styling pants that are high up to your bra line is very hard.
Remember you are reducing the bulk, a high-waist pant speaks for itself, do not over embellish the outfit with different styles and textures.
Instead of coming out as stylish, you may come out looking like a hippy.