Lutfiya Wanjiru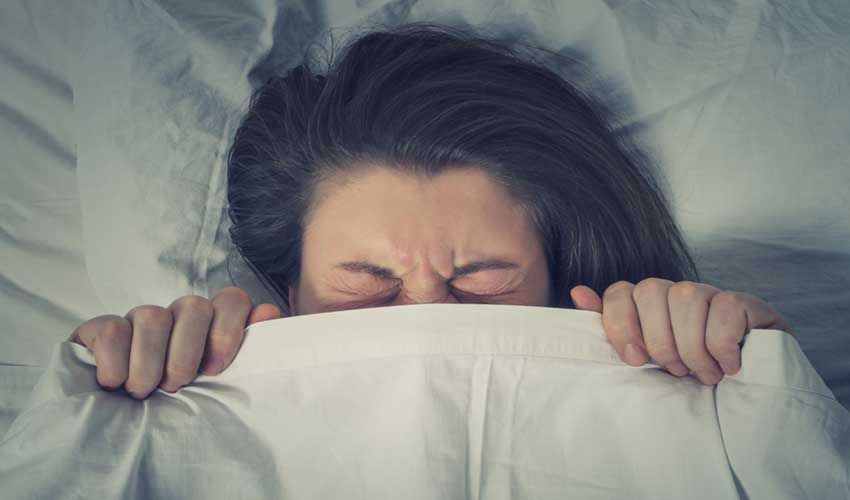 ALSO READ: Confessions: I think my neighbour is cheating on his wife, how can I tell her what I know?
As much fun as the bedroom is and forever will be, it turns out that it can actually be incredibly dangerous. Imagine that, as you get caught up in the intense heat and extreme passion of the moment you probably won't even notice that you're about to fall right off the bed due to your vigorous and aggressive movements. But that's just one, some are a bit more painful:
1. A pulled muscle
Some positions are just a trap, they are not meant for everyone. You end up in this posture that has you using muscles you never knew existed. Next thing you know, your muscles seize and contract leaving you in an immense amount of pain. You scream out in agony but Mr Sir thinks he is giving a performance of a lifetime. He only comes to his senses when you scream at him using his full government name.
A respondent to this topic stated:
"My man has just bought a book with all these strange positions. I was excited to try number 15 out, it was called sparrow something..anyway, right as we are about to reach the finish line. I get the worse muscle pull in my life. My thigh muscle was literally inverted inwards. It refused to go back to place. I had to go see a doctor, I can't explain how embarrassed I was explaining to the Doc what happened." Mary 36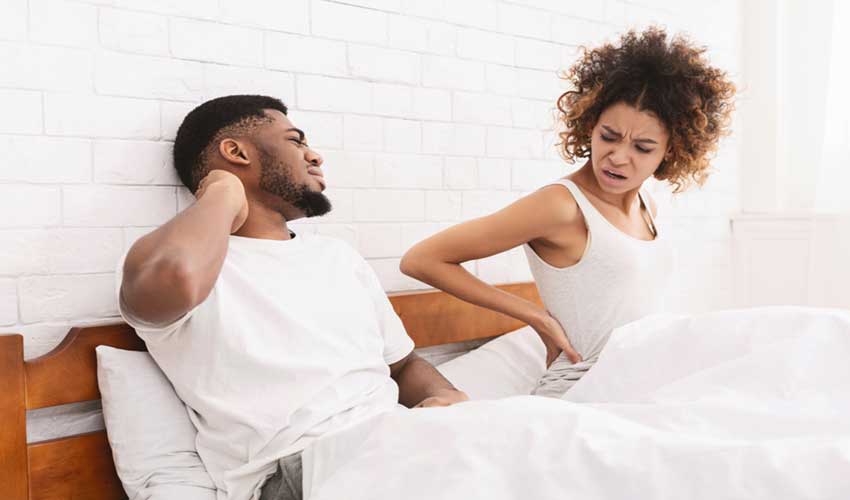 2. Smacked right in the face
ALSO READ: Confessions: My husband's mistake with suitcase exposed his double life and second family
Intimacy doesn't just involve the genitalia; the other body parts take part in this circus act too. During the 'action' one may get carried away and end up smacking their partner right in the face. A respondent to this topic stated that:
"We were really at it, like the bed was shaking and everything. Randomly his hand flies right across my face. He hit my nose and I started bleeding. He went to get an ice pack but the bleeding didn't stop. A hospital run and several x-rays later, the man had broken my nose. But he was so sorry about it. We are still together." Jane 24
3. Missing Condom
Always use protection, no matter the situation. Protection is a must. Trouble comes in when Mr Sir wears a size too big because he is trying to impress you (lame) and during the jungle dance the little latex protection ends up lost. Yes, the latex is missing and it's in you, within your abyss. You try to fish it out but it keeps getting lodged deeper and deeper into you. A respondent had a somewhat similar experience:
"Bae and I were on a little trip out in the campsite. Things got heated and after the deed, he looks down at his member in shock. Then he says in such a panic "babe I think I've lost the condom" I turn to him confused and ask "lost it where?" "I think in you". And that's how we spent half an hour trying to extract the condom from me. It didn't come out until a day later." Anna 20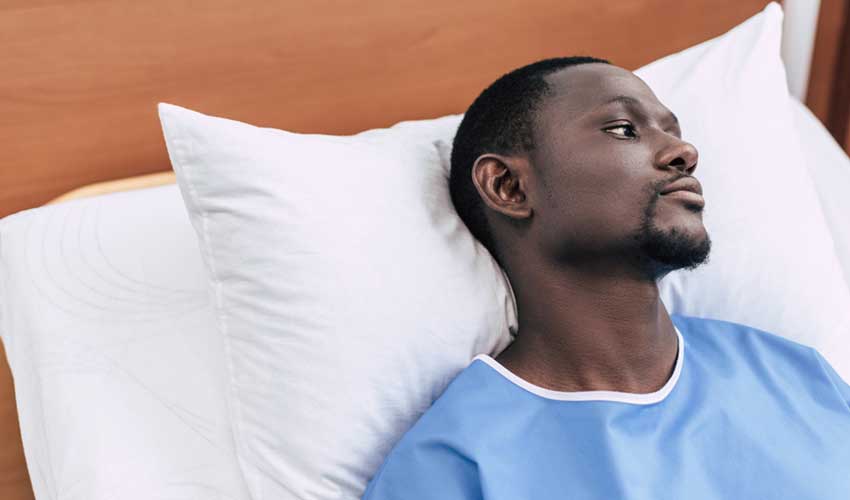 4. I think its broken
ALSO READ: I fear my children are watching adult content on the Internet
This is a tricky one, many have attested to this. It concerns me how common this injury is. Anyway, how many are aware that a man can break his member. He can fracture his junior during coitus and it is painful as hell. How does one go about fracturing his member? It is usually due to interesting positions that are not conducive to the safety of his member. But who cares, put it in and let's ride. A male respondent was more than willing to share his experience:
"I met this fine mami at the club on some random Friday. She had the attention of all men but chose to speak to me. Anyway, days later she comes over, we have a nice dinner and proceed to keep the neighbours awake for a few hours. I'd like to add that she was well endowed and when she proceeded to change positions, her on top this time, she sat on my commander who was ready at attention. I cannot describe the pain. All I remember is throwing her off me and clutching onto my fallen soldier as I cried bitterly. It took the watchmen and caretaker to carry me into an uber to the hospital. I got surgery hours later and my soldier returned to battle months later. Never spoke to that mami ever again..." Mike 29
There you have it folks, a few bedroom injuries that our fellow citizens have experienced. Next time you want to show your significant other what you are made of, be careful.
If you have an interesting bedroom mishap/injury, send us an email to [email protected]