Being fashionably forward means you do have a couple of black pieces of clothing in your wardrobe. It could be out of choice or due to safety purposes as black can be paired with any colour, including black, of course.
For women, the little black dress is one of the biggest investments. Depending on the cut and make of your dress, you can pair it however and still come out as chic, classy and fashionable.
Who can resist being seen as a fashion conscious person? We have made observations and come up with our favourite ways to style the LBD.
All the pictures used are Courtesy
With a statement neckpiece, bracelet, earrings and chic heels you can pull a modest feminine look suitable for dates and evening parties.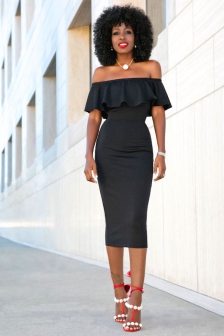 Throw on some cool girl staples like sneakers and a leather jacket for a laidback look.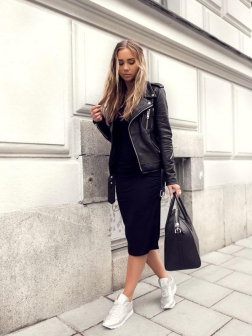 Your little dress can be worn as a top from time to time if it is short. For a bold look, wear it with a metallic A-line skirt and metallic boots to match.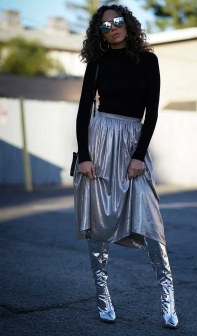 If the temperatures are low but you would love to look chic in your black dress, pair it with knee length boots and a long camel coat.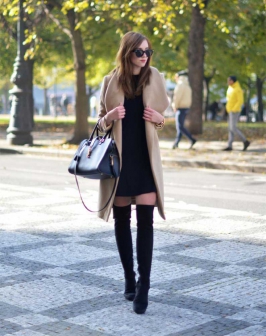 For daytime outdoor events, be playful with your dress-shirt by wearing it as a shirt dress with cut-out buckle boots and a denim jacket.
Be military inspired with an olive green parka coat and military boots.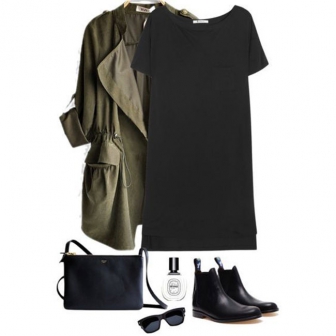 A long necklace and colourful flat sandals can add some life to your black dress.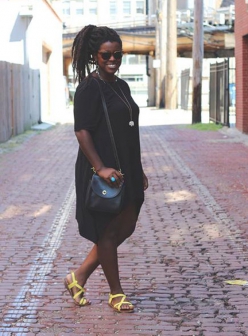 Do not miss out on the latest news. Join the Eve Digital Telegram channel HERE.