Gardy Chacha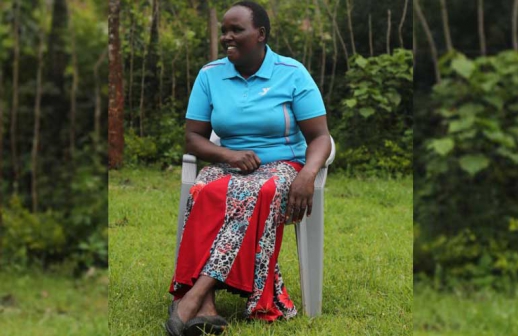 Hellen Chepkorir, 39, will sit KCPE this year together with her daughter. She should have done this 20 years ago if she wasn't forced to undergo FGM by her grandmother, she takes us through her journey in picking up the pieces.
ALSO READ: FGM: Girls fight for life after forced circumcision goes awry
We arrive at Hellen Chepkorir's home in Tar Tar, Kapenguria, West Pokot, after the crack of dawn. A young man, Kevin Juma, is firming up dough to make 'Kangumu', a type of mandazi with a characteristic firm texture.
"Each day I make 100 packets for delivery at Tar Tar high school," Hellen says.
The deal she agreed upon with the school, to supply them with 100 packets of kangumu, has heralded a turning point in her life. She makes at least Sh60,000 every month in profit.
It is money that her family uses to pay fees for all family members – from her husband who is pursuing a bachelor's degree to their last born in nursery school.
Hellen herself, albeit at 39, will be sitting KCSE this year, made possible through adult education which she undertakes at Shalom education programme for adults in Kapenguria.
It is a page that she has yearned to turn all her life: one that she would have successfully turned in 1999 had circumstances not thrown her off her kilter.
It was 1996 when what would be called a good life trajectory took a different tangent. Hellen Chepkorir had gone back home after a successful term at school.
"I was twelfth in a class of 43 students," she says.
It was the end of third term and so Hellen was gleaning at the prospect of moving to Form 2 the following year.
That is not what happened. Instead, she recalls, a happy young girl, impish and hopeful for the future, arrived home to a ceremony organized for her to be cut and 'become a woman'.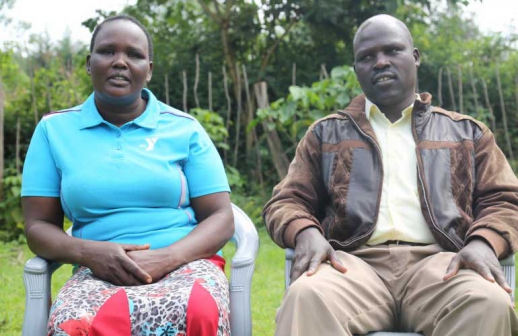 Sticky web
'It is the Pokot way of life; this is how a girl becomes a woman and gains respect in society,' she was told.
She felt cornered; trapped in a stymie. Culture had thrown a sticky web on her and she couldn't escape.
And so, she let them praise her and sing for her. She watched from a distance – like she had moved out of her body – as she was prepped to face the razor. She was held down, clamped in tight fists and that was it.
When it was all over she sighed, confident that the worst had passed. To her chagrin it was just starting.
"I was among a number of students under sponsorship by a Church reverend – who is currently a big name in Pokot. So, when he learnt that I had been circumcised, he told my grandmother that he will no longer pay my fees since female circumcision is unchristian," she recalls.
If there is such a thing as Annus Horribilis, for Hellen, that year was 1997.
"I harbored great ambitions: to make something out of myself. Despite my humble background, I had performed well in my KCPE and managed to gain entry into a national school. I had also earned myself sponsorship. And now all of that was disappearing in thin air right before my eyes – because of a cut done against my will?"
When school opened, Hellen dressed up and went back to continue her education hoping that the reverend was merely perpetrating a silly ruse.
She would however find out that the reverend meant every word.
"I was told to go back home and come back with fees. But I was not going to come back because there was no one to pay my fees," she says.
The situation irked. She felt hurt and wounded beyond help. And just like a fighter who has seen end in sight she surrendered.
"I decided, almost immediately, that I will get married and I did," she says.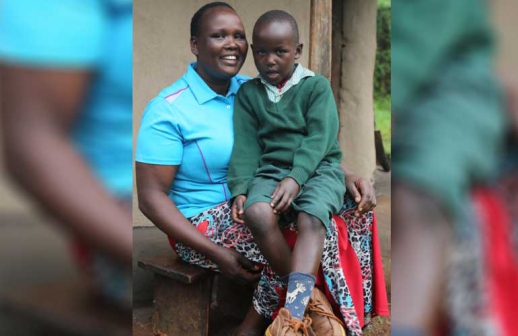 Hard leap
It was her way of saying, 'to hell with it'. Only that her whole frame felt pensive in taking that leap.
Fast forward: in 2000, despite marriage and two children to care for, Hellen found herself still yearning for something that only school could give her – an education.
She says it was like her body had moved on but her mind and heart were still at the same point where she dropped her school bag and took off her school uniform, ready to walk into marriage.
"I never got it," she says, "but I kept hoping that a miracle will happen."
Hellen asked her husband, Joachim Kapelo, to allow her go back to school. But the man, at the time holding an office messenger's job, could only bring home enough for the family to survive.
She tried her hand in business – selling firewood and sometimes maize but nothing worked. She even begged her grandmother to give her whatever money she had.
Missed chances
Years went by. Hellen's children grew and went to school. She even added two more to her brood – most recently five years ago. All the while she pined over the missed chances.
Then 2014 came. By a stroke of luck Hellen was invited to a women training, by Pokot Women Empowerment Organization (POWEO), funded by humanitarian group ActionAid.
"Hellen was among few women who genuinely committed to learning at this seminar," Leah Chebitwey, the director of POWEO says of her. "It was part of a project we call 'Shifting the power', through which we hope to help women own up the process of improving their lives."
The seminar outlined topics such as entrepreneurship, financial management and women rights. They were endearing lessons that Hellen tucked in her mind.
"I came back home and gave all the ideas I had in mind serious thoughts," she says. That is when the idea for kangumu was moot.
"I now understood how to pitch for an idea. I went to the school and it was accepted," she says.
The venture was off to a good start that she had to hire Kevin to help out. Her agreement with the school still stands and Hellen is a happy entrepreneur.
But what makes her smile every day has nothing to do with the runaway success she is enjoying with her kangumu business but rather the fact that she can now afford to sit for KCSE, 20 years after she was cruelly curtailed from continuing her education.
Her daughter, the first born, will be sitting for the same exam as her mother later in the year.
Hellen won't stop there. She says: "I will be seeking admission into a university when results come out."
And what does she want to become?
"I don't know yet," she says, "maybe I will be a professional chef."
As we leave, all Hellen tells us is: "watch this space".