Sylvia Wakhisi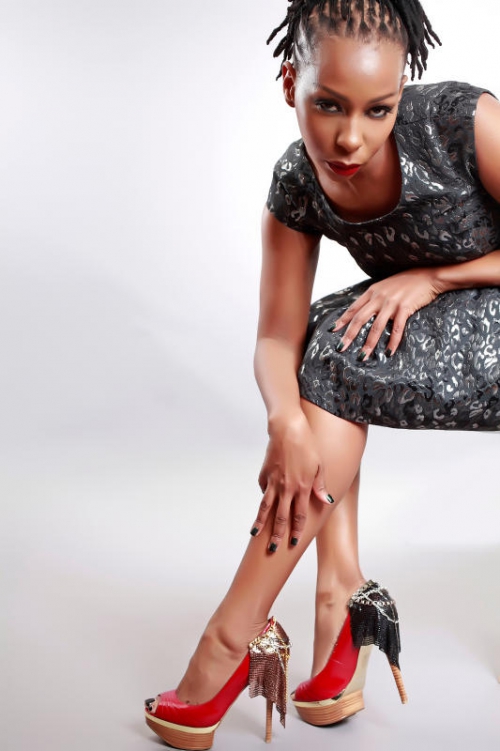 Unmasking Mukami Kinoti
We knew her as 'Saikati' the Maasai girl portrayed in the 1992 film by the same title. Now, she's a force to reckon with in the business world. Mukami Kinoti Kimotho, CEO and chief creative officer of shoe jewelry collection JOODJ.
One thing that stands out about Mukami Kinoti-Kimotho is her beautiful spirit. She is a woman who is an acclaimed creative in her own right.
Mukami has dabbled in an array of activities from modelling, acting, being a TV presenter to running her own media company and web TV show and a fashion company. She is the founder, CEO and Chief Creative Officer of JOODJ, a flagship shoellery (jewelry for shoes) collection, which she founded in 2012.
Though she resides in the US, Kenya has always been her home. "I am basically a girl who was born in the slopes of Mt Kenya, in Nyeri County. My dad was a medical doctor while my mum was a pharmacist. They travelled around the world due to the nature of their jobs," says Mukami.
Right from a young age, Mukami was encouraged to dream big and not to give up on her dreams. Being the eldest child in a family of four siblings, there were a lot of expectations.
"While growing up, my dad used to tell me that I would be the President of the world. His words still linger in my mind as they helped me overcome obstacles that could destruct me from achieving what I wanted," she says. "My parents valued education. We could not mess up with that. Besides that, they also helped to nurture the talents we had and participate in activities that we valued," she adds.
Ballet was just one of the many co-curricular activities that Mukami's parents exposed her to. "I danced ballet when I was just a young girl. I loved it. I remember my Russian ballet instructor who took me through the dancing classes step by step until I became a pro. Sooner than later, while still in primary school at Kilimani, I started playing table tennis and even got the opportunity to travel around the world to represent the country in various competitions," she says.
While in Class Seven, one of her many other talents also emerged; acting. One would wonder whether she was this genius super kid to manage all these activities, right? But Mukami says she was simply a go-getter and nothing could stop her from doing what she loved.
"It was clear that I loved being on stage. I joined the drama club and was soon taking some awards home, including best actress at the provincial and national level," she says.
Her acting prowess paid off as she ended up getting a principle role in a foreign feature film, 'Saikati', directed and produced by one of the first African female film-makers and recognised at global film celebrations that include MNET film awards (South Africa) and Fespaco (West Africa). It earned her international acclaim.
After practicing medicine for years, her dad ventured into research and the work trips around the world increased. Mukami and her siblings ended up in boarding school as her parents had moved to the US.
"The holidays were our family time and that is when we got to spend time together. After clearing high school at Moi Nairobi Girls, Mukami went on to pursue a Bachelor of Science in Management Information Systems from the United States International University, San Diego, California.
In 1993, having made a decision to move back to Kenya, she landed her first job at KTN as a continuity announcer before she became an anchor.
"It was the best experience ever. It was my breakthrough into the world of media," she says.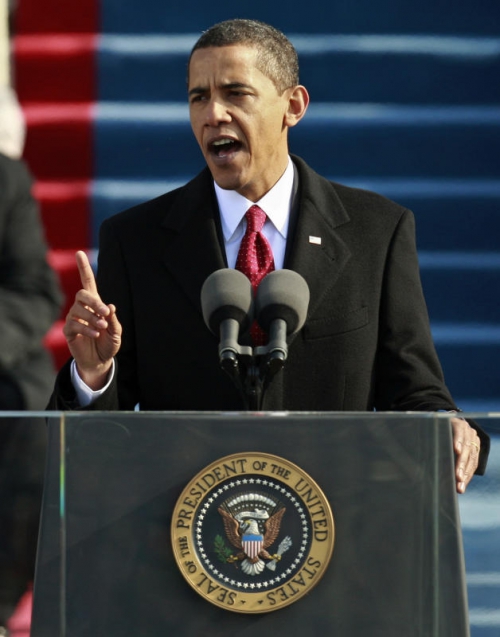 In one of her more noteworthy roles as an international correspondent for KTN, she covered US President Barack Obama's inauguration in 2009. She later left Kenya for the US to pursue a Master of Applied Communications from the University of Denver, Colorado.
Mukami says: "I moved to Washington DC, where I met my husband. I worked for USAid in development communications before transiting to the corporate world. Here I am working for this company where I held an executive role and had to travel a lot leaving my husband and son behind. I decided to walk away from the corporate world. At that time, I was one and a half months pregnant with my daughter."
Almost on Oprah's show
When Oprah Winfrey announced a talent search for someone to host a talk show on her own network, Mukami decided to give it a shot.
"I got busy creating my video for the auditions. Though I didn't win the competition, of course, I had a few days of sorrow and misery, that platform equipped me with a lot of knowledge and skills that could help me do something great."
It is at this point, in 2011, that she started MukamiTV.com, a web TV platform dedicated to amplifying diverse voices on globally and socially relevant issues. MukamiTV.com has since been put on hold as she pursues her latest – and first love – fashion.
"One thing that stood out as I was doing the shows was lifestyle. I decided to do a show where I taught women and men how to do breast self-exams. I had so many 'ahaa' moments such that as I transformed lives through the shows. My life was also transformed," she says.
She then decided that one other area she would venture into was fashion.
"I recall the days my mum used to visit me when I was in boarding school and I would tell myself that she was the well-dressed woman," says Mukami. "I have a deep love for shoes and handbags. There is just something about shoes. I would clip something, could be a flower, on my pair of shoes to make it more stylish. You can always transform an outfit with a good pair of shoes. My husband can attest to that," she says.
And that marked the beginning of JOODJ. JOODJ, Mukami says, is disrupting the fashion industry by providing the fashion-conscious woman with an affordable way of repurposing, reviving and reconstructing footwear and her entire wardrobe.
"JOODJ accessories are designed to be bold, versatile and targeted to the woman that is seeking an outlet of expression for her signature style, has an undying desire to give classy looks a couture feel and aspires to be on- trend all year round," she says. The name JOODJ is derived from the word jooj, which in urban English means to make something/someone appear more put together quickly.
"My background isn't in fashion. In fact, I have never been to a fashion school. I sketched my ideas the way I saw them in my mind. It was a self-taught process," she says.
In October 2013, JOODJ.com went live. "When I received my first shipment from overseas I couldn't believe it. I realized that we do not give ourselves enough credit for what we can do. As I was chasing my purpose, many are the times I felt alone. Fear engulfed me but I told myself that I had to make it," she says.
According to Mukami, an entrepreneur should learn that there are ups and downs but you always have to dust yourself up during the challenges and equally celebrate your achievements.
"MukamiTV has been on hold for one and a half years now but we are at a point of revamping it and merge media with fashion. We are taking the two brands to a new level," she says.
Mukami wants to help women and girls particularly to own their uniqueness and come out stronger. "We want to expand and define the definition of beauty and style and ensure that beauty in all shapes and forms is represented," she says.