Reuters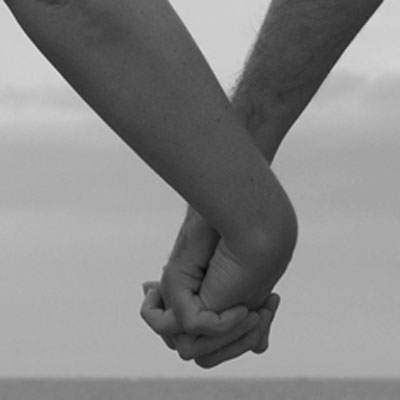 "Father Reuter is our lucky charm," I told Jeroen as we held hands, looking at Father James B. Reuter in his coffin.
Jeroen smiled and kissed me before we left the venue.
"For more luck," he said.
Jeroen and I, November 25, 2000
Jeroen and I, November 25, 2000
Basilica of San Sebastian, Manila
More than 12 years ago, a Jesuit priest refused to officiate our wedding when he found out then-President Joseph Estrada—who was facing an impeachment trial—was going to be our wedding sponsor.
Jeroen and I were in shock. We had our mind set on this Mary The Queen priest we really liked.
Then one fateful day I saw my Tita Barbara "Bay" de los Reyes in my lola's house. I told her about our problem and wondered aloud if Father Reuter—a priest I have loved since high school—could marry us instead.
Tita Bay whipped out her cellphone and made a call to Father Reuter, who immediately said yes.
But first we had to meet him.
Jeroen and I paid a visit to Father in his quarters at Xavier House in Santa Ana, Manila. At that time, he was already 84 years old.
Back in the year 2000, I didn't have any digital camera, otherwise I would've captured our meeting in pictures.
I do remember taking down the advice he gave us that day: the secrets to a lasting marriage.
Simple really, just three basic things.
1) "Let not the sun go down on your anger."
Don't sleep without settling a fight with your spouse.
In our 12 years of marriage, I can probably count on the fingers of one hand how many times Jeroen and I have slept in the middle of a fight. If he tries to sleep on me, I poke him until we resolve the problem.
Oh, and this a great thing I love to remind Jeroen. Father Reuter said, in case of a fight, the husband should say sorry first, hehe.
2) "Do not spend time alone with the opposite sex."
It can cause gossip or grief to your spouse, among other things (use your imagination).
A married man or woman cannot be best friends with the opposite sex.
Don't fool yourself into thinking you can go into a platonic relationship with the opposite sex if one or both of you are already committed.
This I've followed through the years. I don't do coffee, lunch, or dinner alone with a man—unless they are gayer than springtime.
At that time, Facebook wasn't invented yet, otherwise Father could've said, "Do not go Facebooking with your old flame." As you know, lots of divorces are attributed to Facebook.
3) "Do not sleep on separate beds or lead separate lives in separate rooms."
Meaning, if Brad Pitt is filming on location, Jennifer must come along.
Father expressed sadness over the OFW situation where many Filipinos leave their families to work abroad. Oftentimes, these overseas foreign workers carry on extramarital affairs while living abroad, resulting in destroyed marriages.