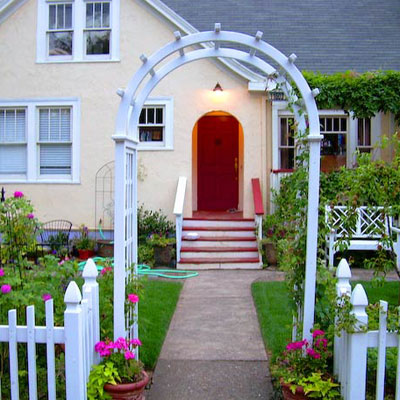 Buildings must be painted and renovated annually
Are you a property owner within Nairobi City County? When was the last time you painted or renovated your house?
A spot check by the writer across city estates revealed that many of the buildings within and out of the city are in bad shape, covered with dust and discoloured. Some buildings still bear out-dated political campaign posters.
Owners of these buildings are contravening city county bylaw, which stipulates that every building within the county must be renovated and painted at least once every year.
All residential houses must be fenced
All residential houses and land with the county must have proper fences, according to city bylaws.
Although not clearly stipulating what proper fencing is, the city bylaw goes ahead and indicates that failure to fence or poorly done fencing on one's land can land them in jail. The bylaw states that exposing users to risk through inadequately fenced or unfenced land is a criminal offence. City fathers have probably never passed along Jogo Road where in some residential areas the idea of a fence is merely a rumour.
READ MORE
Cleaning your gate and car is prohibited
If you have a slow Saturday and decide to fill in the time washing your car outside your house you might just find yourself on the wrong side of the law. "Washing, repairing or dismantling any vehicle in a prohibited area, except in the case of emergency, is illegal," the bylaw reads.
Washing of gates and the consequent discharge of the water from premises is prohibited by city bylaws.
Did you know that is against the law to harvest rainwater from one's own premises?
The bylaw on landscaping
For those in love with nature and are intrigued by landscaping, the county permits you to plant trees and flowers within your compound.
However, if your property is close to a road, there are limitations. The bylaw prohibits one from having an overgrown live fence; you are not supposed to cut trees unless permitted in writing by the City Hall.
The bylaw further states that all hedges should be trimmed or removed to safeguard residents.
"Allowing hedges and trees to encroach and pose a danger to traffic movement is prohibited," the bylaw reads.
Unblocking your own drainage
Is your toilet clogged up? Banish the idea of a quick DIY (do-it-yourself) situation. Unblocking of drainages or leaking sewer pipe is the sole responsibility of the City County.
The bylaw further states that disposing of harmful objects in the streets is against city laws.
Urban farming
Considering the current situation, a side hustle is not far from the minds of many. But before you start shopping for quails you need to know this. It could land you in jail, if you are in Nairobi that is, and if you are practising farming without proper certification.
For instance, rearing a dog older than four months without a license is illegal and attracts a Sh2,000 fine. "Rearing more than four dogs older than four months means your premise requires a license."
"Keeping any animal or poultry which cause a nuisance to any resident in the neighbourhood is prohibited," the bylaw reads.
The bylaws also authorise animal control officers to inspect people's homes.
Garbage collection
Collecting and burning of garbage within a residential area is prohibited. Of course the presumption is that the local government will handle that for you, but as many Nairobi residents will tell you, you might end up living under a mound of rubbish waiting for collection.
Demolition
Property owner or investor who intends to demolish a building is required to have a permit from City Hall. The bylaw also stipulates that every construction process should be well covered to prevent dust or other harmful substance from harming residents.
Well-lit homes
Walking around after dusk, especially in residential estates, you will occasionally have to peer into the dark, occasioned by lack of security lights.
But this should not be. The county requires all property owners to ensure the installation of security lights in front of their buildings.
"A landlord should ensure that the frontage of a building is kept clean, in a good condition and well repaired," the bylaw states.
Defacing any building by writing signs is also prohibited.
Everyone must be thinking it, so Home & Away will just ask: What then is the story behind those political posters and graffiti on walls and road overpasses?
Photo: cottagemagpie.com