John Muturi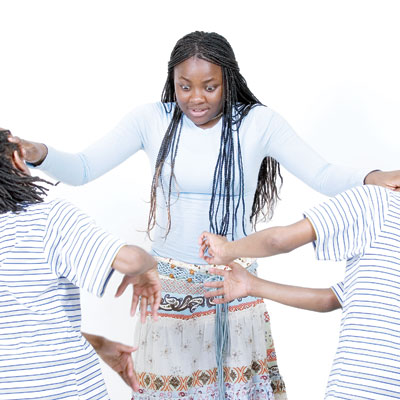 Through the ages, loving and sharing, fighting and competing, grabbing and teasing, tattling and keeping secrets, agreeing and disagreeing, playing and hiding from one another, have existed between brothers and sisters.
ALSO READ: Wanting to be a perfect mum making it harder to be a good parent
Each child in the family wants to be sure of her parents' love and attention regardless of how many other children there might be in the family.
It is difficult for a child to understand that the intrusion of another will not lessen her parents' love for her.
Destructive patterns
Psychologists appreciate that the way brothers and sisters learn to weather growing up together largely determines how well they can get along with other people throughout their lives.
Although jealousy and guilt feelings about it constitute a natural part of growing up together in a family, when parents early in the training process handle these jealousies and rivalries between siblings clumsily, it is often difficult to reverse the destructive patterns that develop.
Jealousy is a fact of life. The question is, how are you, as a parent, responding to rivalries now? Parents often get tired of it, fall under strain, get upset, and then can't consistently satisfy their child's needs. Yet children often depend on their parents to tell them when they have had enough, for children need help in controlling themselves. A limit must be set on sibling rivalry.
Eye-to-eye confrontation
ALSO READ: Five books on motherhood and parenting you should read
Eye-to-eye confrontation is superior to any other method for permanently reducing rivalry. One mother in the US came up with this method. Her two children had been quarrelling all day, and nothing she had said made any lasting effect. She had threatened them, sent them to separate rooms, and she had screamed. Although she had become exhausted and discouraged, the boys were still devil-ridden and ready for more fighting.
As mother stood in the kitchen contemplating the penalty for both, a tiny spark of rationality shone through the darkness. "Why not make them confront each other," it suggested. Grabbing two dining room chairs, she forced them to sit looking at each other. They were not to move or speak and she set the timer for five minutes.
If they tried to move she forcibly held them in. Initially they resisted but once it became a routine, the boys got used to it: 'Ok, boys, in the chairs,' became a familiar call. Mother learned not to wait until their scraps reached the stage of total mayhem and ordered the children to the chairs at the first indication of trouble. When the 'Innocent victim' tried to convince her that he was blameless, mother asked (and so should you), 'what part did you play in this trouble?' or 'what could you have done to prevent it?' there will always be an answer.
At last, she realised that the trips to the chairs were becoming less frequent while the household was becoming more peaceful. She was teaching the boys that it takes two to make a fight because it is impossible for one person to pick a fight by herself. Gradually the boys began to take more and more responsibility for their own actions, and this helped them outside of the home as well.
One-day mother left the boys alone while she took a quick trip to the shops. When she returned, the boys were sitting in the chairs-with two minutes left on the timer. Mother said nothing.
When the bell rang, they got up and sauntered out to play. Mother never asked what led to the self-discipline. They had taken the right action, and that's all that mattered. Mother's consistency had guaranteed the effectiveness. Yours too can!
Stay out of it
Whenever possible, allow children to settle their disputes themselves. Parents often make matters worse when they try to solve the quarrel. It is often difficult to establish in a quarrel who is guilty and who is innocent.