Wangeci Kanyeki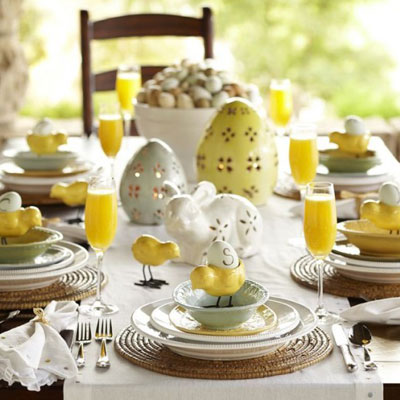 Easter is a time of resurrection filled with hope of a new beginning. Western communities usually decorate this season with Easter bunny, which originated from various versions of legends where the bunny brought candy and coloured Easter eggs for children who had been good and obedient.
For the Christians, this is a holy week in remembrance of the death and resurrection of Jesus Christ. Here are a few decorating ideas on how to bring the Easter mood into your home:
Easter eggs
With family and friends visiting during this season, place baskets of coloured eggs around the house and use one as a centrepiece on a dining table.
Arrange the table with green colours of new life represented during this season, positioning with bunny-shaped egg holders. Easter eggs can be bought readymade from retail supermarkets and come in various colours, including some that are made from edible chocolate.
Alternatively, you can make your own Easter eggs by boiling white shelled eggs in home-made food colouring such as turmeric, liquid squeezed from cooked spinach or uncooked beetroots and decorate the cooled eggs with edible beads using egg white or diluted icing sugar to stick them on.
Palm leaves
Cut palm leaves and place them in wide bottom, narrow necked flower vases and place on a coffee table to remember the triumphant entry of Jesus into Jerusalem. Make a wreath out of the palm leaves and attach it to your front door to set the mood when your guests arrive at your entrance.
Palm leaves are huge and a little goes along way, one or two leaves are enough to make a statement. They also last longer than you usual flowers and can stand alone because of their artistic sculptural nature full of colour and texture.
Three wooden crosses
Make three wooden crosses and place them in a sand filled shallow square box. The centre cross should be bigger to create focus.
Hang a purple cloth over the arms of the cross at the centre to depict royalty and a crown of thorns on the tip of the cross.
Place green leaves on the periphery of the crosses to symbolise the resurrected life and light up candle to create a serene sacred mood.
Crown of thorns
Curve out dried thorns into a circular form to represent the crown of thorns that Jesus wore. Accessorise them with nails and a candle and then place them at a vantage point.
Alternatively, place the crown of thorns on the front door and place flowers to symbolise new beginnings. Have a happy Easter full of new beginnings.
Photo: founterior.com