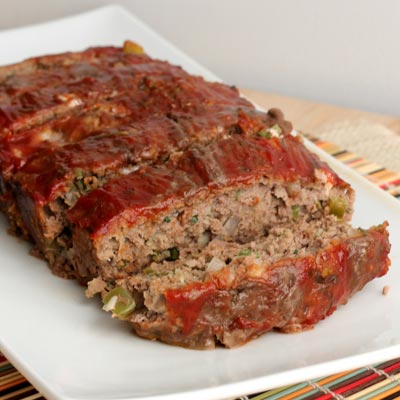 Making meat loaf one of our favorite dishes. You can use any kind of minced meat (not mutton). I sometimes use canned corned beef instead of pork and it always turns out super yummy.
Serves 4 to 6
Prep time: 10 minutes
Cook time: 40 to 50 minutes
Ready in: 50 to 60 minutes
Equipment:
Bread baking tin
Ingredients:
• ¼ kg minced pork or corned beef
• ¼ kg minced beef
• 1 egg
• ½ a cup bread crumbs
• Salt and pepper to taste
• Salad oil (for greasing the baking tin)
• 1 medium size jar salsa sauce (available in any supermarket)
• ½ a cup grated cheddar cheese (optional)
Directions:
For More of This Stories Subscribe to the Standard Epaper to get a copy of Eve Woman in the Standard
1. Pre heat your oven 1900C / Gas mark 5.
2. In a large bowl, mix all the ingredients, excluding the salsa sauce, to form a big ball.
3. Grease the baking tin then put the mince mixture into the tin (make the mixture into a bread shape).
4. Pour a generous amount of salsa sauce on top and bake for 35 to 45 minutes or until baked through (to check whether the meat is cooked through, poke with a sharp knife)
5. Remove from the oven and sprinkle the top with cheese if desired. Return to the oven and bake for five to ten minutes or until the cheese has melted.
6. When backed, remove from baking tin place on serving platter.
7. Serve with potato wedges and shredded mixed green salad.
Do not miss out on the latest news. Join the Eve Digital Telegram channel HERE.