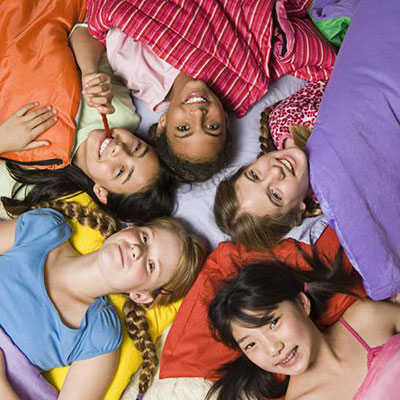 It's the holiday season and there are a lot of visits happening. Recently, I went with my daughter to visit a friend who has built a gigantic house in Utawala. The house is so stylish and spacious, my daughter wanted to sleep over to play with her newfound friends — my friend's kids. It's called a sleepover. According to Wikipedia, a sleepover, also known as a pajama party or a slumber party, is a party most commonly held by children or teenagers, where a guest or guests are invited to stay overnight at the home of a friend, sometimes to celebrate birthdays or other special events.
Tasha wanted to spend over for the few weeks remaining for the April holidays. But I vehemently refused to grant her this wish. Much as they are common during the holidays, I am totally against having my child spend at a friend or a close relative's place; unless I am also spending the night there. I may sound too protective but I have valid reason for my strong reservations. Nowadays, children, especially girls, are targets of sex predators.
Research has shown that the people who molest children are not strangers but people known to them. They include house girls, uncles, cousins and all manner of people who reside in the same house with them.
For this reason, I have to be extra vigilant when I live my daughter in the house with other male relatives. So how sure am I she will be safe if she's sleeping over at a friend's? How sure am I that my friend's teenage son will not pounce on her at night?
Call me paranoid, but we live in a dangerous world.
I know a friend's six-year-old daughter who was defiled when she was on a sleepover at a relative's place.The boy who committed the heinous act was the son of the host.
The teenager sneaked into the minor's room and did the unthinkable, and later claimed that he was overwhelmed by 'teen' emotions.
The two families agreed to settle the matter out of court, but the damage had already been done. Parents, let's not be too generous by allowing our kids to spend in other people's houses.
Photo: entertainmentguide.local.com

Do not miss out on the latest news. Join the Eve Digital Telegram channel HERE.