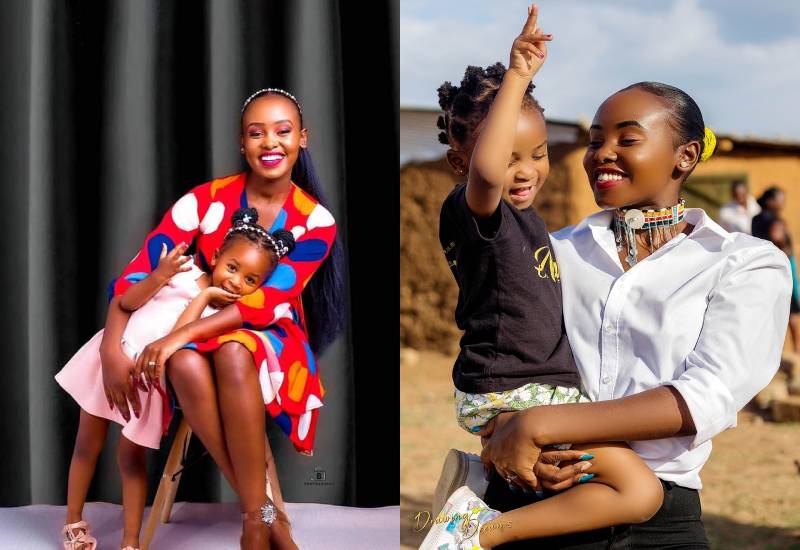 As a girl, Grace Wanene aspired to be a beauty queen. She wanted to use her beauty crown as a launching pad for her dream career.
However, the pageantry industry in Kenya was not structured nor was it reputable. The moral stereotypes that come with models and the modelling world, generally, were nothing to take pride in.
But come 2013 when she was still a teen and in campus, with no experience and no mentor, she took a leap of faith and hoped somehow, she would triumph in a beauty contest and make a living out of the pageantry world. That is how she joined the Miss Tourism auditions in Laikipia County.
"It was hard getting a role model, somebody who would guide me into the modelling and pageantry world. I started learning how to model through YouTube and then joined the Miss Tourism competition, which was coming back after about 10 years. After winning the Miss Tourism Laikipia crown, I joined the national finals but did not make it to the top five. I knew in my mind that I was not going to give up," says Grace.
"In 2014, I joined the Miss Earth competition. I was still the Miss Tourism Laikipia crown holder and when the organisers of Miss Earth found out I was a beauty queen for another pageant, they told me it was contrary to the rules for me to win the pageant. That is how I was placed the first runner up that year."
Just as she celebrated her 19th birthday in 2015, Grace was invited by the Miss World organisers to join the pageant's national finals. The following year she finally won the Miss Earth competition and headed to the Philippines to represent Kenya during the international finals.
Not your ordinary beauty queen, all along, Grace had set her eyes on the prize. She did not want to get caught up in the sideshows that come with the glam life but rather focus on starting a charity to help disadvantaged girls, especially teenage mothers in Laikipia. She wanted to assist in teaching menstrual health and hygiene as well as advocate for improved quality education and conservation issues at the grassroots.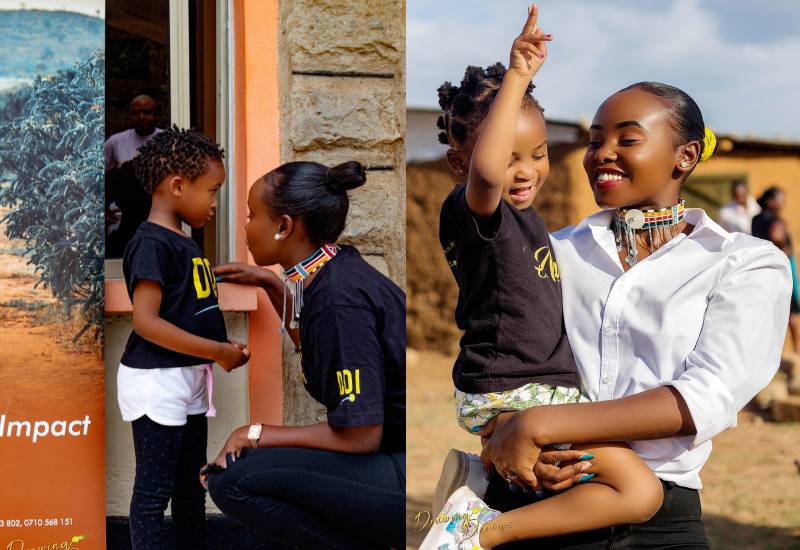 A writer and author of children's books, she won the hearts of influential people who helped her start pushing for solutions on matters early marriage and reproductive health. This is what she has been pursuing through her organisation Drawing Dreams Initiative.
She is also a mother and, together with her boyfriend of many years, is raising young Nzula as they pursue business together.
"I did not want to get deep into pageantry; I mean, you have seen how many models end up forgetting that they have a life beyond modelling. I did not want that to happen to me. Becoming a mother changed my life. Children change your perspective, how you look at things and how you view life and the world in general. It gives life the right balance," she says.
She adds, "Many men are insecure with models or simply anyone called a beauty queen. The notion about models in Kenya is that these are girls who live life on the fast lane and like to party all the time. I am lucky to have a partner who understood me from the very start and who supports me."
Grace says she derives most of her life lessons and mothering skills from her mum.
"Growing up, my mother would get (disappointed) with me, especially after she found out that I had gone into modelling without consulting her. Nowadays, children are more enlightened on matters of life. Parents sit down with their children and negotiate on issues without necessarily commanding them," she says.
Grace, who was also appointed the United Nations Youth Association Laikipia County Coordinator is helping teenage mothers in Laikipia manage life issues through a programme she started during the Covid-19 pandemic when many teenage girls dropped out of school due to unwanted pregnancies.
Most of the girls, she says are getting no support from the men who impregnated them. Some do not even know who the real fathers of their children are.
"From physical support, where we take them through therapy to nutritional support, we are getting friends and other volunteers to help us walk with the teenage mothers through what can sometimes be a tough journey," says Grace.
Related Topics