Home
/
Achieving Woman
Former U.S. Secretary of State Condoleezza Rice to head public policy institute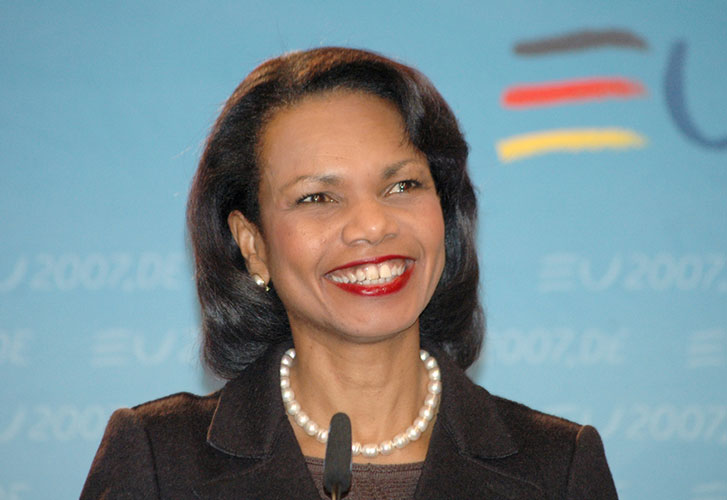 On Tuesday, Condoleezza Rice was appointed head of the Hoover Institute at Stanford University, a position she will assume at the beginning of September.
The institute is a public policy think tank whose policies encourage national security, economic prosperity and democratic governance. Rice is extensively versed in this field as is seen from her work both at Stanford and while in government.
Rice holds a PhD from the Graduate School of International Studies, University of Denver.
She has been at Stanford since 1981 when she joined the university as a political science professor.
More than 10 years later, in 1993, she was provost at the university, a position that hadn't been held by any woman prior.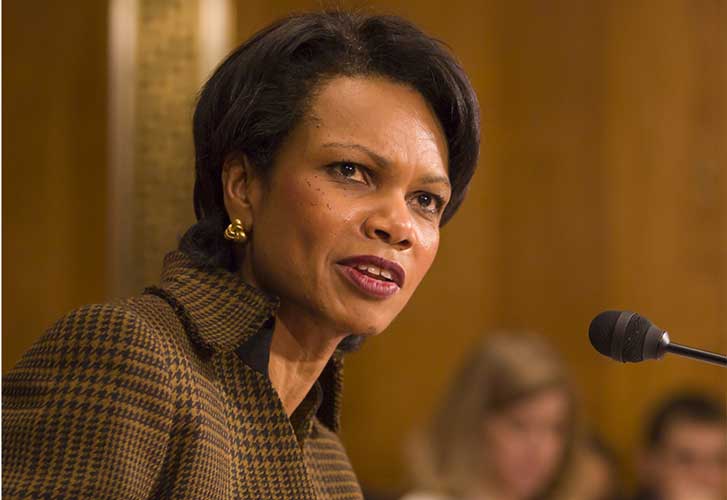 She served both Bush presidents' governments first as a special assistant to President George H.W. Bush when the Soviet Union was being dissolved and Germany unified.
Then, in 2001, President George W. Bush appointed her as his national security adviser and later U.S. Secretary of State. Rice became the first woman to hold these positions.
In a statement shared on the Stanford University website, Rice said, on her new appointment, "I'm honoured. Both the Hoover institution and Stanford University are places that believe in the study and creation of ideas that define a free society."
Upon making the announcement, Marc Tessier-Lavigne, Stanford University president, said of Rice, "Her accomplishments as a scholar, strategic thinker, and public servant and her deep commitment to Hoover make her the ideal leader."
Rice's predecessor, Tom Gilligan, served the 200 years old institute, for five years.
"It will be a privilege to lead the institution as it moves into its second century," Rice said in her statement, "and to work with the outstanding fellows who seek dynamic solutions to incredible challenges on the horizon."
Rice's tenure at Hoover, to which she resumed when she left government in 2009, has seen her win various awards such as the School of Humanities and Sciences Dean's Award for Distinguished Teaching and the Walter J. Gores Award for Excellence in Teaching.
Love is…
Related Topics