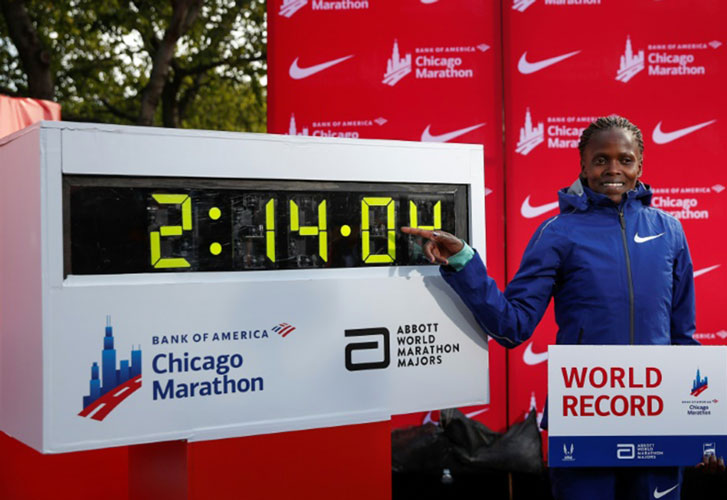 25-year-old Brigid Kosgei set a new world record at the Chicago Marathon this past weekend.
Kosgei broke Paula Radcliffe's record by completing the race in a record 2:14:04, a personal and marathon best.
"The course was good although there were some headwinds," she said upon the completion of the race. "I felt okay because of the fans who cheered me throughout the course."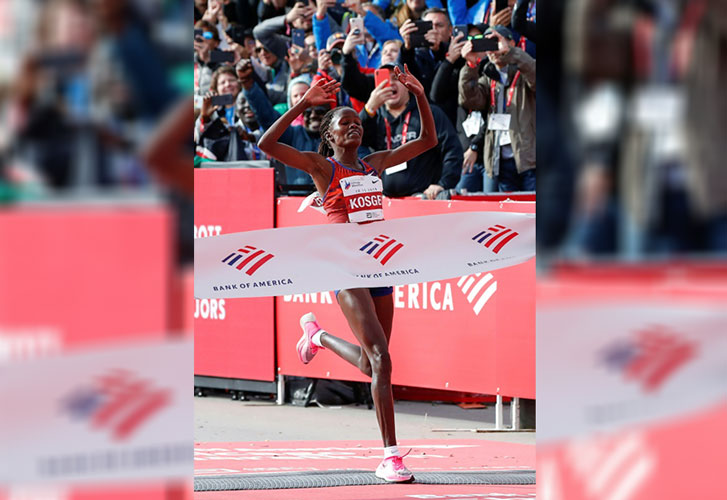 Radcliffe, who had set the record at 2:15:25 in 2003, was at the finishing line waiting to congratulate Kosgei.
"When I saw how fast Brigid was running in the first half, I knew it was going to be broken," Radcliffe said of her 15-year record.
Kosgei is also the youngest winner of the race having beat Ethiopia's Ababel Yeshaneh and Gelete Burka.
"I am feeling good and happy because I was not expecting to run like this."
READ MORE