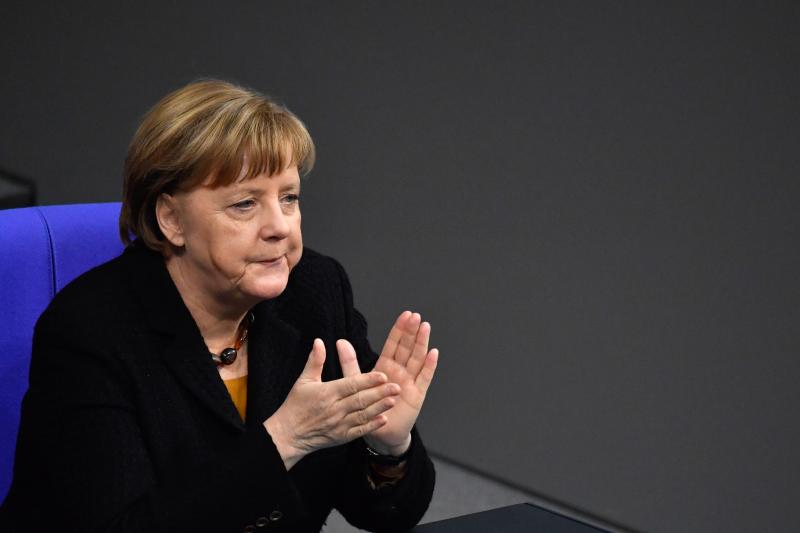 German Chancellor Angela Merkel (above) said on Saturday the European Union must deepen cooperation in defence and in particular weapons systems development, warning Germans that they might need to make compromises on strict export controls.
In a bid to counter growing eurosceptic nationalism before elections to the European Parliament in May, Merkel stressed the importance of close cooperation within the bloc.
On Wednesday she will sign an agreement with French President Emmanuel Macron that builds on a 1963 treaty of post-war reconciliation and is aimed at bolstering the EU.
"It is good that after several decades we want to develop a common defence policy," she said.
Read More