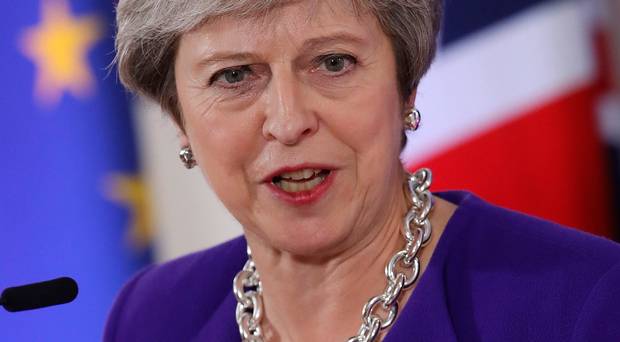 Prime Minister Theresa May battled on Thursday to save a draft divorce deal with the European Union after her Brexit secretary and other ministers quit in protest and eurosceptic lawmakers stepped up efforts to topple her.
A day after May announced that her team of top ministers had agreed to the terms of the draft deal, Brexit minister Dominic Raab and work and pensions minister Esther McVey resigned.
Lawmakers suggested other ministers would quit and eurosceptics in May's Conservative Party said they had submitted letters calling for a no confidence vote in her leadership.
Two junior ministers and two ministerial aides also quit and the resignations and hostility to the deal from ruling party and opposition lawmakers in parliament left May's Brexit strategy in doubt and raised the risk of Britain leaving the EU on March 29 without a deal.
Jacob Rees-Mogg, the leader of a Conservative eurosceptic group in parliament, submitted his letter calling for a vote of no confidence in May, saying the draft deal was "worse than anticipated".
A leadership challenge is triggered if 48 Conservatives write such letters. May could be toppled if 158 of her 315 lawmakers vote against her.
One eurosceptic lawmaker said more colleagues were either putting in letters or were increasingly minded to do so.
But the prime minister showed little sign of backing down. She told parliament: "The choice is clear. We can choose to leave with no deal, we can risk no Brexit at all, or we can choose to unite and support the best deal that can be negotiated."
Her spokesman said May would fight any confidence vote and she intended to be prime minister when Britain leaves the bloc next year.
Boris Johnson, a leading critic of May's Brexit plans who has done little to hide his political ambition, attended a meeting of the European Research Group, where Rees-Mogg and members discussed how many no-confidence letters had gone in.
Rees-Mogg told journalists the next prime minister should be a person who believed in Brexit.