Danish court to rule on an appeal against Peter Madsen's life sentence convicted of Journalist Kim Wall's murder
EUROPE
By AFP | September 26th 2018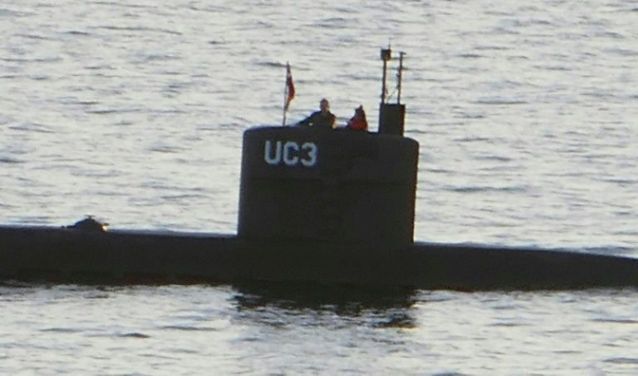 A Danish court is due to rule on Wednesday on an appeal against a life sentence by Peter Madsen, convicted of the 2017 murder of a Swedish journalist aboard his homemade submarine.
The Copenhagen appeals court is to announce its verdict toward the end of the day, after the defence and prosecution present final arguments.
The verdict had been expected on September 14 but the court had to postpone it after a lay judge collapsed in the courtroom.
"From my own experience I would say that the majority of appeal cases don't result in a shorter sentence," Danish criminal lawyer Mette Grith Stage told AFP.
Madsen, 47, appealed his life sentence but not the guilty verdict handed down by the Copenhagen district court on April 25 for the murder of 30-year-old Swedish journalist Kim Wall.
He has argued her death was an accident but admitted chopping up her corpse and throwing her body parts into the sea in August 2017.
He has asked the court to give him a lighter sentence, arguing that life behind bars was "disproportionate".
Life sentences are rarely handed down for a single killing in Denmark. In the past 10 years, only three people have received such sentences.
A life sentence in Denmark averages around 16 years. Currently, 25 inmates in Denmark are serving life behind bars.
The prosecution has meanwhile insisted that Madsen's life sentence was justified, given the grisly nature of the murder and his meticulous planning.
Grith Stage said she believed the court could hand Madsen an alternative sentence known as preventive detention, where an inmate can be held behind bars as long as he is considered a danger to society, on average around 15 years.
"According to Danish jurisprudence... you don't get life 'just' for one murder. Normally it would take two (murders), or at least one murder and one attempt," Grith Stage said.
On August 10, 2017, Wall, an award-winning reporter, boarded the submarine with Madsen, an eccentric and self-taught engineer and a minor celebrity in Denmark, to interview him for an article she was writing.
Wall's boyfriend reported her missing when she failed to return home that night.
Her dismembered body parts were later found on the seabed, weighted down in plastic bags.
Madsen changed his version of events several times, but ultimately told the lower court that Wall died when the air pressure suddenly dropped and toxic fumes filled his vessel while he was up on deck.
An autopsy report concluded that she probably died as a result of suffocation or having her throat slit, but the decomposed state of her body meant examiners could not determine an exact cause of death.
Fourteen stab wounds and piercings were also found in and around her genital area.
Psychiatric experts who evaluated Madsen -- who described himself to friends as "a psychopath, but a loving one" -- found him to be "a pathological liar" who poses "a danger to others" and who was likely to be a repeat offender.