Gang of vicious prostitutes in Magaluf shock men with tasers before mugging them
EUROPE
By Mirror | August 29th 2015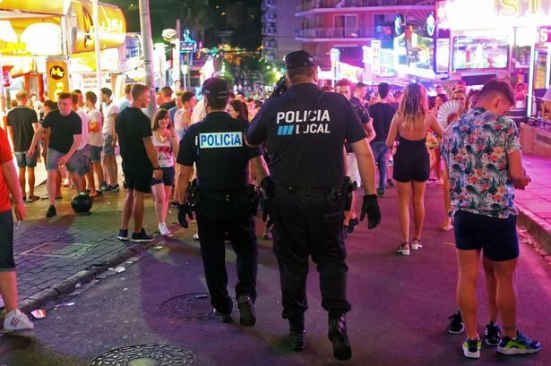 A gang of prostitutes working in Magaluf violently attacked and robbed unsuspecting tourists by stunning them with an electric Taser.
One of their victims was a German holidaymaker who had a (Sh464760) 4,000 euro gold chain ripped from his neck as he recovered from the sudden shock.
In another incident, the women stole a valuable watch worth (Sh813330) 7,000 euros.
Police said the prostitutes were working in various parts of Mallorca, including Playa de Palma, Magaluf and s'Arenal, all tourist hotspots teaming with people.
They would approach men, targeting those who appeared drunk and by themselves, to offer their sexual services. However, this was just a ploy as their intention was to rob them.
If their victims tried to resist, the prostitutes had "no hesitation" in violently attacking them, using the stun gun on several occasions.
As part of a clampdown, the Civil Guard identified 28 prostitutes at work on Mallorca and eleven were arrested.
Eight of these have since been charged with numerous robberies, all Nigerian women. The other three have been reported for being on the island illegally.
Police said the women mainly concentrated on the beach front of Playa de Palma and the degree of violence used was "extreme".
To avoid detection, they often changed their outfits several times a day and moved from address to address.
Many of the items stolen from the tourists have been recovered, including the valuable watch.