Increase Kenya's forest cover to 10 per cent by 2022, President Uhuru urges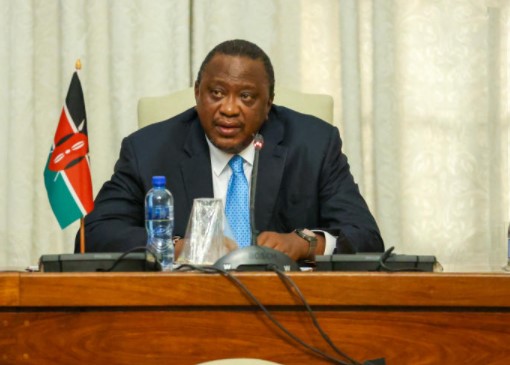 President Uhuru Kenyatta has spelled out strategies that he hopes will increase Kenya's forest cover from 6.9 per cent to 10 per cent by 2022.
In his speech on Wednesday during the 7th Devolution conference at Wote town in Makueni County, Uhuru said that eight of 47 counties are a step ahead in tree-planting and championing efforts to ensure that the environment is protected and conserved.
"Both the National and County Governments will continue working together through the support of the National Climate Change Council, to achieve the 10 per cent forest cover, and protect our water towers and wetlands," the president said.
The Environment Ministry will provide about 42.5 million seedlings per county to aid in this exercise.
His appeal comes in the backdrop of calls by Kenyans to the government to stop the destruction of trees to pave way for the ongoing construction of the Nairobi Expressway.
Several trees have been felled since last year, and the town once known as the 'green city under the sun' is now a shadow of itself.
Uhuru also expressed concern over the challenge of climate change to Kenya, the theme of this year's conference.
He noted the invasion of locusts into the country, which has left about one million people food-insecure, prevalent drought in about 23 countries leaving 2.5 million people facing famine and the rising water levels of the Rift Valley Lakes that 'have displaced nearly 400,000 people in thirteen counties and affected biodiversity, including flamingoes in Lake Nakuru."
"Climate change is not a future problem but a present and serious threat to all countries across the world. It poses an existential threat to Kenya even though our role in precipitating the problem is negligible - we contribute less than 1 per cent of current global greenhouse gas emissions," he said.
At the recently concluded Conference of Parties (COP26) in Glasgow, Scotland, Uhuru also called for adaptation and provisions to help the vulnerable adapt to climate change.
"Increase in financial support should be strengthened. We expect the Paris agreement to be finalised and it should be inclusive to accommodate the needs and priorities for developing countries," he told delegates.