How weed has hindered fishing at Sori Beach, Migori County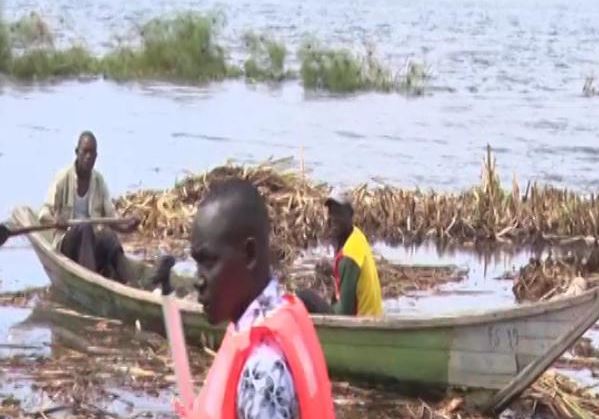 Joshua Ouma struggles to row his boat from Lake Victoria towards a landing site at Sori Bay.
His colleague Kennedy Oketch joins him and they make a number of manoeuvres to guide their rickety vessel to the shores.
Their mission is made more difficult by a stubborn weed now derailing fishing activities at the Nam Rongo landing site at Sori Bay.
The new weed has invaded the shores at a time when the fisher folks are already struggling with water hyacinth.
Kevin Odhiambo, another fisherman who has been at it for 29 years, says the weed has made fishing difficult and depleted fish.
The weed which they say 'travelled' by tides was first spotted along Nam Rongo landing site on December 31 and has since spread to other beaches in Sori hence making fishing a nightmare.
Odhiambo has been unable to catch fish from the lake for the last one week.
Some of his disillusioned colleagues have now resorted to other jobs to feed their families, hoping that one day 'someone' will come to their rescue.
Migori County Director for Fisheries Judith Okinda says the government is yet to identify the type of weed that has invaded Sori Beach.
"We have not yet identified it as it is not water hyacinth that we are used to. We will need to engage the department of environment and other stakeholders as it needs a holistic approach so that we don't make a decision that could worsen the situation," said Okinda.
She said her department was yet to engage the Kenya Marine Fisheries and Research Institute that would help in establishing name and type of the weed.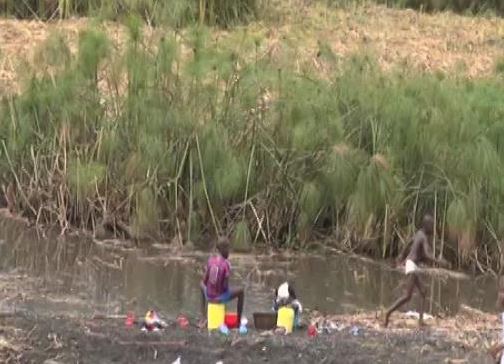 Spreading fast
Over 300 fishermen at Nam Rongo landing site have been directly affected by the weed, which is fast spreading to other landing sites of Sori Beach.
The fishermen have lost over Sh700,000 after their fishing nets were trapped and destroyed by the weed, which has covered over 500 metres of Nam Rongo landing site known for Nile perch trade.
Beach Management Unit (BMU) Chairman Maxwell Ogolla said his office has cautioned fishermen against venturing in area covered by the weed.
Apart from disrupting fishing at the beach, the weed has also polluted the water at the landing site.
Sori BMU secretary Justus Rabare claims six people were hospitalised recently after consuming water from the beach.
Rabara said the weed produces a foul smell, claiming it has contaminated the water which residents depend on for their household use.
Sori BMU officials have appealed to national and county governments to come to their rescue before the beaches are rendered extinct.