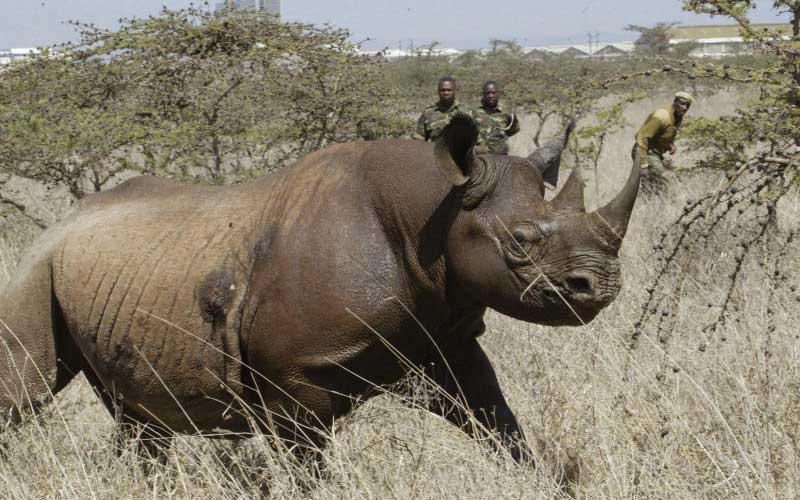 A three-year old female rhino has been killed by poachers and its horns sawed off at the Aberdare National Park in Nyeri.
Kenya Wildlife Service (KWS) Assistant Director Simon Gitau said the rhino was shot dead on Sunday night. The number of rhinos at the park has now reduced to six.
"The carcass was found this morning with the horn already sawed off."
"It is not clear how the poachers managed to escape. Kenya Wildlife Service rangers are now pursuing them," said Mr Gitau.
He noted that the remaining six rhinos have been put under armed watch.
Central Regional Security officials yesterday held a meeting to assess the situation as the poachers were being pursued.
The incident is a major setback to conservation efforts of the endangered black rhino. This is even as the Government tightens laws targeting poaching and illegal ivory trade.
Kenya has a population of slightly over 750 black rhinos. KWS data show that the black rhino population stood at 350 in 1983.
Being among the countries hosting high numbers of rhinos across the world, Kenya has been celebrated internationally for key achievements in protection of rhino.