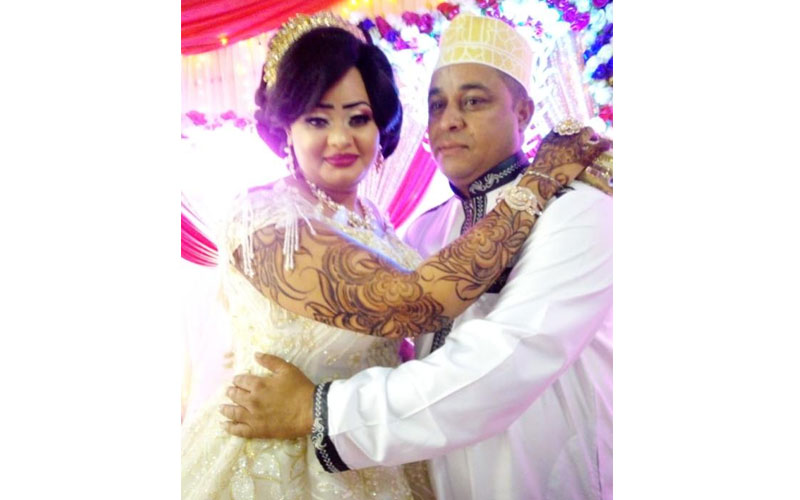 Abil Abdul, 40, was not a well-known mganga in Nairobi before the 2017 General Election.
And when he claimed he had come all the way from Tanzania to 'treat' prominent politicians and other notable personalities win various political seats, Kenyans took notice.
Then, he says, he was charging Sh500,000 to treat those aspiring to be members of county assemblies, and between Sh2 and Sh5 million for those aspiring for other seats.
But unlike the image you might have of a poverty-stricken and poorly fed witchdoctor, Abdul is clean-shaven and often clad in designer clothes. What's more, the man has now decided to make Kenya his home by tying the knot with a Nairobi beauty.
Abdul walked down the aisle with 25-year-old Kulthum Ashra on November 11 at an invite-only ceremony that was attended by close friends and relatives.
The couple met two months ago in Mombasa and, smitten with her beauty, he poured his heart out without hiding that he is witchdoctor.
Ashra told The Nairobian that: "I know what he does even though I was initially afraid. But with time, I realised that he is a very god man, loving, honest and listens to me."
She says that, "It has been slightly over two months now. Within that short period, I have realised that he is the perfect man of my dreams. Life is good and we are planning to have at most two children," she revealed.
Abdul said he decided to settle with the Kenyan beauty because he could not lead a secret life away from his Tanzanian wife with whom they have four children.
His choice, he said, was not only fanned by her beauty, habits and religious background but also because she had remained pure until the first night of their wedding.
"I can confidently confirm she was a virgin….at some point she was afraid, asking if I was going to use love potions on her, but that was not the case. If you truly love someone, you can't cast a spell on her or do anything to harm her," he gushed.
Ashra becomes the third woman in Sabil's life, even though he parted ways with the second wife for being a "material woman".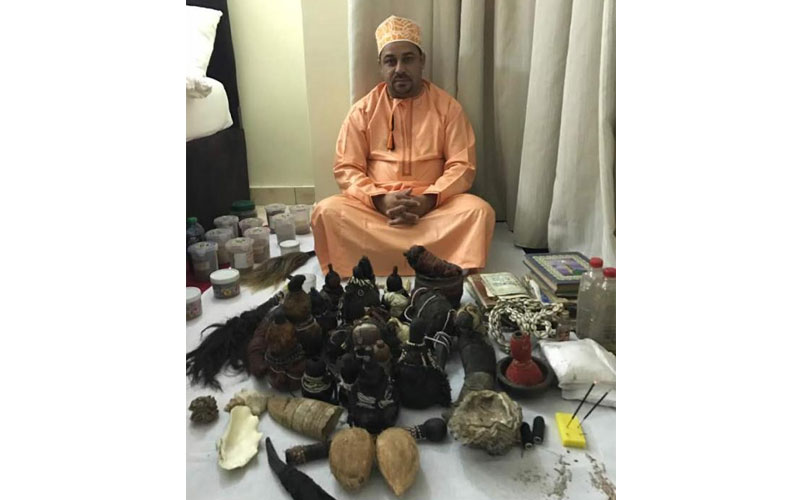 "When I met Ashra in Mombasa, it was love at first sight. I then approached her parents who accepted my proposal to marry their daughter. She is not greedy, that's why I love her," he added.
Abdul claims he has already paid the Sh200,000 bride price demanded by the elders and is ready to take Ashra back to school because she still wants to further her education. She loves painting and art-related stuff.
He told The Nairobian that, "Most of my clients who are politicians and well-off businesspeople are based in Kenya. I therefore decided to marry here."
Abdul added that his decision was also influenced by President Uhuru's remarks that Tanzanians and Kenyans ought to mingle.
"I think he will be happy to learn that I've married a beautiful Kenyan woman," he quipped.
According to Abdul, it cost him 22 million Tanzanian shillings, the equivalent of Sh1 milllion, to organise the wedding.
After exchanging their vows at City Mosque, the two proceeded to a luncheon, and thereafter to their honeymoon.
"We had a two-day honeymoon at a big city hotel. My schedule with clients is so tight around this time of the year. That is why we couldn't go far, but there are more good things awaiting us in future," he said.
He slammed witchdoctors who sleep with women to 'treat' them, dismissing such men as cons.
According to Abdul, those who have sex with desperate women in the name of treatment are perverts who ought to face the full force of the law.
It have been reported several times that some waganga in Nairobi are tricking women into sex, claiming it's the only way to prevent their husbands from straying.
"It's wrong to take advantage of such women. If you cannot treat them, just tell them the truth. Such witchdoctors are con men who are giving our profession a bad name.
"When women visit waganga, they will believe anything that they are told. Witchdoctors who take advantage of such women are cursed before God," he said.
But can somewhere dare hit on a witchdoctor's wife.
Don't be curious. Remember what they say about curiosity and the cat?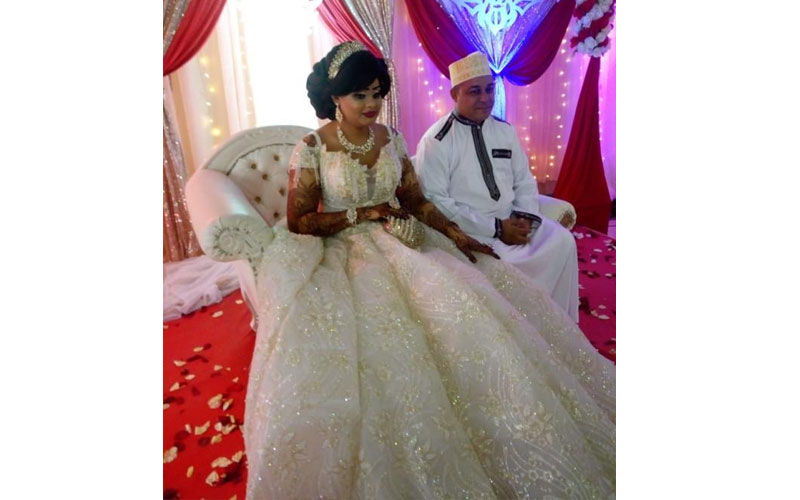 November is the hustle month and we are all about youngins making their money, and we need your help. Do you know of any young person in school/campus who is running a hustle that absolutely deserves to be celebrated? Drop us an email on: [email protected]
Related Topics