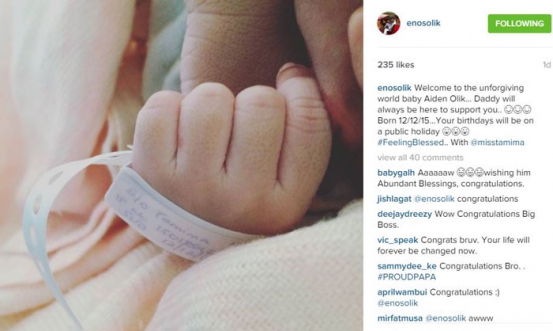 By May Jesaro (@KiptuiMay)
KTN's Front Raw presenter Tamina Ibrahim and video producer boyfriend Enos Olik welcomed their baby boy on Saturday.
The excited father took to Instagram to announce his arrival posting a picture of his small hand. "Welcome to the unforgiving world baby Aiden Olik... Daddy will always be here to support you.. Born 12/12/15...Your birthdays will be on a public holiday #Feelingblessed," his caption read.
Tamima is a former Str8Up Show presenter and is now in Front Raw, which is aired on KTN News.
SDE congratulates Tamima and Enos on their bundle of joy.
Related Topics