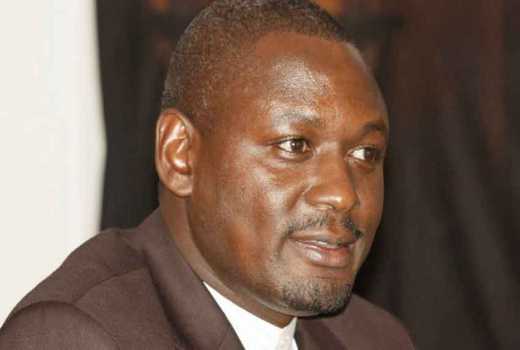 When I first heard of Hon. Otiende Amollo's recent collapse, I was instantly gutted. And confused. And on Ralphe Bunche Road, trying to figure out what turn I was actually meant to take.
Otiende and I had had a beautiful lunch only a few days prior, and an even more beautiful conversation during that afternoon. And then this? A collapse? What did a "collapse," mean? What did that really mean? How did it happen? Was he okay? Would he be okay?
And then there were more questions, I had Otiende's story in my hands; what did this mean for his story? How would I tell it? Should I change anything?
Should I edit the story, which was already queued for publishing, with empathy? Or should I edit it with sympathy? Well, not sympathy; I thought Otiende would be too disappointed in me, if I penned his story with the writings of sympathy and pity.
So I went back and edited Otiende's story as it had been drafted, as he had told me, when he and I had an unexpectedly, overly-filling lunch, at the Serena Hotel's, Moroccan-styled Maghreb Restaurant.
His was a story Otiende told with eloquence and confidence (He is as eloquent and confident as you see him on TV.) It was a story told with laughter and warmth. Pause and humility. Ambition and contentment. Hope and desire.
Otiende is, in person, kind, and humble, and unassuming. He is also very easy to laugh with. He laughs with his eyes, and he laughs from his stomach.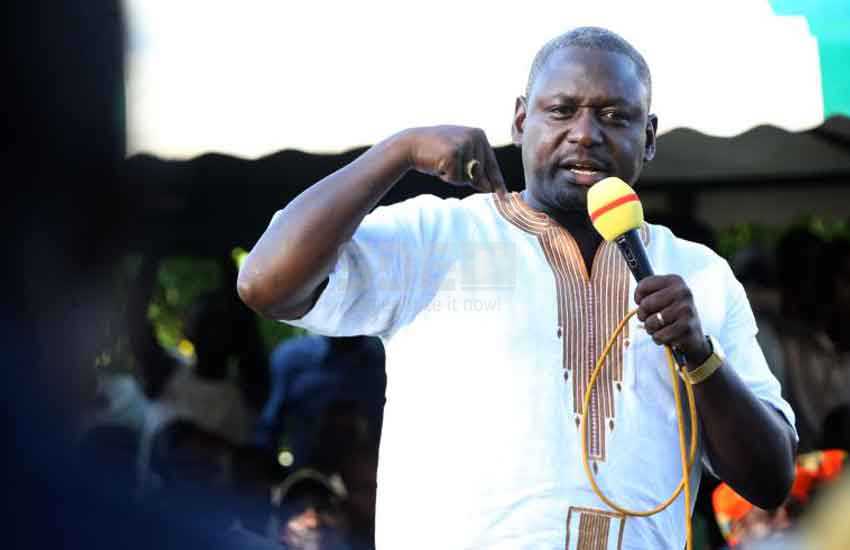 With that said, make no mistake, Otiende has a quiet, yet strict, seriousness about him.
During our conversation, Otiende came across to me, as a man who doesn't need to get loud for you to know he's ticked off. He just has a voice, or a cough, or a look. He's the guy with, "The look."
But if you behave yourself, and can carry yourself accordingly, you might never see it, this, "The look." And you would be well pleased to realise what an absolute joy Otiende is to be around.
Otiende Amollo is a senior advocate, and a politician. He is now most notably known as Rarieda Constituency's Member of Parliament, and in recent times, most remembered as the man who championed the contesting of Kenya's last general elections.
This was a contest the petitioners' legal team, in which Otiende was a key player, remarkably won against the respondents' counsel. It was a win that stunned the entire world, as Kenya became the fourth country worldwide, to ever have a supreme court, nullify the results of a presidential election.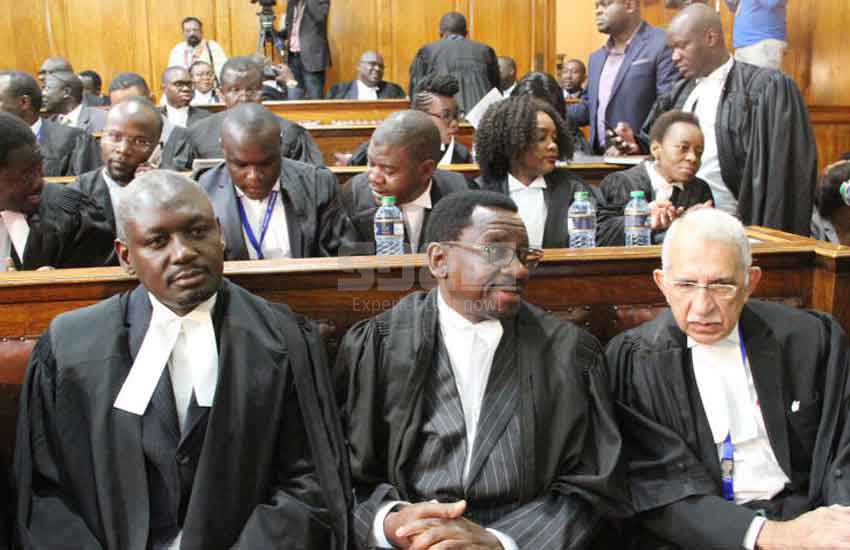 But this feature is not about Kenya's political space, (not really,) it's about Otiende Amollo, the man behind that name. The advocate, the politician, the fighter, the dreamer, and the man who openly admits to having fears and flaws of his own.
In what turned out to be quite a pleasant and candid conversation, Otiende, with great warmth and sincerity, let me in on who he is as an individual, and gave me a glimpse of what he's truly made of.
Here's what I found out:
How are you Otiende?
I'm well, thank you. Thank you for asking.
Thank you for making time for this.
Sure Yvonne. You actually have a very interesting surname.
(Silence. A bit awkward.)
I don't know how to respond to that Otiende. "Thank you?"
(Breaks out into happy laughter. His laughter is contagious.) Right. That's honest. I like honest. I like honest people. What do you do, by the way, when you're not conducting these interviews?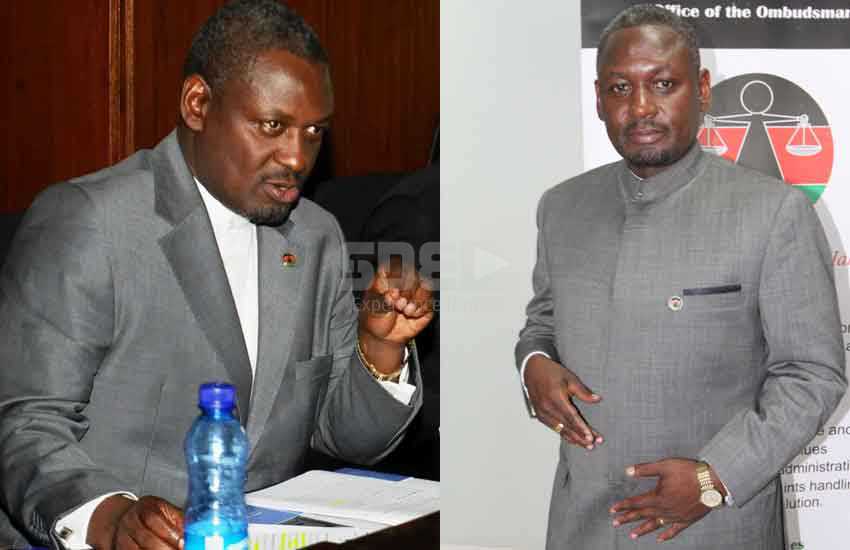 I work as a medical content developer.
A, "Medical content developer," (Pauses) what does that mean?
If we are to really simplify it, we can just say I'm a medical writer.
Right. But what does that actually mean? How does it work?
We are breaking rules here Otiende. I avoid saying too much about myself during interviews.
Really?
Yes. Unless it's just for five minutes. Preferably the last five minutes.
(Laughs) Seriously?
Yes. You made time for this, so we want to make the most of that time, on you. This is your time.
Alright. This is very professional I see. Okay, let's get to it then.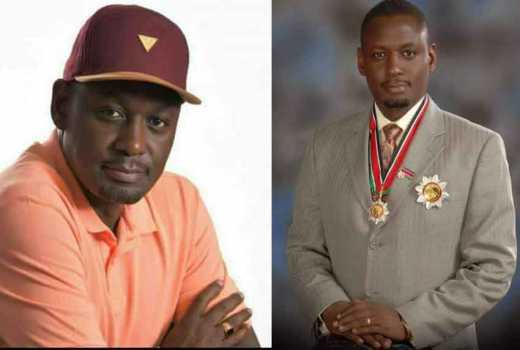 Law; did you always dream of getting into it as a career?
In many ways, yes. I remember by the time I was in high school, in Form 3, I had decided I wanted to be a lawyer. So much so that when we were given the three choices (for university studies), I filled all of them as Law.
All of them?
(Smiles) Yes, all of them. My teacher obviously had trouble with the form and informed the principal, who summoned me.
I told them that I was clear in my mind that I wanted to be a lawyer. And if I didn't attain the marks needed to study Law, then I would rather not go to university. I could go do other things.
That was some intense passion and determination; was there a particular source for this, the passion?
A lot of my inspiration came from things like TV, and newspaper reports. That's what piqued my initial interest, and desire to get into litigation.
However, I also felt like I needed to right a lot of wrongs, and a part of this came from what I'd seen my father go through.
Your father, tell me a little about him?
He was a casual labourer, at what is now known as the Maseno University. When I was in Class 4, he was summarily dismissed, for speaking up for a lady, his colleague, who was being treated poorly.
And my dad, being the believer in equal and fair treatment of all persons that he is, he wouldn't let the mistreatment go on, so he continued to speak up.
And then, he was sacked on the spot. Not only was he sacked, but instructions were also given that he be kicked out of his residence, which were part of the institution.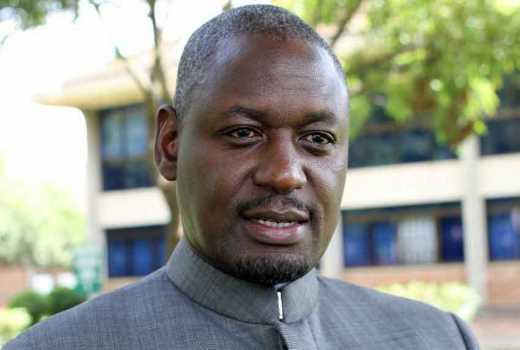 Okay?
I came back from school to find him and my entire family sitting outside, with all their earthly belongings.
(Looking solemn) I remember joining the family and thinking, this has to be one of the worst kind of treatments any human being should have to go through.
So you vowed to yourself to do something about it?
Yes. I told myself that I'd have to work so hard, that I'd be able put myself in a position to defend such kind of injustices. To defend those who can't defend themselves. To give them a voice. To be on their side.
And politics? Was that a deliberate choice too?
(Shakes head) No, I think politics found me. I did not set out to be a politician. When I was admitted to the bar, I quickly realised that as an advocate, you're not always defending people in court.
A lot of the time you're dealing with commercial matters, aviation, environmental, and the like, so you kind of end up losing the human touch.
Right.
So I started getting involved with certain groups and bodies, like the Law Society of Kenya (LSK) and the International Commission of Jurists (ICJ). And then slowly, and naturally, I started getting pulled into the politics that comes with such groups.
And that's how your dance with national politics started?
(Laughs) Yes, wait, a "dance?" Okay, you can put it that way too I suppose. (Laughs again)
But yes, the politics of these kind of groups and that of the country's started intermingling, and I was found right in the middle of it all. But I didn't run from it, I embraced it.
Rarieda; what's your dream for the people of Rarieda?
My dream for the people of Rarieda, (Pauses) I want to uplift them, and make them better than I found them, in every sense, but primarily, economically.
Economic empowerment is fundamental, and it would draw from many things, things like education, better infrastructure and adequate health care.
We are also encouraging them to take part in the growing of trees, the growing and processing of cotton, and also asking them to get involved in the area's, tourism-related investment opportunities.
Ondoa Nyasi… well done on that Otiende.
Thank you. (Nods) That's a project that I took on with a lot of zeal. With this project, we are surprising many widows, and older ones in particular, who've been shunned by society, and helping them out.
We are taking down the grass-thatched houses they live in, that are probably leaking, and building them better homes. It gives me such great fulfilment to be part of such initiatives.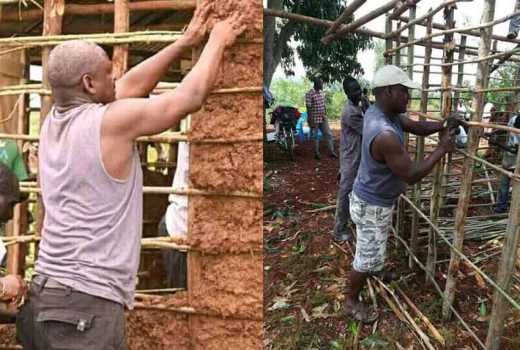 I saw some photos doing the rounds. A contemporary of yours was doing something similar I think, putting up constructions, and they were heavily criticised; while you on the other hand, were being applauded. I didn't understand it, why the difference in reaction? Was there something I was missing?
I think it's because the other politicians were putting up classrooms out of mud, and this was being done with government funds.
With government funds, classrooms cannot and should not be mud-walled. Even in Rarieda, we do not have mud-walled classrooms. I think that's the issue many people had.
And Ondoa Nyasi?
Ondoa Nyasi is a personal project.
Oh, is it?
It is. I'm doing this entire project out-of-pocket, and with a lot of earnest. So perhaps many people were equally able to resonate with this.
I think the other guys also embarked on their mission with a chopper, ready to do a lot of show and tell. Citizens can read through these things.
If you weren't and couldn't be an advocate, and/or a politician, what would you be?
(Thinks) I'd be a businessman.
What kind of businessman?
I'd get into fishing. I'm such a huge believer that if paid very keen attention to, fishing can be a very rewarding business.
I actually once quit school briefly in primary school, and took up fishing, because I was convinced that since my parents were largely not well off, even if I passed my exams, no one would pay my school fees for the next level. So it was like, "What's the point? Let me get out and get started early."
Really?
Yes, really.
And then, what made you go back to school?
(Laughs) An aunt of mind did. She persuaded me to return to school, and said that we should just get the exams done first, and then if nobody pays the fees going forward, we can legitimately say no one paid. But I can't just drop out and end things like that.
And now, look at you, sharp, savvy, one-of-the-most-sought-after-advocates-turned-politician, huh?
(Laughs heartily) Well…
Speaking of you doing tremendously well, the ladies, do they constantly flock to you as a result of this?
Which ladies?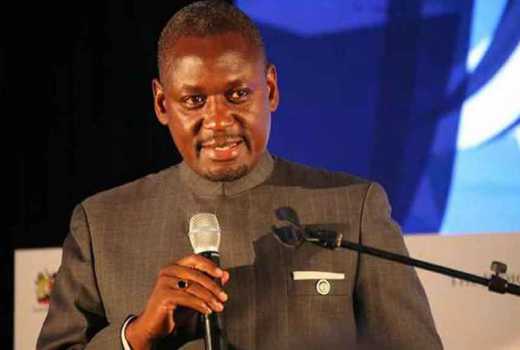 You are talented, confident, incredibly intelligent, quite personable, and, your political affiliations notwithstanding, seemingly very popular across the board… so, the ladies, are they always looking for you?
(Laughs) I don't understand that question.
That sounds like the response of an advocate. Or a politician. Or both.
(Laughs again)
I heard that the ladies call you, "Otiende-bae," did you know this?
(Still laughing.)
Did you know of the nickname?
(He's looking at his phone. There's nothing in particular he's looking at. I think he's avoiding eye contact. I also think he might be blushing)
Otiende?
(Smiling) Look, Yvonne, I heard about that nickname from my nieces, they're the ones who tell me about what's happening on social media. So yes, I've heard of it.
Such nicknames, like "Otiende-bae," do you find them flattering or offensive?
Oh, you know, it is what is. This is what happens when your job is in the public domain.
Do you get stalkers?
Yvonne!
Alright, alright, we'll move on. What's been your lowest moment, in life, so far, Otiende?
I've actually had a number of low moments.
What's been one of the biggest?
(Pauses) Losing my dad. That, that was hard Yvonne. (Silence) It was difficult, and brutal.
It was the first time I'd lost any member of my family that was that close, and oh, nothing can prepare you for the death of a loved one whom you care for so dearly. That was hard.
And another low moment?
My elder brother, with whom I was very close, passed away about six months after my dad died. His death was devastating. (Long pause) That actually took me quite a while to recover.
And then last year, as we were campaigning, just before the nominations, my mother passed away. Ah, it's been terrible.
For anyone going through grief, what would your advice or encouragement to them be?
Do what the Luos do best.
Okay? Which is?
Wail. Wail until you can't wail anymore. Roll on the floor. Jump up and down. Do whatever it is you need to do. Deal with the grief. Deal with the motions of it. Don't suppress it. Just get it all out, because if you don't, you're preparing a disastrous recipe for your life going forward.
Just deal with it. Get it out.
And your happiest moments?
Oh, I've equally had a number of these. One, my wedding day. That was nice.
Two, when we won at the Supreme Court. I can't begin to tell you what that was like. I was the initiator of the idea, that one should be able to challenge election results at the Supreme Court, when we were writing the constitution.
And of course, when we decided to go to the Supreme Court, everyone, almost the entire country, looked at us like we were crazy. Like we were jokers. What did we possibly think we were doing, going to court? Really, what would come of it?
And then you won.
We won. Yvonne. We won. Ah (Taps spoon on his vegetables)… we won. That was beyond satisfying. It was also very fulfilling for me, because the Supreme Court had lived to show, why the idea of going to the Supreme Court directly was a great one.
And a third exciting moment?
This one felt like absolute redemption for me. This one touched me to the core.
I'd been doing some works and going about my business as I usually do, when about four years ago, I got a call from the council of Maseno University, asking me to forward my CV.
Your CV?
Yes. I had no idea why, but apparently they'd been following my work in terms of human rights and administrative law, as well as my role as the then ombudsman, and they found me befitting of an honorary doctorate degree.
They did this, without any request or solicitation from my part, and while oblivious to all the things that had happened to my father, and the history my family had with the institution.
And now they were honouring you?
And now they were honouring me. I could not believe it. I put so much heart and emotion into my speech, on the day of receiving the award.
That was a poignant day for me. That was justice for my father. I could have given anything for that moment.
To the ordinary person, you would, in many ways, be the embodiment of success to them; how much would you say you're worth?
(Laughs) First, let's be clear, I'm not rich. I've never aspired to be rich, I've only always aspired to be modestly comfortable. I think that's where I'm at.
Okay, so in terms of numbers?
Numbers for? (Laughs)
You're worth Otiende. Your worth.
Right, right. (Laughing) Not much. I just have investments in a few properties, I've purchased some small parcels of land here and there, and I have shares at my law firm.
Okay. So what's your number? What number would you give yourself?
Well, I guess if you put everything together, it's not much. I'd say my worth is somewhere between 100 Million and 200 Million.
Kenyan Shillings?
(Laughs) Ah, right, I see exactly what you're doing. (Laughs again)
What's your biggest fear?
(Long pause) I don't think I fear much. And even death, I don't fear death itself, but what terrifies me is the idea of one day being put in a box, having it shut, and then slowly being put to the ground, forever. That concept is disturbing to me. Very disturbing.
I see and hear so many sad stories from young, struggling, lawyers, who are doing everything they can to make something of themselves, but it just doesn't seem to be happening for them. What's your encouragement to them?
Keep at it. Keep working at it. Be hungry. And differentiate yourself from the rest.
I worked really hard in my younger years. When everyone else was just partying, I was putting in the time, and by the time I got to my 30s, I'd acquired my home in Lavington. You have to put in the time, there's no shortcut.
Shortcuts, there's a lot of that in the legal field, right?
Yes. And it's a tragedy. It's a warning I'd give upcoming advocates, stay away from these things, from the temptations. There are no shortcuts in Law, as there are no shortcuts in life.
A time comes when you're so broke, that you barely have enough for transport, and then you look at a client's kitty, you take some 100K from it, and promise to put it back. You never do. And it all starts from there.
And to young men, who similarly can't figure out where their place in society is, any advice to them?
The same thing, work hard. That should remain number one. Have a great work ethic.
Once you start to find your footing, I'd add, settle down early.
Settling down, wouldn't that be dependent on numerous factors, and preferences, and circumstances?
(Nods) I hear you. And you're right. I would just advise of it. Generally.
So far, you seem so clean, do you have any flaws?
Oh, I definitely have flaws. And I'm aware I have weakness. And I've accepted that I have them.
What's your biggest flaw?
I can be very impatient.
And another flaw?
(Thinks) Maybe this is connected to the first one… I don't suffer fools gladly. I just don't.
What's your favourite hobby?
I enjoy watching football, a bit too much actually. (Shakes head) I also play sometimes.
Manchester United or Arsenal?
Arsenal.
What else do you indulge in when relaxing?
I like a glass of fine whisky once in a while. Oh, wait, should we write about that?
Otiende Amollo nervous? I never thought I'd see the day.
(Breaks out in laughter)
I think occasionally enjoying fine whisky, is a forgivable hobby. And a very posh one too.
(Smiles) Oh, okay then.
Thank you Otiende. How was the interview?
This was very lovely actually. This was nice. It actually made me take stock of some things. But…
But? Why but? What's wrong?
Nothing. It's just, the food, I'm so full. Are you full? I can't eat anymore. Have you seen the waiter? We need him to come clear the table. We won't be able to finish this food. I didn't expect it to be this filling. I am, very full.
Yvonne Aoll is a writer and freelance journalist. You can read more of her work here www.yvonneaoll.com
Copyright Disclaimer: Any republication or modification of the writer's interviews, or parts thereof, without proper acknowledgement to the writer, will lead to prompt legal action against, and without notice, to the offender.
Related Topics