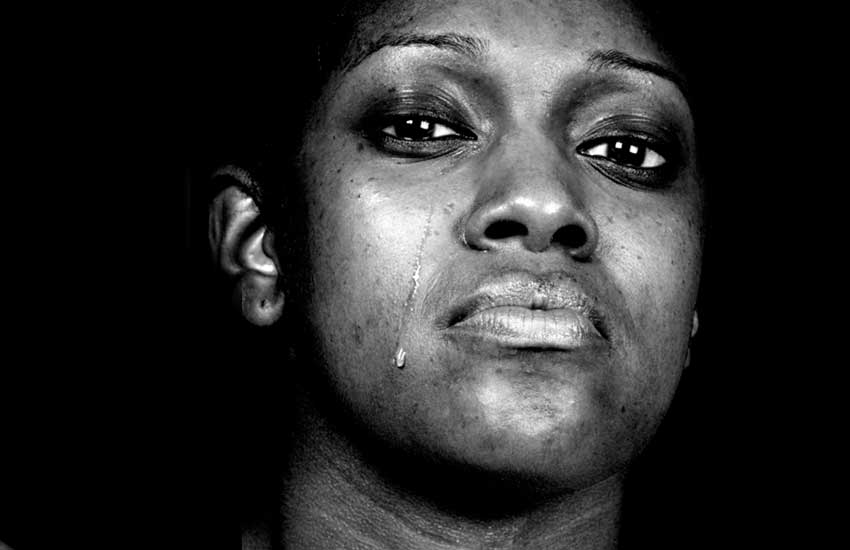 Last week, we woke up to the tragic news of yet another young woman who had been brutally murdered.
It is an evil man who kills. It is a supremely evil man who kills a hapless pregnant woman. In many Kenyan hearts is the sinking feeling that the killers will get away with murder.
Upon the news hitting social media, many Kenyans paraded their ignorance, turning into judgemental know-it-alls.
Many annoyingly shifted the blame to the young woman. To most young, broke men, it was an opportunity to offer unsolicited advice on why women should not date older, monied men.
Last time I checked, anyone above 18 is free to date and marry whoever they wish. We can debate the morality of cross-generational dating, but we can't justify the murder of a young girl for whatever reason.
Over the last one decade, at least three young women have been murdered in the most gruesome manner. Mercy Keino, Careen Chepchumba and Carol Ngumbu didn't deserve to die in the manner they did.
It is still a violent world out here for young women. We can fault their choices in life, but making mistakes should not justify the manner in which they died.
Society is quick to judge and downplay their death, deriving some foolish satisfaction, yet their death reminds us of the dark jungle that we live in.
A world that is not safe for women is not a safe world for anyone. That is why we are quiet as extra-judicial killings rage on the killing fields of Nairobian slums.
I grew up knowing that we did everything to protect women and children. At the family level, we protected women, ensuring they never lacked as to fall for the randy teacher in the village.
My people have a saying, Abako na'ba emete, which literally translates to: "in-laws are to be whipped".
We used to beat up men who frequented the footpaths to our homes to seduce our sisters. Personally, I was once chased down a ridge and I escaped some thorough beating by the skin of my teeth. I even have a scar as a trophy from that great escape.
We protected our young women, because we knew the consequences of an erection. We knew men are hardly accountable once they have scattered their wild oats.
It is possible to talk to other men to behave, but there was an unwritten rule that it was easier to protect the woman than it was to talk to men to stop being dicks.
Many feminists frown at the notion of owning the female body. Modernity demands that we leave women to freely choose and associate, but as men, we know there are dangerous men lurking out here.
Unfortunately young impressionable women are drawn to them like flies to open latrines.
Women are naturally self-destructive. And the way life is set up, if they screw up, they tend to live with the consequences for the rest of their life.
Men get away with so much, and unfortunately, the world is not ready to fix this anomaly.
It is time we taught our women to cherish hardworking men with sweaty smelling armpits. It is time we taught them that whatever comes easy never lasts. They may like all the shiny expensive things and holiday getaways, but the time the rich men are done using them, they will leave them as empty shells.
The most difficult person to advise is a young woman, who thinks she has figured life. And in a society where proper heroes like Wangari Maathai and Phoebe Asiyo are rarely honoured, and where socialites hog headlines, it is easy to see why young women are bound to stray.
As one Nigerian Twitterati @Kevin_Odanz put it recently, "Women are naturally dreamy, fantasists who are never contented. There is always something missing. They are endlessly yearning for new things, new feelings, new adventures. Insatiable beings."
Given the pressure from Instagram, peers and trashy shows like Keeping up with the Kardashians, it is easy to see why young women are easily lured.
As a parent or elderly family members, we must teach young women that life is not a bed of roses.
We must do so with love, understanding, and patience. Often, it sounds like playing music to a deaf goat. But it is our solemn duty to ensure they turn out right.
As for old men who sleep with girls young enough to be their daughters, they need to rethink their actions.
They have ruined the societal fabric and it is such a crying shame they will never check their libido.
@nyanchwani
[email protected]
Would you like to get published on Standard Media websites? You can now email us breaking news, story ideas, human interest articles or interesting videos on: [email protected]
Related Topics