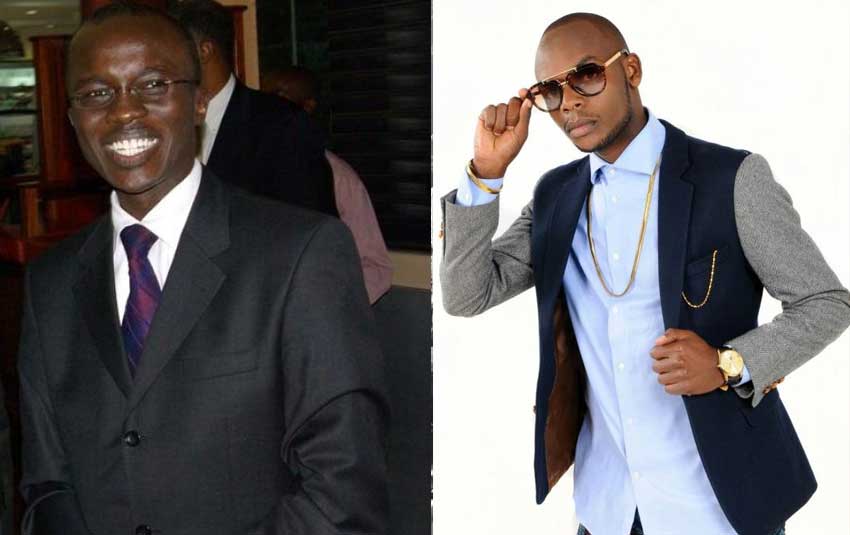 If you admire local celebrities, just know there is a downside to being famous. Besides the lack of privacy and having their lives turned inside-out, most celebs suffer depression. It could be as a result of bereavement, domestic strife, divorce, lifestyle debt, drugs, malicious gossip, spiritual emptiness, suicidal thoughts and cyberbullying.
Take the case of former TV presenter Michael Oyier, whose measured baritone was a news staple in Kenyan living rooms.
His depression was triggered by challenges of fatherhood and not having mourned his parents when they died. His depression lasted seven years.
Oyier opened up about his battle with depression on Engage Talk and recalled how he had by 2006 "reached my peak, or so I thought, the peak of television life. The TV news show that I had hosted was rated second only to the music show The Beat for those of you who remember. I enjoyed the work, I really loved what I did so much so that I would tell my colleagues this job is like a well-paying hobby."
But Oyier later realised that his colleagues, whom he was telling how what he did was a hobby were the foot soldiers who had woken up 12 hours before he rocked up, wafting cologne, ready to read what they had worked the whole day to put together through some riot or a boring press conference.
But behind all the glamour, Oyier was going through private struggles, since television was "the public life and I was also known as the church boy, very active in my church. There was a private life going on also, there were things happening and a struggle within."
Oyier, the second-born in a family of five children, revealed that he was "a father of two daughters with two mothers. I refer to my first-born daughter as my gracious gift because on the day she was born, I asked myself, 'whom have I become?' We had the public picture, but then there were also the private struggles. I was leading two lives, and the question that nibbled at me was, 'which one are you?' Then my second daughter was born and I called her my healing balm, because with her birth, I finally found the opportunity to be validated as a father."
He continued: "I grew up in a context where being a father and the picture that I had given myself about how I will be a father and what I would do with my children, were key. It was so important, yet the circumstances of my children's birth did not allow for the picture that I had in mind."
Under the circumstances, Oyier's life began sinking in ways he couldn't fix.
"I could not even hide it. It was all out. So, I continued with a life of sadness and pain, of being in the house alone, spending long days and not being interested in doing anything, not even eating. If you called me, I wouldn't pick the phone."
Oyier did not have the energy to do anything beyond the necessary, which included meeting his daughters on agreed days with their mothers. He also continued reading bulletins, emceeing at events and even offering counselling, when in reality, he needed the counselling the most.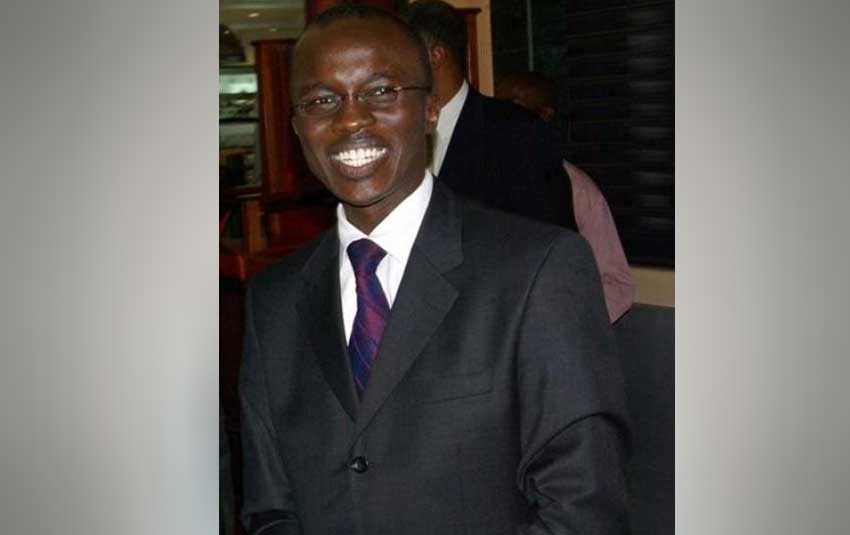 Through Bible study and good friends around him, he started taking steps to heal.
"I can't tell when it exactly began or the exact reason for the depression. It might have been because of unresolved mourning. I didn't mourn correctly and completely for my mother and father when they died. It's like yeast, you don't see the dough rising, but you notice the difference. That's where I was, in this dark lonely place. But there were a few things that I was able to do consistently that helped me. I went to Bible study consistently, I also listened to a preacher every day in my dark room. It gave me the sense of hope because I had reached a point where I wondered whether it was even worth living."
The reason to rise and get going was spurred by the desire to give his daughters a "father who is healthy in mind, body and spirit. That has been my journey."
"My adopted parents took me in and helped me a lot. My adopted mother would call consistently. I avoided most of her calls, and when I eventually picked all she had to share was love, care and concern," he added.
Oyier left KTN in 2012 and along the way, lost a number of friends "when I was in my depressive state." But he is thankful for the new friends who accepted his different phases, and his daughters who gave him hope.
But Oyier is not the only celeb to have gone through the dumps.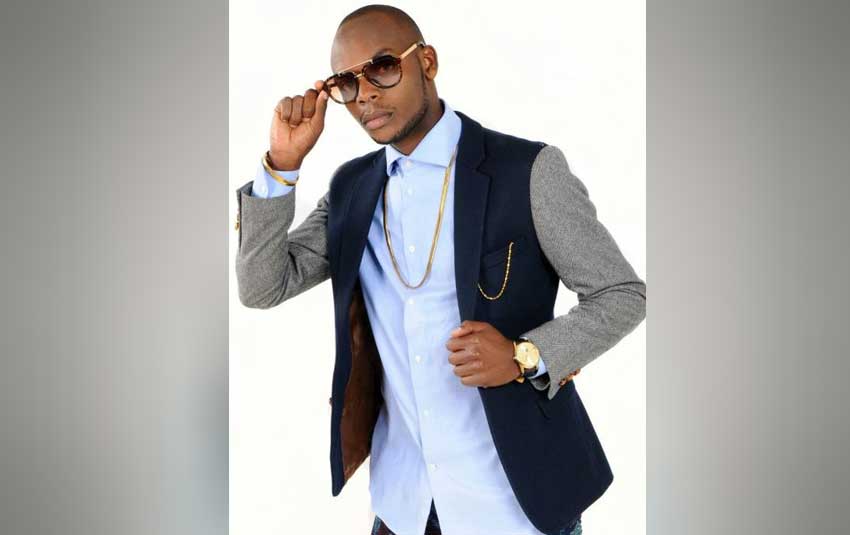 Popular gospel singer Jimmy Gait suffered depression triggered by cyber-bullying.
That was in 2017 when he recorded a cover of the song Hello by Adele. What he thought was a song from a positive place in his heart (which he released on YouTube) took him down the road of depression.
"I was trending at number one on Twitter because of the song! To my surprise, I was inundated with insults and so much hate. I just didn't understand why. I felt shattered and could not comprehend why people were being so unfair to me. I had done so many hit songs before, yet because they didn't agree with this one, they forgot all the great music I had previously produced," recalled Gait.
He added: "I felt like the whole world was against me. I felt alone and rejected. This had severe impact on me and led me to depression, loss of confidence and loss of appetite. I locked myself in the house for two weeks and could not face anyone because I felt like everyone disliked me."
The experience led to cancellation of performances, endorsements and friends, "mostly due to my dented public image." Because he wasn't earning, he incurred debts, further affecting him emotionally, spiritually and socially.
"It was a dark season for me. When I was stable again, I reflected on the experience and decided to pay close attention to the issue of cyberbullying," explained Gait.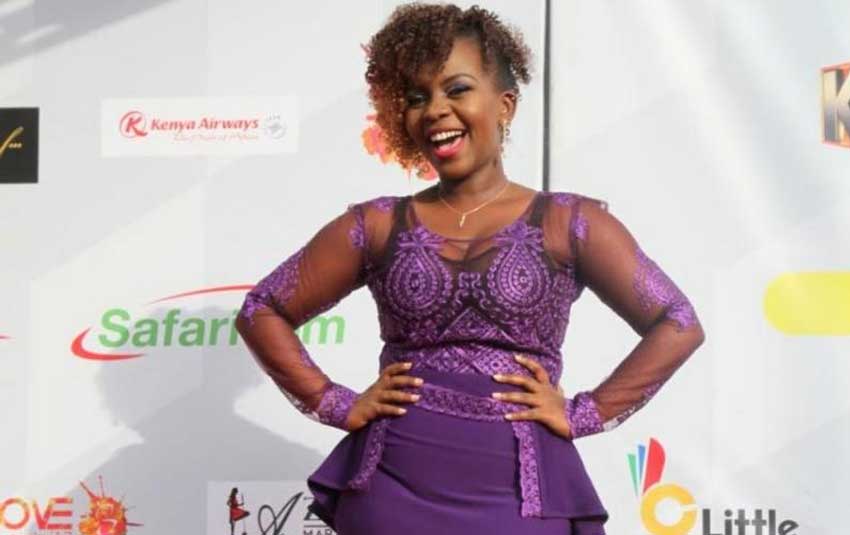 Kaki Mwihaki, a singer with gospel band Adawnage, also sunk into depression following her divorce after "three years of marriage and a quiet five-month separation." That, she says, is not any girl's dream. "Yet, this is where I found myself and I made the decision to file for divorce, based on the understanding of my options," narrates.
Kaki adds that the divorce literally silenced her due to the stigma and depression, yet the church also almost requires "you to remain silent about it because 'love covers a multitude of sins.'"
She went through counselling, pastoral guidance and interventions by family and close friends.
That was two years ago when she sank into depression, battling her lowest moment ever when "I had nothing to look forward to and being alive was nothing but pain. A pain that almost led me to commit suicide, a pain that suffocated all reasoning and caused me to be numb physically, emotionally and spiritually."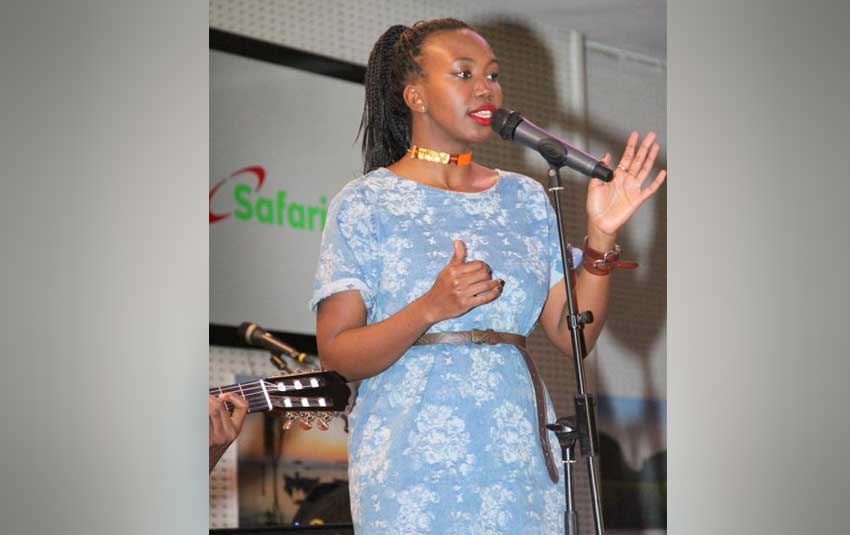 Celebs also suffer postpartum depression, like singer and songwriter Sage Chemutai.
She told Hot List that full-blown depression followed after giving birth to her daughter Ayanna.
"I didn't want to leave the house, I had a lot of anxiety and shut everyone out. I did not feel like putting out any music. I was scared to release a song because I feared people would not like it. I doubted myself to a point that I had to let go of all human contact and be alone. At some point, I had a writer's block but early last year, I started writing songs. I recorded a lot of it, but I was still scared. I only released two songs."
Chemutai got over her depression since "I have a good support system from my family and producer. He would come to our home in Ngong and together we recorded songs. He really went out of his way. I also started reading and working out. This helped me to heal spiritually and mentally."
Related Topics