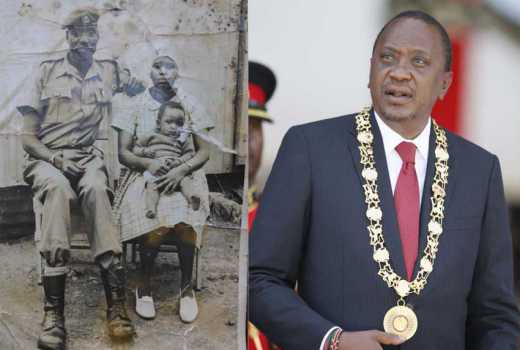 Mugo Karuga, 74, is not your ordinary villager in Kirinyaga. In his hey days, he lived with Kenya's pioneer First Family.
Karuga was the designated driver of Mercedes Benz 280 SE registration number KPS 810 assigned to President Mzee Jomo Kenyatta's security detail.
His daily chores as a member of the First Family's security team included driving young Uhuru to school at St. Mary's in Nairobi from Gatundu.
In an interview with The Standard at his Gatumbi village home, Karuga recalled how the young Uhuru spent his time during school holidays. He said the young boy was very playful and freely engaged in fun games with other boys his age.
''Uhuru loved riding his bicycle. Many times he would ask me to ride it and experience its comfort which I fondly did,'' said Karuga.
When he was not driving the children to school, Karuga would be assigned sentry duties at the main gate in the First Family's Gatundu home.
He recalls how young Uhuru would ensure he was served decent meals from the family kitchen by the cooks.
''If there is something I miss, it is those delicious meals the First Family used to be served. My young friend would never let me go hungry while manning the gate, he would always ensure that the cooks served me from the family kitchen,'' he said.
Karuga, who retired from the police force in 1997 at Wanguru Police Station also remembers with nostalgia one incident when school children from Central Kenya visited Gatundu to entertain the President. All the children, he recalls, were bare footed.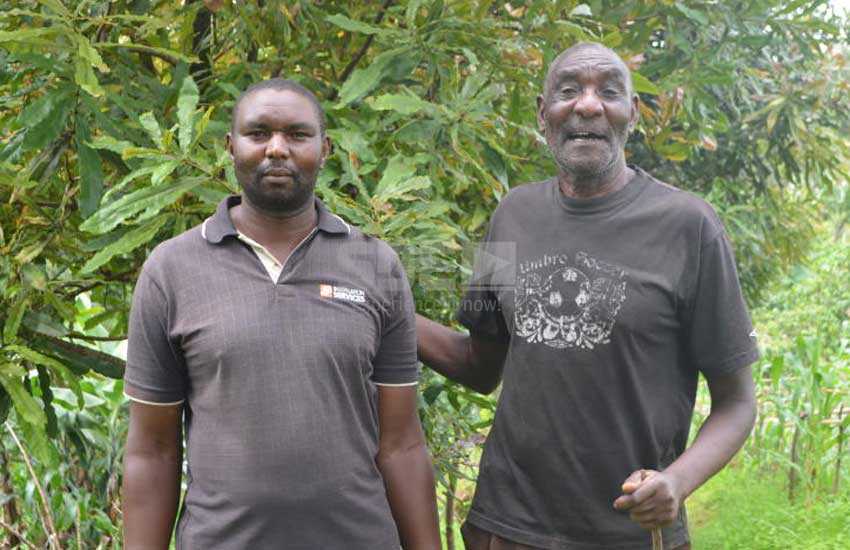 ''As the children started entertaining the President, I saw Uhuru rush to the dais and whispered something to his father. The young boy immediately removed his shoes and joined the choir,'' he said.
After the children had entertained the President, Mzee summoned Karuga and gave him instructions. He was ordered to take the children to the nearest Bata shop and get each one of them a pair of new shoes.
''Had Uhuru not requested his father to remove his shoes and join the children in the choir, perhaps Mzee would not have seen the need to have the children who had entertained him to be fitted with shoes,'' he said.
Karuga also recalls how he used to interact freely with the then Head of the Presidential Press Unit, Kenyanjui Kariuki within Mzee Kenyatta's Gatundu home where many delegations were received on regular basis.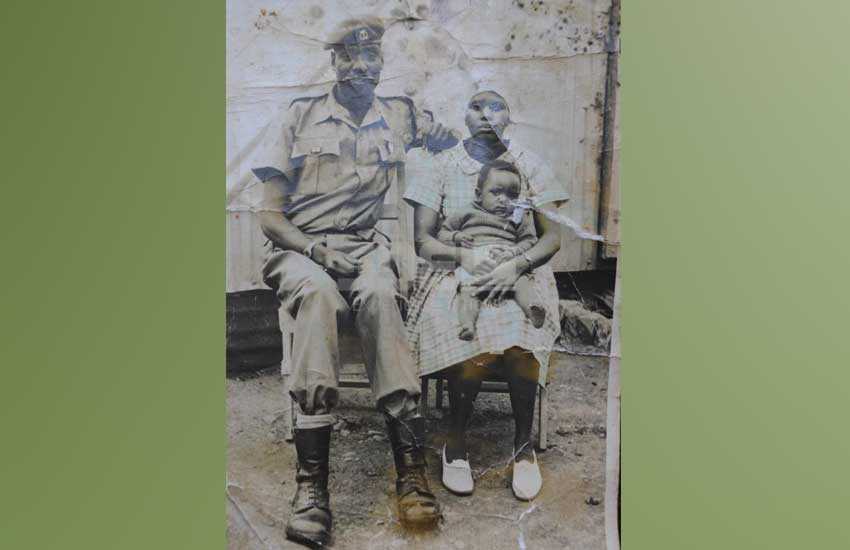 "Since I am from Kirinyaga, Kenyanjui and his contemporaries fondly called me Nyaga, meaning, a man from Embu since our dialect is different from that of the Kikuyus,'' Karuga said.
At his rural Gatumbi village home, Karuga lives with his son Njiru who was born at the Gatundu District Hospital in 1972 soon after being enlisted in the presidential guard squad having joined the Police Force in 1966.
Karuga does mixed farming on his one acre plot where he grows coffee, tea, macadamia and subsistence crops.
He recalled how he was separated from Uhuru following the death of the founding father of the nation in 1978.
''When President Moi came into power, a new team of presidential guards was installed and those of us who served under Kenyatta were transferred to various police stations across the country from where all of us have since retired,'' Karuga said.
The young boy Karuga fondly drove to school has over the years grown and held various top leadership positions including the Kenya Tourist Board, Gatundu South MP, Finance minister, Deputy Prime Minister and now the Head of State.
But the driver and the grown Uhuru have never had opportunity to meet.
"You know many years have passed and many things have changed since I was last with Uhuru. We were together during the burial of his father but thereafter we (Mzee's security team), scattered like seeds all over the country,'' Karuga said.
He said he has made numerous efforts to meet the President but those who promise to make arrangements never bring feedback to him.
Related Topics