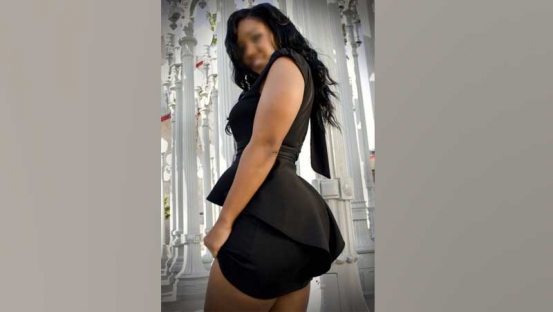 The year 2014 was declared the year of the booty. Never in the history of humanity have the female buttocks received so much attention.
Various American celebrities, even less gifted ones like Miley Cyrus, inundated us with pictures of bare buttocks (and the worst twerk video that will haunt us for 700 years), so much so that I think men became intoxicated.
In Kenya, we were never short of socialites who carried the whole world on their backsides. Vera Sidika, Corazon Kwamboka (man, what is that she carries?!), Risper Faith and other internet wannabes broke the internet in no small way.
These women would go on to live large purely based on their booties, making an ass (no pun intended) of people like me who work hard for their money.
The trend had been long coming. I remember in 2010, this impressionable 20-year-old I tried to date in campus, once telling me, "I need a big ass." I was astounded. I mean, she was just about the brightest woman I ever tried to seduce. It struck me that when it comes to the ass, brains had nothing on the quest for the perfect ass.
Soon, there were padded panties and skirts for women with little to show in the way of their ass. Enterprising River Road merchants with a mark of genius figured out that padded skirts and panties were the way to go.
In Nairobi, men live in mortal fear of how to tell apart a genuine booty from a fake one. Many men have told me horror stories of women they pick in clubs and take home, only to end up with a heap of bones in bed and not the meaty chick they had picked. True story. But Nairobi has women with awesome bodies.
I have been thinking about the Nairobi female ass lately. In the late 1990s, when beauty pageants were in vogue and we cared about them, many women used to starve themselves to death.
Cabbage juice was their staple diet as they tried to get that dream sexy figure. But the anorexic models were fantasies of the sleazy, old white men. African men always wanted the ass.
Now, more and more women would give anything to get the dream butt. Could this be the reason for the explosion of appetite for meat among Nairobian women?
I eat mostly at Muslim restaurants that serve some of the most decadent goat meat anywhere in the universe. Typically, the goat is served with a trayful of rice, enough to feed a classroom of 20 children. It used to be men who ordered this, but now, more and more women are ordering the goat meat (aroasto is what they call it).
Women indulge in this dish without any ounce of guilty or shame. I never saw this kind of lion's appetite for meat in the 2000s.
Granted, a woman who eats properly is a good catch, and the first indicator that she was properly raised and will not starve a man, but I am alarmed. The side effects of overindulging are already with us. In the last decade, we have seen potbellied women, and it is a bit unnerving. We have to choose the sex that can be potbellied. Men do better in that area.
We have no time for the gym, or enough space for people to even jog to wash away the guilt and the kilos away. Hence, there is very high likelihood that we will have an obese nation. It is already upon us with the opening of every fancy fast food restaurant.
What I want to remind women is that whatever they indulge in today, will manifest itself on their bodies sooner or later. We should all embrace moderation. Occasional indulgence is good. But when we make it a habit, there is a price we pay.
You can't eat meat with so much recklessness, smoke shisha like there is no tomorrow and then drink all the alcohol in the world and expect to end up well. There is a price you have to pay.
Whatever the motive for the indulgence (growing a butt being a chief suspect), or cravings, moderate. We like the butt. But we like it when it is taut, leaner and not when it is crowded, if you know what I mean!
@nyanchwani
Related Topics