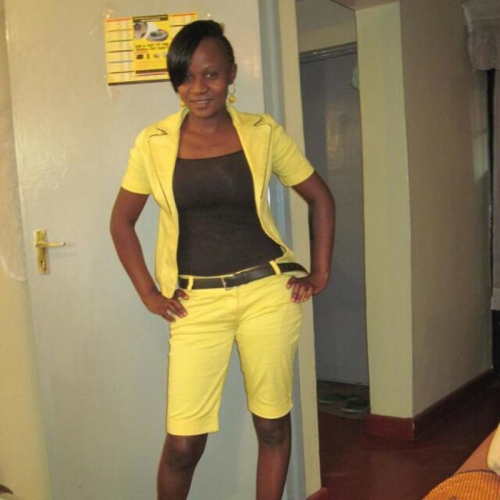 Nairobi based media practitioner Sheila Mulinya has been summoned to appear before a Kakamega court for allegedly sending more than 500 abusive messages to an AP Inspector and a female constable.
Mulinya claimed she was provoked when the alleged Inspector's lover sent her 32 offensive text messages which she reported at Kabete Police Station in Nairobi. The couple, James and Brenda, say in their plaint that Mulinya allegedly propagated 400 texts to the AP constable and 156 to the Inspector threatening to 'occasion untold harm'.
The messages, the plaint reads, were made with extreme vitriol, malice and recklessness and include allegations that Brenda has procured a series of abortions, is silly, stupid and incestuous.
"You earn 25K kabla ikatwe tax na loans na madeni. I have a contract for local TV show. I bought my car in cash and another car is coming in July. The lowest person in my team earns 30k and I pay their taxes. Google me u aint my league. Bure Kabisa," reads a message Mulinya allegedly sent on May 10.
The next day, she reportedly fired off on May 11, 2015 reading: "Madam incest mtu wa kulala na kuzaa na relatives ... men flock ur hse 2 shop 4 u cos ur kapayslip is inadequate ... mtu wa shida zimekusongan (sic) lol."
The plaint also reads that after sending a text to Brenda, Mulinya would sometimes copy the same text to James and Brenda's mother. According to Brenda, when she reported the matter to her seniors, they directed Mulinya to stop sending the offensive texts. Mulinya apologised but after a while, launched another offensive.
But when contacted on phone, Mulinya said: "I have not been summoned by anybody to appear in court. Neither has my lawyer notified me of anything concerning the summons." She however promised to call back when she is served.
Mulinya explained that she had been in a relationship with the Inspector for eight months even though she was aware he had a baby with Brenda, a woman from his Abangonya clan, which, she claims, is incestuous according to Luhya customs.
She claimed that the Inspector invited her for the baby's birthday this April, only to later convince Brenda that she (Mulinya) lured him into a relationship. She claimed she was provoked into an SMS battle when Brenda sent a text message saying her uncle died of HIV and that she had used money to 'steal' James.
Mulinya has 14 days to appear in court or the court may proceed and make a ruling in her absence.
— Robert Amalemba
Related Topics