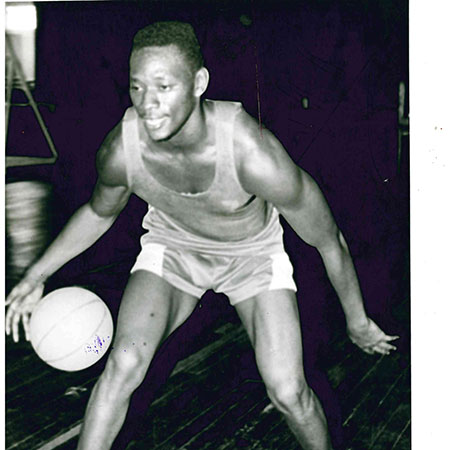 The legendary Lawi Odera of KPA. Photo: Standard
According to veteran sports journalist and editor Omulo Okoth, a list of Kenya's finest basket ballers ever has never been compiled. But that the greatest is George Otsiambo Namake will never be in doubt.
By 1966, the basketball ace who, 'could play and fit perfectly in any position' had the world talking due to his exemplary display on the court.
Namake would become the first Kenyan to get an American Scholarship, leading the men and women Okoth describes as Kenya's best of all time.
Men
1. Jafred Amugune
2. Ronnie Owino
3. Joe Bakuya
4. Joshua Okeyo
5. Domnicus Omach
6. Dave Gatonye
7. Philip Yugi
8. Philip Omany
9. Joseph Onyango
10. Lawi Odera
Women
1. Queen Olumbo
2. Wilkister Oduor
3. Susan Kariuki
4. Sophia Mohammed
5. Josephine Owino
6. Caroline Omamo
7. Catherine Shava
8. Susan Agoya
9. Phoebe Orimba
10. Achieng Nasila
Related Topics