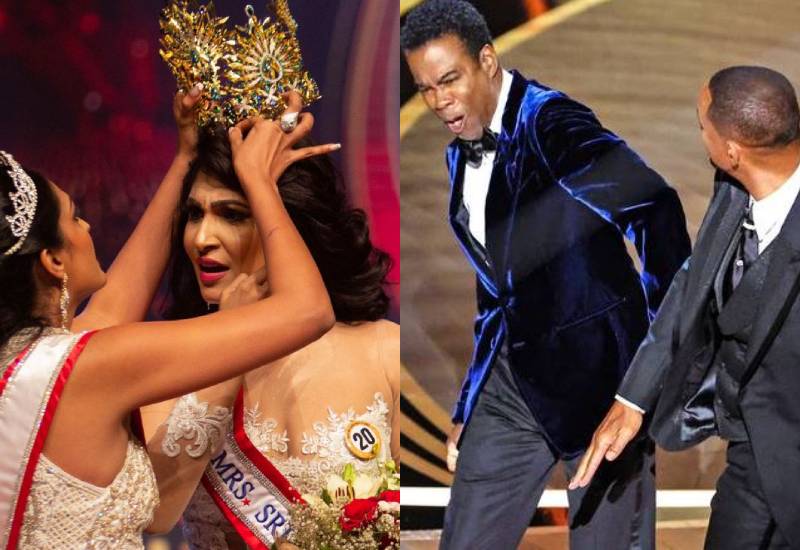 When Will Smith slapped Chris Rock over a joke Rock made at the Oscars regarding Jada Pinkett Smith's hair, the world was stunned. But such cringe-worthy moments have happened on stage before, some too egregious to print. We take you down memory lane to find some of the craziest.
Mrs World Pageant winner has crown unceremoniously taken off her head
Pushpika De Silva was still working her way through the emotions of having won Mrs Sri Lanka on April 4, 2021 when the previous title holder and Mrs World 2020, Caroline Jurie, yanked it right off her head. "I have a small request," Jurie spoke into the microphone when she went onstage, as reported by CNN Style. "As for the Mrs World Inc., there is a rule that you will have to be married, and not divorced. So, I am taking my first step saying that the crown goes to the first runner-up."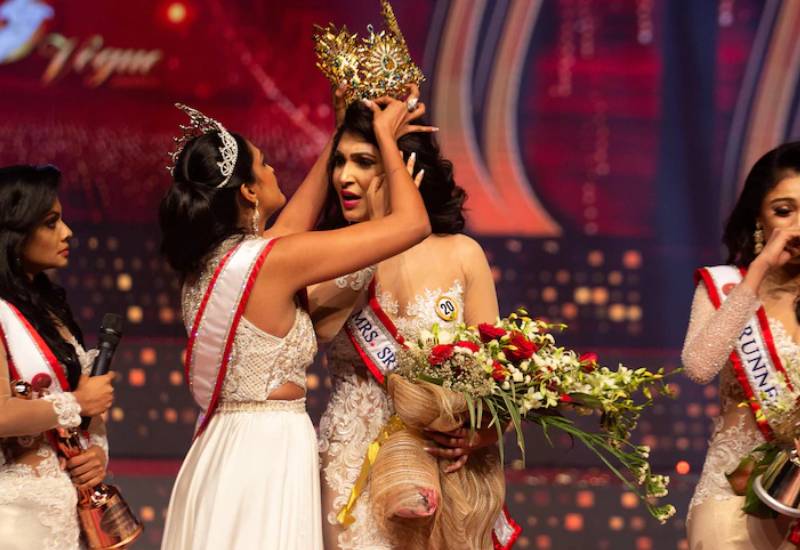 She then took the crown off the winner's head, reportedly injuring De Silva in the process and placed it on the runner-up's head, who accepted it and thanked the judges while in tears. Contestants of national Mrs World pageants, whose winners go on to represent their countries in the global Mrs World pageant, have to be married. De Silva wrote on Facebook that while she and her husband were at the time separated for personal reasons, they were not divorced.
The pageant later denounced the actions, apologised to De Silva and declared her the rightful winner. Jurie was arrested on charges of simple hurt and criminal cause and later released on bail. She voluntarily gave up her Mrs World crown. De Silva eventually had the crown taken from her on February 8 this year when she was accused of "serious violation of the discipline and the ethical standards expected of a beauty queen."
Kanye West rudely interrupts Taylor Swift's acceptance speech
Taylor Swift was only 19 when she won Best Female Video Award for You Belong With Me at the 2009 MTV Video Music Awards (VMAs). It was a big win for the then-teenager, whose video had won over Beyoncé's iconic Single Ladies, which had been nominated in the same category. While she was accepting her award, however, Kanye West infamously stormed the stage, took the microphone from her and said, "Yo Taylor, I am really happy for you, I'ma let you finish, but Beyoncé had one of the best videos of all time! One of the best videos of all time!"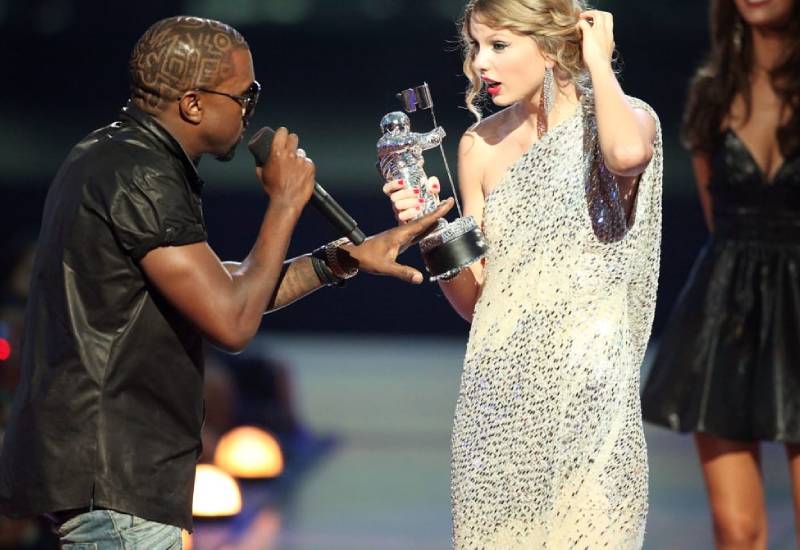 The condemnation of the moment was swift, but Beyoncé was incredibly gracious, where at the same event, when she got on stage to give an acceptance speech, she invited Swift back on stage, saying, "I remember being 17 years old, up for my first MTV Award with Destiny's Child, and it was one of the most exciting moments in my life. So, I would like for Taylor to come out and have her moment."
West would initially double down on his actions, saying Beyoncé's video was the best of the decade, but Swift confirmed he later offered her a personal apology, which she accepted. They have both referenced the moment in songs and conversations throughout their careers, and it has since become the core of a longstanding feud.
In a salient moment in 2015, Swift presented West with the Video Vanguard Award at the MTV VMAs, where she said, "To all the other winners tonight, I am really happy for you, and I'mma let you finish, but Kanye West has had one of the greatest careers of all-time."
Naked man storms the stage during the 1974 Oscars
In 1974, when Hollywood great, Elizabeth Taylor was being introduced as a co-host at the Oscars, a stark naked man ran onstage while flashing a peace sign. Robert Opel was the culprit, and in an almost unbelievable security breach, had apparently snuck backstage by posing as a journalist and had to cut through the background curtain to gain access to the stage.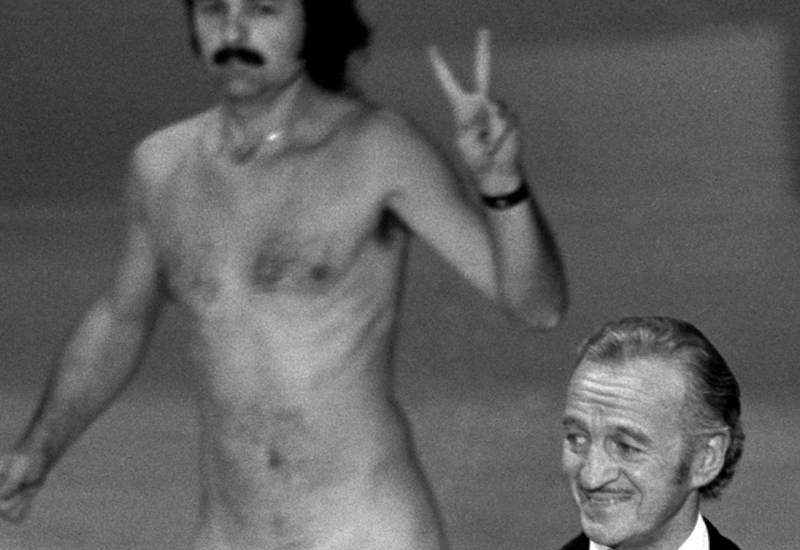 The audience laughed at the incident, with then co-host, David Niven, recovering impressively and commenting, "Well, ladies and gentlemen, that was almost bound to happen... But is not it fascinating to think that probably the only laugh that man will ever get in his life is by stripping off and showing his shortcomings?"
Opel, in 1976 announced he would be running for presidency. One of his campaign slogans was, "Nothing to Hide".
Natalia Kills kills her career by bullying contestant
English singer, Natalia Kills, was a judge on New Zealand's X Factor, when she mercilessly tore down a contestant for copying her husband's unique style of… wearing a suit.
The contestant, Joe Irvine, had just crooned his heart out on Michael Bublé's Cry Me A River on the first live show when Kills launched a scathing attack on him.
"As an artiste who respects creative integrity and intellectual property, I am disgusted at how much you have copied my husband," Kills said. "From the hair to the suit, do you not have any value or respect for originality? You are a laughing stock. It is cheesy, it is disgusting — I personally found it absolutely artistically atrocious."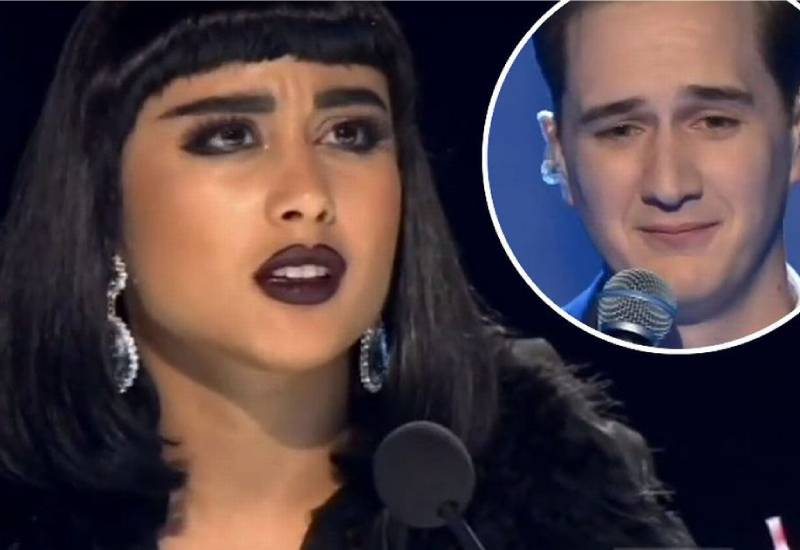 Her husband, Willy Moon, who was also a judge and seated next to her, joined in on the attack. Backlash was swift, and within 24 hours the two had been booted from the show. Kills' career, which was just blossoming at the time, has never really recovered from the incident. She also changed her name to Teddy Sinclair.
Steve Harvey announces the wrong Miss Universe
Two stunning beauty queens held hands in the tense moment when Miss Universe 2015 was about to be announced. Comedian Steve Harvey knows how to work a moment, and when he finally shouted, "Columbia!" the excitement was palpable through the screen.
The new Miss Universe, Ariadna Gutierrez Arevalo, was crowned, and through tears of joy, she smiled and waved at the screaming crowd. Arevalo had her back turned to the crowd, bowing in respect to her fellow contestants, when Steve Harvey said, "I have to apologise. The first runner-up is Columbia. Miss Universe 2015 is Philippines!'
Miss Columbia was devastated. "In four minutes they destroy your dreams, they throw it in a bag, and they throw it in the trash," she said, according to New York Daily News. "They (the show) could have done it another way ... I feel like it does not matter to them the feelings of a girl who has worked her whole life for a dream."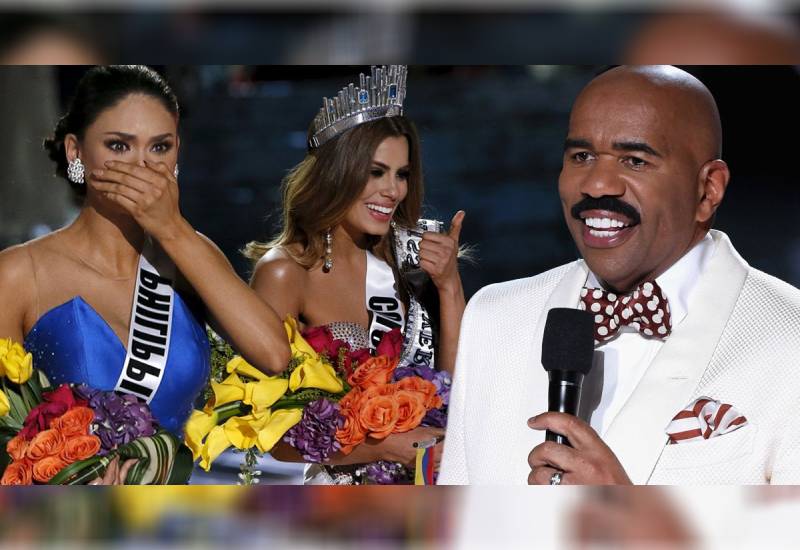 Harvey apologised, and said the next morning that "it was the headline in every country" and resulted in harassment from people writing him obscene letters in different languages, according to USA Today. "It was the worst week of my life," he said.
Related Topics