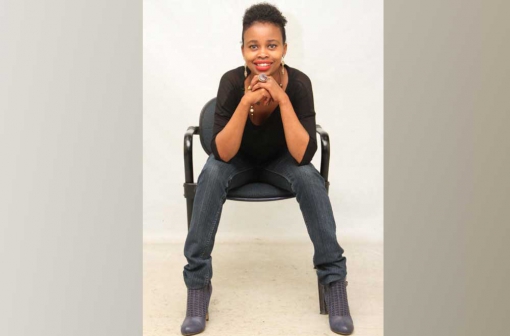 Tina and JB had a shotgun wedding followed by two beautiful children and a seemingly idyllic marriage
Tina Kagia exclusively opens up to beneath this image was a tumultuous relationship… one that she walked out of more than 18 months ago
"I pray that he figures himself out because he's really talented; but it is not my place to help him do so - I almost fell apart the last time I tried to," she says of the man she refers to both as "charming" and "sick, sadistic diabolic piece of work", all in the course of one interview.
That man is, at least until a divorce is finalised, her husband: JB Masanduku.
Tina Kagia is here to set the record straight because she is tired of having her name tagged alongside his. Though there have been murmurs of their separation here and there, nothing concrete has ever been confirmed.
"I don't want my name dragged into his life. How he lives is up to him; I am not going to lose my sleep," she adds.
When JB Masanduku and Tina Kagia said 'I do' in a discreet ceremony held at the Attorney General's Chambers on October 1, 2013 and attended by close family and friends, the future could only be blissful.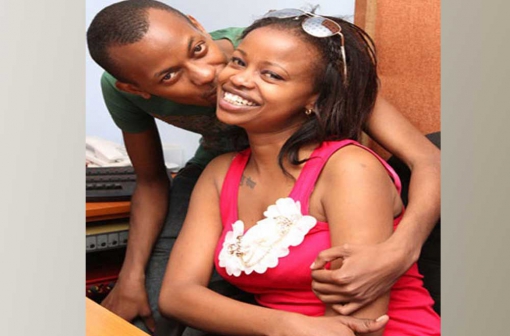 Eight months later, the couple welcomed their son into the world. Yet by then, unknown to many, the clouds had already started gathering.
"He was out drinking the whole time and only saw his son after two days," she recalls.
Beneath the glossy veneer of a vibrant relationship, says Tina, was a daily dose of neglect, manipulation and frequent lies.
"He was never there, he would miss important dates and his vanishing acts - where he would disappear for days - became commonplace," she reveals, adding that he would switch off his phone only for her to see pictures of his whereabouts doing rounds on social media. He once took a road trip to Rwanda with friends without her knowledge.
At one time, to explain his drinking, he spread rumours that she was terminally ill, only to deny it when confronted.
Things got so bad that in March 2014, she moved out. It was the first time she had to make this difficult decision, mostly for the interests of the children.
"My son loved that guy. Whenever he walked into the room, the rest of its occupants ceased to exist and he only went for 'Daddy Cool'…," she chokes back tears while recounting.
Yet he still managed to walk back into her life, after apologising and charming his way.
"He's a charmer; that's why I'd always fall for his apologies, admits the radio presenter.
This pattern was to happen one more time, where she would move houses and still let him back.
Meanwhile the public displays of affection - and the attendant compliments from unwitting friends - continued, although the couple's photos on social media reduced in frequency as time went by. Despite the hurt, the show had to go on.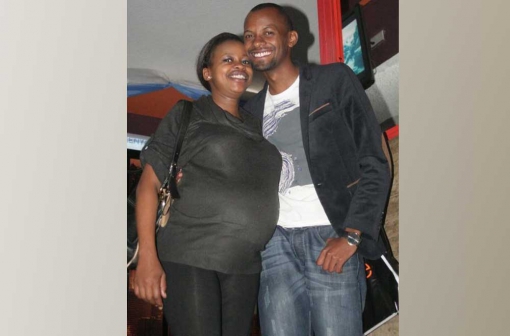 Amidst this turbulence the couple welcomed their second child, a girl, at the beginning of last year. However, things came to a head two months later, in March, and she decided she had had enough.
"He always called my bluff every time I told him that I would move out. By this time the stress was too much and I had even gone through treatment for depression," she recalls.
Tina looked for a house but moving out was to be another phase of the drama since the lease was in JB's name and getting her household stuff out became a tussle. After managing to get her things out, for the first time in a long while, she slept like a baby.
To date, he does not know where she lives.
"We took a retreat to Mombasa to sort things out but he went back into his old habits as soon as we returned," she says, much as she admits even during the retreat she still felt hollow about their relationship. This is when she realised it was all over; she could not trust him.
The breakup was to take a toll on the new mother. She was losing her mind and all the anger she had been bottling was making her crumble inside. She started to drink heavily.
She took a break from radio and became inaccessible, with only family being able to see her. Close friends were left wondering what to do anymore while some, the few who knew, just left her to find ways to mend.
"I disappeared for four months because I needed medical attention for depression; I was suicidal at this point," she reveals.
It was not until the beginning of this year that she felt she could face the world, trying to put her new life together much as insomnia remains a lingering problem.
"I had to go through physical de-cluttering since almost everything I had brought back memories of our time together; I gave out most of my clothes and had to pick out new ones from my sister," she says.
Her family is happy with her progress. Her father had all along tried to intervene and help during the hard times, praying, convincing the couple to go through counselling and even sending JB's friends to talk to him.
Caught in the middle of all this commotion were the innocent children.
"I was not going to have them put in this kind of instability. I am neither going to raise my girls thinking it is OK to be treated that way nor let my son think women ought to be treated that way," she insists, "They are I their formative years and you know, damaged people damage other people."
Thankfully, the two children are still too young and the boy has since stopped asking for 'Daddy Cool'.
"I hope he's well and I have forgiven him. There was a time I would not even mention his name but recently I even managed to sit through an episode of Comedy Club where he featured that was being repeated on TV… I could not have done that several months ago," she says. In fact, the two talk, albeit countable times.
With her peace of mind within grasp and the children happy, she now ponders on the next formal frontier: the divorce.
Related Topics