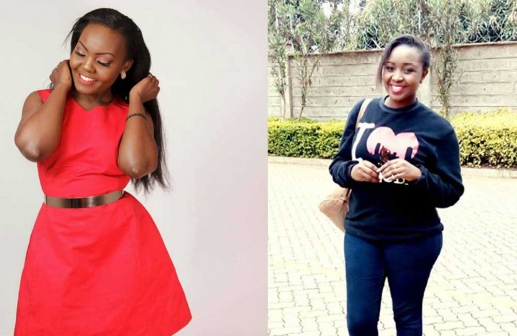 Not only do they have captivating voices, those girls behind the sexy, soothing and sultry voices on radio also have hot looks
These are the girls who took over from the likes of Caroline Mutoko, Cess Mutungi, Muthoni Bwika, Seanice Kacungira and Pinky Ghelani, the top female radio hosts who gave local FM radio its sexy back in the 2000s
There is a fresh wave of radio hosts; they have totally rebranded the local FM radio
We have since had a fresh generation taking the throne; the likes of Adelle Onyango, Talia Oyando, Mwalimu Rachael, Corine Onyango and Amina Abdi, talented media personalities who have everything to envy when it comes to radio hots ruling the airwaves.
But it is not just about those names that we have known for a while. There is a fresh wave of radio hosts, the likes of Anita Nderu who seems to be the new voice of Capital FM. Tracy, this hot girl who used to be every young Pulser's crush when she was running the Teen Republic entertainment TV show, has totally rebranded and become one of the respected news anchors of our days.
Cate Sidede- Kiss Fm Mid-Morning Host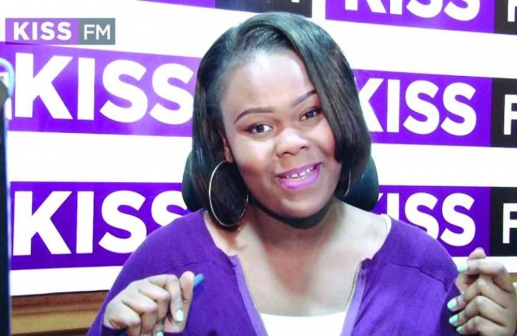 The gorgeous radio presenter took the airwaves by storm in 2016 when she joined Kiss FM. She replaced radio queen Adelle Onyango on the mid-morning show after Adelle was moved to the breakfast show following Kalekye Mumo's departure from the station.
She entered a few radio competitions after moving back home from the United Kingdom and after a brief stint in online radio she decided to branch out into the mainstream end of the business. In the hopes of getting a spot in one of the hottest radio stations in the country, she sent her demos to Kiss FM and her incredible voice got her the job. She got the call that would change her life forever launching her into the path towards radio stardom. The young presenter is not only talented in radio but also loves doing voice overs and animations.
When it comes to who she looks up to in the radio industry this is what she had to say: "I don't look up to any particular people! I admire and get motivated by individuals who have managed to build reputable brands in the industry and used that on platforms outside radio as well.''
Cate says radio is not easy, rain or sunshine happy or sad you have to deliver. She'd rather not try to set herself apart from other presenters and asks: "Why can't we all just chill and have sangria?" She cites getting through her very first show and evolving every day since, as her best moments at Kiss. Cate doesn't consider herself a celebrity and questions: "Do people actually go around saying "I'm a celebrity?".
Mimmy Khamis- Classic 105 Mid Morning Host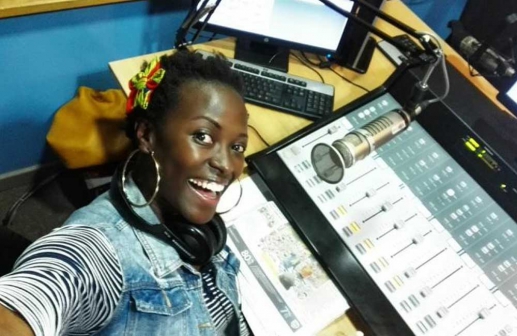 With legs for days and a beautiful dark complexion, Mimi brings in an air of fun and natural humour. Witty, smart and full of personality, she's definitely setting the benchmark for female radio presenters.
When asked who she looks up to in the radio industry, the host expressed her respect for almost all celebrated radio hosts stating: "I listen to different stations to learn different things. But I'm currently digging Chao's Sunday Neo Soul show." On the international scene she loves Rick Dees and the Dave Koz show.
The Makerere University graduate admits that there are a few things she didn't know about radio when she started out saying, "You can actually speak less and get your message across."
In regards to what makes her unique in the radio industry Mimi says she accepts criticism and sees every day as a brand new opportunity to do better. Every job has its highs and lows and Mimi revealed the highlight of her time at Classic 105: "Having an opportunity to run through all shows except breakfast has been great for me."
Humble and down to earth, she doesn't consider herself a celebrity. "Me? A celebrity? Nope. I think Wangari Maathai was a celebrity. May her soul rest in peace. I am not even close to her status. But one day I'll make my mark. Positively so."
Miss Ruby – Homeboyz Radio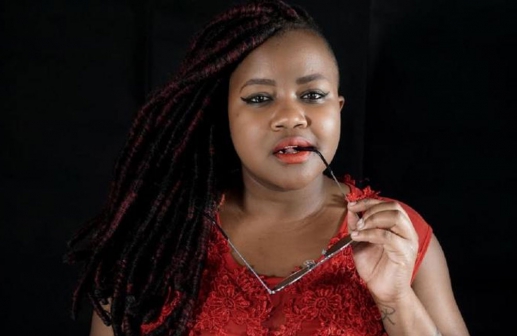 Sassy, sexy and unapologetically herself, Miss Ruby is one of the few women in the radio industry owning the Hip Hop culture. Blogger, content creator, radio host and low key rapper, there is absolutely nothing beyond her reach. With her deep love of Kenyan hip hop, Ruby is the brains behind UnKut the Cypher.
It is obvious that her biggest influences when it comes to radio are in the hip hop game so it makes sense that Angie Martinez is her biggest inspiration. If you have no idea who I'm talking about left me fill you in. Angie Martinez also known as The Voice of New York is an American rapper, radio personality and actress.
"I absolutely love her and I hope to one day be as respected and as plugged in as she is in the hip hop industry in the States. That would be an honour and a dream come true!" admits Miss Ruby.
Radio is not as easy as everyone thinks. Most people have the perception that all you have to do as a presenter is sit in the studio and talk all day. Despite the challenges that Miss Ruby faces she's fiercely committed to always delivering a killer show.
"Sometimes you're in a bad mood or sad but you can't let that creep into your voice. That would be an awful experience for your listener and we wouldn't want that, would we?" she asks.
When it comes to what makes her different in the radio industry, Miss Ruby cites her specialisation in hip hop as her distinguishing quality. "Since I host a show that also focuses on Kenyan hip Hop, it made sense to know more about what I was expected to talk about on air and it was this curiosity that led me to falling in love with our hip hop."
Just when you thought she couldn't get any better Miss Ruby also hosts a live cypher: "I have an event that I put up with a couple of supportive friends. It's called UnKut the Cypher and is arguably the first Live Cypher with an audience in Kenya."
Radio definitely has its perks and Miss Ruby is no stranger to the world of celebrities. Some of her best experiences in radio include interviewing some big names in the entertainment industry. "I interviewed Mafikizolo while I was still an intern. I was really nervous but they were really cool. I also got to interview Gramps Morgan and Keri Hilson," she gushes.
Does the sultry voiced host see herself as a big deal? "I don't think I'm a celebrity but it's nice (and kind of weird) when I go somewhere and someone recognises me. I love that! To me it means my work is getting out there and people can put a face to the name. Who wouldn't want that?"
Kerry Kagiri- Week Nights On Kubamba Radio (91.6 Fm)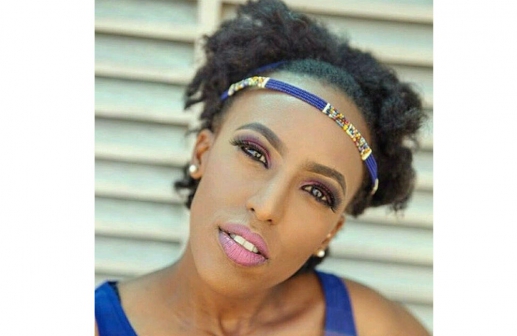 Kerry Kagiri has always wanted to be on radio. As a matter of fact, she took charge of the beginning of her career by asking to do a demo. This alone took her a month as she tried different things with different people but she eventually got the call!
The beautiful host of 'Turnt' which airs Monday-Thursday wants to use her time on radio to "push for agendas that promote better relationships with each other and with God." Turnt may mean something different to people who like to party (wink wink) but to Kerry and the fans of her show, it means that they are H.O.L (High on Life).
Don't think because she hosts (and produces) her gospel show she will play music that's not up to par with Kubamba's station sound. Turning down artistes 'with love' is one of the hardest things about her job. "You can get an artiste who has worked so hard but hasn't gotten it right because of the station sound and where the music industry is, we have to be very strict," explains Kerry.
She's only been on air for eight months but at the end of it all, Kerry Kagiri hopes to "push my creative consultancy to corporate organizations and be a voice of hope and truth to the ends of the earth."
Terry Muikamba- Hot 96 Mid-Morning Show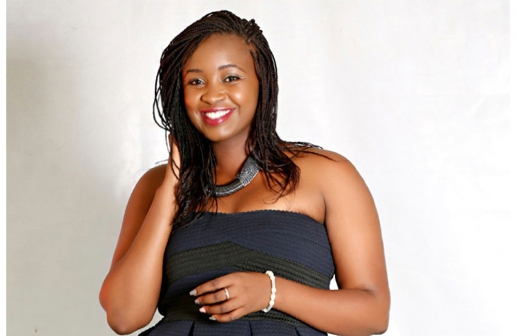 For Terry Muikamba who confesses she hates routine, the most exciting thing about her job is the unpredictability. She hosts the mid-morning show on Hot 96 with Willis Raburu after they restructured the station. "It was so exciting getting Willis Raburu on board. He is so wild and always keeps me on my feet so every day is insane."
A lawyer as well, Terry wants to use her influence to encourage more people to embrace their uniqueness "in a world that is so easy to fit in." So far, the best conversation she has ever had on the record is with Mzazi Willy Tuva whom Terry describes as selfless, humble and full of life.
Cate Riira – 1fm Drive Show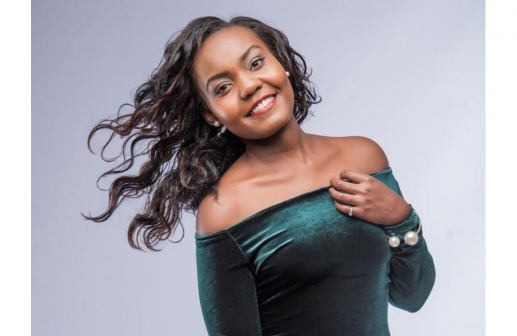 The bubbly radio presenter has been on radio for about three years now and looks up to Cess Mutungi because "her prowess is simply amazing". She also draws inspiration from South African media personality Bonang Matheba and Toolz of Nigeria.
Cate confesses that she didn't know radio can be challenging. "It's not all fun and games. You're accountable for what you say on air," she explained. There are perks to the job though as she admits that some of her best moments have been meeting and interviewing guests she's a fan of and receiving praise from a government official who's a fan of the show.
To set herself apart, Cate immerses herself in her listeners' lives because she loves engaging them in conversation. Catch Cate Riira on air on 97.1 FM every weekday from 4 to 7pm.
Related Topics