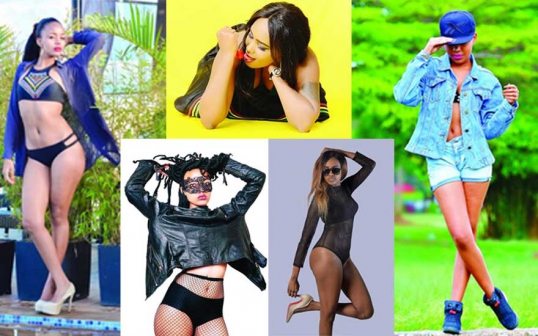 The likes of Huddah, Vera Sidika and Risper Faith changed the socialites game, making it one of the most lucrative showbiz ventures across East Africa
The about-it town girls now live luxurious lives
Having inspired this new culture, now we have a group of newcomers taking that space
It is Thursday night and at Club X-Millionaires on Baricho Road, the night spot is having a busy night with the club filled to capacity.
This is a special night. The revelers are not just here to drink and socialise. They have come for the popular socialites' night that features the likes of Risper Faith and Nairobi Diaries actress Pendo.
Whatever happens here after mid night is a rare spectacle. Models take to the pole for pole dancing. You can picture then in bikinis! Patrons get a treat as the girls take it further, giving them lap dances. And as the show hits climax, leading socialites take to the runway, showing what their mother gave them. This is where the road meets the rubber.
The socialites are paid between Sh30,000 and Sh150,000 for an appearance depending on one's popularity. It is a lucrative venture that has seen many clubs start using socialites to popularise their theme nights.
About three weeks ago, however, Vera Sidika announced that she had retired from making club appearances as 'I am up to bigger things now".
And as Vera exits the scene, there is a new line-up of models who are not only filling the gap but also changing the game. These are girls who have become popular, Nairobi night life talking, and who are now giving the veterans a run for their money.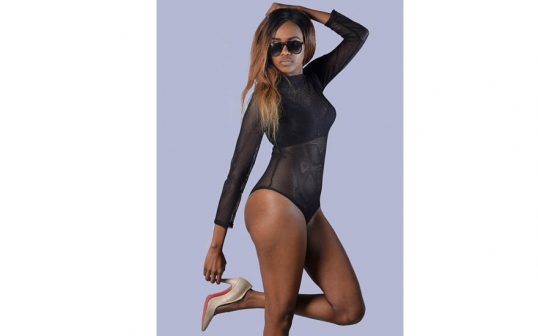 Karen Charmie
Karen Charmie as her name suggests is charming. She is a young and up-coming fashion designer who also has a business that she started with friends.
Her favourite joints are Jiweke Tavern and Kiza Lounge, but on weekends you'll find her at Java House and many other social places where she hangs out with a bunch of her followers.
Karen describes herself as ambitious, social and loving and believes she is the next big thing in the industry, socialite and fashion talking. Her hobbies are modeling and checking out new designer clothes in town.
When it comes to her crew, she only hangs out with established fashion models like Ajuma Nasenyana, Brenda Wairimu and Gaylene Ayugi.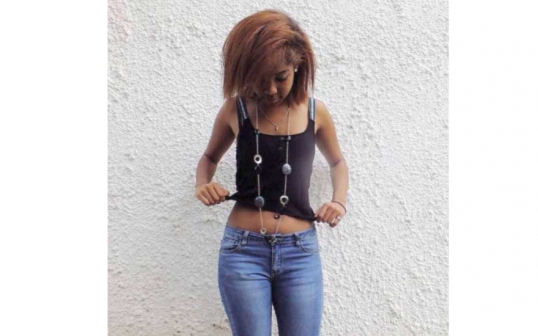 Elodie
Elodie is probably the most popular campus girl, thanks to her many social ventures. She USIU student dated Kibaki's nephew for a while before the two broke up bitterly.
Elodie has also become an Internet sensation, a local reality star in the making if you may. Witty as they come, Elodie has been sharing nuggets of her mind on her Youtube Channel 'Elodiezone'. What started as a fun time activity has pushed the Vlogger to some sort of reality teen sensation at 18.
The girl previously worked with Clarence Peters on a music video and her videos clock an average of 5,000 hits; something some artistes would kill for. At 18, she can kiss her boyfriend, put it on Instagram and walk away with 1,034 likes. And she does not come cheap.
If you are dreaming of a vacation with her, think of the fashion city of Paris.
Evaluna
Evaluna is a model and video vixen who won the Pulse Video Vixen award last year. She believes she is the next big thing in the industry at only 22. Apart from being a video vixen, model and actress, she also does activations with No Sounds Company.
She mostly hangs out in the hottest joints in Hurlingham. She also likes doing casinos especially the one at Laico Regency. Her other favourite joint is Brew Bistro.
"I have a crazy crew that I hang out with and we are always there for each other. We party together and go crazy together," she says. Evaluna described herself as a sweet girl and an award winning model.
Her hobbies are dancing, swimming, doing make up and she loves chilling with her showbiz friends such as Amos and Josh, Khaligraph Jones and Sosuun.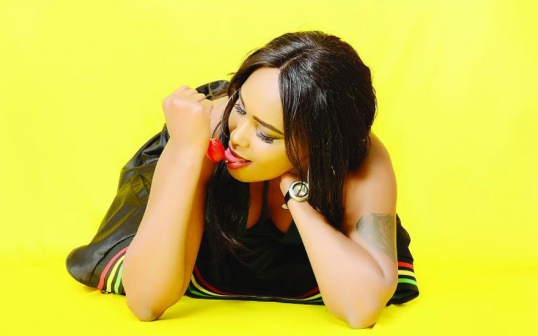 Annastaciah Ndegwa
At only 23, she is a video vixen, professional model and hotelier. "Most of my friends are older than me. Shockingly, I have many politician friends and this group of people likes hanging out at Caramel Lounge in Westlands so that is where you can catch me.
I am all about nice, cool and classy places," Miss Ndegwa says.
"I love politicians and I think I am also one in the making," she remarks. Her hobbies include traveling, making new friends and watching movies.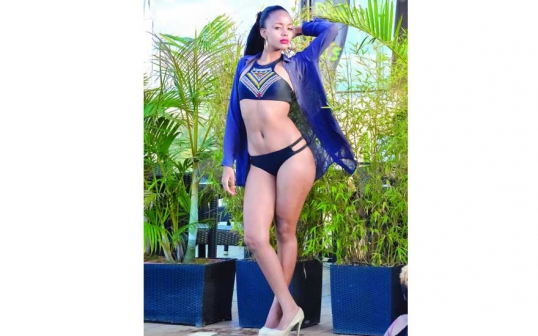 Haleemarh Abdalla Monroe
Apart from being a student at Kenyatta University, Haleemarh is also a model. Her favourite joint is the Billionaires club popularly known as B-Club.
Her circle is small and includes her sisters only and a couple of friends. However, she has many friends in the showbiz industry whom she keeps a secret. Her other favourite joint is Bedouin, a cool sheesha place and her hobbies are swimming and dancing. He favourite celeb is singer Fena Gitu.
Ivy Wamahiga
The Mass Communication Major student at Jomo Kenyatta University of Agriculture and Technology might be a teetotaller, but that does not limit her from becoming one of the most popular new showbiz girls in town.
She has passion for creative fashion photography and has graced a number of fashion magazine covers including Pulse. At her age, she is popular among celebs and this has opened doors for her in the entertainment world.
Ivy admits being in the spotlight is demanding but also has its own advantages. She believes that she is the next big thing because her creativity, thinking and style is different and the entertainment industry should watch out and be ready to incorporate her.
"I am really a home body. Most people assume that I like turning up and going out but when you really know me you will know how much I like staying home. However, when I have to go out it's at Village Market or Fogo Gaucho.
My crew is very diverse, fun and very real. You will rarely find me with boring people. I roll with people who make me smile all the time, people who have their priorities straight and whom I can learn from. You will never find me around messy people and poorly behaved people," she notes.
Among her best friends includes showbiz big shots Shaffie Weru and Kevin Obia. Among her role models are Carol Odero and Yvonne Darcq whom she also described as the most amazing ladies in the industry.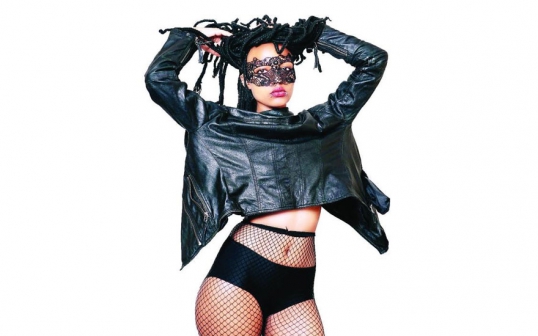 Brenda
"Big thing? I don't want to be the next big thing, I want to have big things," she jokes as we get into this interview.
On the side I do products activations and I'm also a health records officer," she notes. She says that club life to her is all about work and you will mostly spot her at Vineyard and B-Club.
"I don't really have a crew. I don't like crews. I keep my circle small. My favourite joint is a secret. Besides, I enjoy watching movies."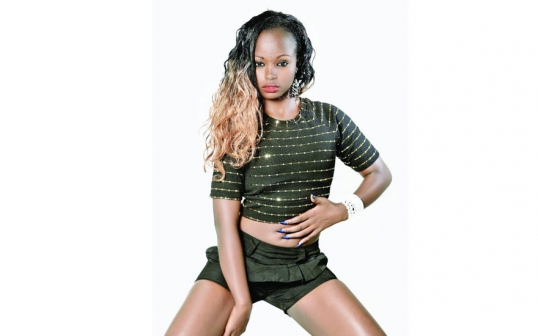 Gloria aka KayChic
This is one of the most popular girls in Nairobi showbiz fronts right now. Having started her 'on the spot' life by appearing as a video vixen in many Mombasa-based artistes' videos, KayChic moved to Nairobi some time ago and quickly adapted to the fast night life here. She is a model, student and storyteller.
"I like the spotlight and I can do anything to be up there. Life is all about fun so why not celebrate my youth living it up. I like hanging out with cool guys and generally people who understand me and who challenge me," she remarks.
Soila
Soila is not only a model but also a young entrepreneur running her fashion and design shop in Nairobi. She is an Economics student and as it seems, she is a calculated young girl ready to take over the showbiz industry.
Soila has appeared in a number of videos as well as fashion magazines. She says that she likes her luxury holidays in Dubai and Paris but while in Kenya, you would easily catch her at English Point Marina.
This beauty is known to hang out with the who-is-who in the showbiz circles and has a number of prominent politicians, lawyers and businessmen as her best friends.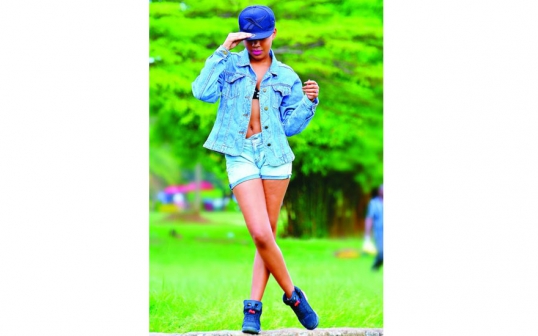 Trisha
She started off as a 'to events girl' before she was discovered by Eric Omtere's modelling stable about two years ago and since, Trisha has never looked back.
In fact, together with another model called Rozzie (who has also graced the Pulse cover), she has gripped Mombasa showbiz as a top model and events organiser.
While Trisha is currently running showbiz events in the Coast where she is also undertaking her studies, she frequents Nairobi on weekends especially when there are big showbiz events happening, Rozzie, just like KayChic has done, has moved to Nairobi. She likes hanging out in B-Club. Besides, Rozzie has a big sister called Lucy who now happens to be the most popular campus girl in Mombasa.
Related Topics