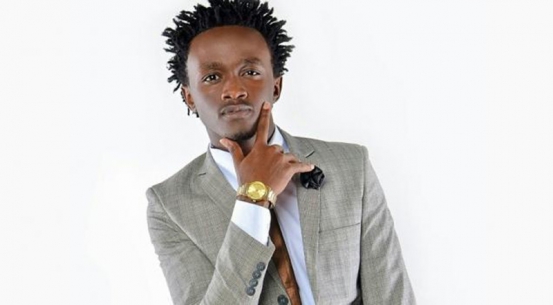 Last Friday evening, controversy stalked gospel singer Bahati and his new heartthrob Diana Marua as they sneaked back into the country after a week away in Zanzibar.
It seemed the two had been hiding from the media in the backdrop of a pregnancy that roped in the couple – whose wedding bells are almost ringing – and the singer's former girlfriend Yvette Kisha who is not taking it lying down.
This is the humble young man, a role model and former street boy who has been adopting kids and whose innocence or seemingly upright moral ways have has won him thousands of admirers and a soft spot from the media over the years.
But as it would seem, behind the scenes, Bahati has another face that Groove Awards organisers seemed to know something about when they denied him a Groove nomination, something his allied gospel stable System Unit seemed to protect when the pregnancy stories started snowballing.
But what the public has not heard yet is the fact that Yvette Kisha, Bahati's former lover and mother of Mueni, the child in question, might not be the innocent one in this context.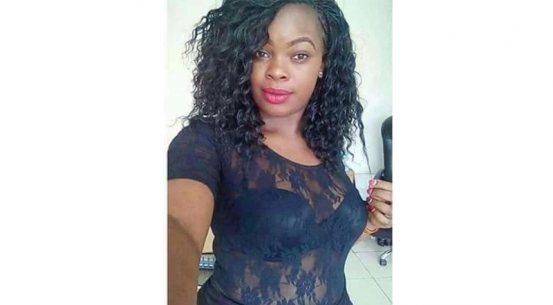 Not with the twist of a DNA test that might yet prove that Bahati is not the father of her baby –despite taking care of her since the two parted ways in 2015. Let's take it back then!
When Pulse called Bahati in 2015 to get his side of the story after Yvette Kisha said he had dumped her and left her pregnant, Bahati came out fighting. He said his enemies were out to finish him with malicious rumours.
Coincidentally, as soon as Pulse ended the call with Bahati, System Unit's DJ Mo who was the first to defend Bahati following the new baby talk, called Pulse to play the devil's advocate.
"Please be careful of these people who come up with such malicious rumours," Mo said, adding: "Most are out to try to tarnish his name."
Minutes later, Bahati phoned Pulse again.
"Some ladies, and even some bloggers, have tried to get money from me threatening to expose allegations of my romantic escapades with women around town," said the 2014 Groove Artiste of The Year whose name was nowhere near glory during last night's Groove Awards.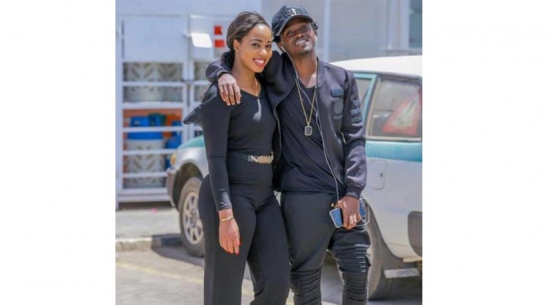 In-case you missed it, this year's Groove Awards was themed around going back to Church and the organisers did not hide the fact that they deliberately decided to leave gospel artistes of 'questionable' character out of the party...
Still around 2015, the then most celebrated gospel clique System Unit was stalked by young groupies who enjoyed the glamour and the fame that came with the singers they lived around. One of those groupies then was Yvette Kisha who started dating Bahati, just like other groupies were dating the other gospel boys.
"They had dated for about a year when she got pregnant. The lady used to hang around System Unit. She is a gospel groupie of sorts," the female source, who confessed that she was friends with Yvette Kisha, told Pulse.
"Bahati's brand is one of the most protected in the industry. They could not let an affair ruin the soft, vulnerable image they had made him seem to be," said the source.
"They went to great lengths to ensure he looked innocent in the eyes of Kenyans. But he is anything but that!"
Pulse would later learn that Bahati was not the only man Yvette Kisha was dating within the clique, the close association of a young gospel grouping where romantic affairs would be easily overshadowed by the holier-than-thou demeanour.
A number of those girls no longer stick around the group. Some are now mothers. Some quietly eloped. Slowly, some of the members who used to be part of System Unit drifted away as others replaced them.
Yvette Kisha, however, says she has never been a groupie and now she is accusing Bahati of being a cheat who broke her heart and left her alone.
"Yvette Kisha would be the fifth lady who has come out to say I impregnated her. Such claims have dogged me the last six months or so," Bahati quipped back then.
A source close to Bahati and Yvette Kisha tells Pulse that after a long push-and-pull, Bahati requested that the two take a DNA test to find out if the baby is truly Bahati's, something the two of them did this year. The results told a whole new story, according to our source.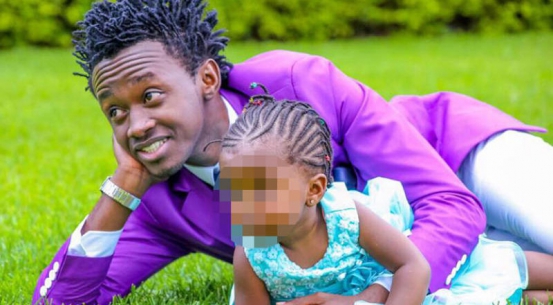 "Bahati has always doubted that the baby is his as she was born a year after they parted ways. When he questioned Yvette how it was possible for him to have fathered a baby with her as they had not gotten physical during the time, she insisted it was his child," our source alleged.
If that was the case, how could Bahati quickly take up responsibilities and go ahead to tell the world that he is the baby's biological father? Why was Yvette quick to say that she didn't want anything to do with Bahati and that all she wanted to clarify is that the baby is not adopted but rather her own child?
What pundits feasting over the big expose haven't learned is that Diana, the beauty who was enjoying a holiday with the singer in Zanzibar when the trouble came knocking on paradise's door is warming up to marrying the Barua singer.
As a matter of fact, Bahati has turned Diana's house into his second home and their neighbours have revealed how the two lovebirds like taking a leisurely walk in the evening.
"Everyone who lives near Diana's house knows that they have an affair as they are always together. Sometimes, Bahati hides from people whom he knows can identify him, especially at night. We are not judging but we have been wondering why it has become so casual for gospel singers to date and get babies. These guys are not role models anymore.
I think they are misleading the youth and some have accepted immorality. They should repent," said our source who lives near Diana.
Apparently, Diana asked Bahati to come out clean on the baby issue pledging to help him take responsibility. This was meant to get Yvette quiet and that way she would get off Bahati's back as the two start planning for their wedding.
"Bahati wants to settle down with Diana and that is also the reason he took the DNA test so as to make everything plain before taking the affair to the next level," our source revealed.
As much as they have been dating secretly, their affair came into the spotlight in March this year when the Mapenzi singer introduced her through social media branding her 'prayer partner' to mean 'significant other'.
It was then that Diana revealed that indeed, Bahati and her are an item insinuating that they have been living together.
Our investigations further revealed that Diana actually works at Bahati's EMB Records where she is the Public Relations and Marketing officer. That tells you that she was already in Bahati's life before she featured in the Mapenzi video.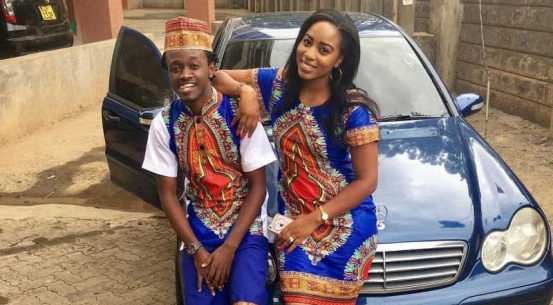 Asked how the two met during a radio interview, Bahati said: "Tulimeet hizi streets tuu (We just met on the streets)...I don't normally respond to these questions."
When pushed further, he opened up and said:
"We met before we did the video together. It was a month before then. I was online at midnight and I saw someone had liked my photos... I was like, who is this? I checked her profile and liked her photos."
"I asked her if she likes to to pray?" Bahati added.
When Pulse contacted Yvette on phone to confirm the claims on Tuesday, she went balistic and dropped the 'F' word before disconnecting.
She then declined every other attempt we made as we sought to get her side of the story.
When we called Bahati on Monday, he joked about a previous piece we had done in our sister Monday Blues column on him and Diana returning from Zanzibar.
"Who is giving you all this information," he asked before ending the call. He however promised to talk to us 'later'.
Related Topics