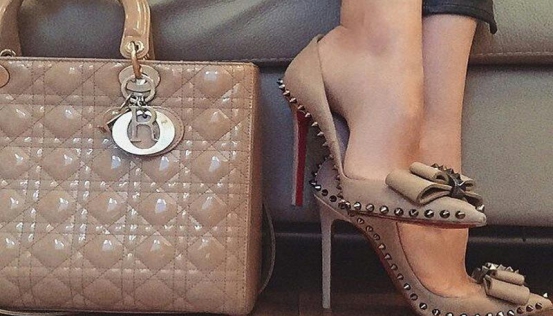 By now, it may come as little surprise to learn that girls are putting condoms as one of the must-have items in their bags when heading to the rave. So what else should they never forget as she hits the town or when simply leaving the house?
Lipstick
First, when your face is beat and set with a primer, you are sure you do not need to retouch it. But you will always need to touch up your lipstick because you will talk, eat or drink something in the day or while clubbing.
Hand tissues
These are best to dab your face when you feel sweaty but touching up with powder would cake up your face. It is also easy to do so without needing to carry the make-up kit with you. You also always need this to quickly wipe some dust off the seat before you sit; nobody wants a patchy butt.
Cell phone
Is there even need to explain this new best friend? No girl will have peace without her phone, what with all the selfies that need to be taken when the occasion is 'lit'? Snapchat would miss them if they forgot the phone charging — all has to stop to head back home and get the baby off the charge.
Hand sanitizer and/or wet wipes
These are your guard against the germy environment you are walking into when you leave your house. It is a clean-me-quick method to avoid looking for water to clean your hands when the story is just too hot to step away from and you need to take a dip at the fries.
Flash disk
Who knows whom you will meet? Since you do not want to fill up your phone's memory, you need an on-the-go flash disk to ensure you can transfer and save stuff even while partying.
Cardholder
Pulsers who are insta-preneurs know too well that the old folk do not quickly follow you back on Instagram for them to order your designs. Always carry your business cards for these people and ask for their cards to follow up on that order come Monday, right?
Power bank and a charger
It is like second nature to the phone if we want to really enjoy ourselves at the party. No one wants to be restless because their phone went off so you have to back up these short-term battery smart phones.
Hand cream
It is not lady like to walk around with dry, flaky hands. Therefore, hand cream is a must-have even when carrying a clutch bag.
Small pouches
Our bags carry one to many paraphernalia's and the struggle of digging looking for one thing is not fun. We carry these small pouches to distribute between toiletry, make-up, electronics and the wallet.
Breath freshener
Girl, you want to stay hot in the club so make sure you always carry a breath mint to just freshen up. Especially if you were out last night and still reek of booze, a mint is your saviour to take you through the
Well, it is day without turning guys off.
Condoms
2017, so it is only expected that a girl will be in control of the kind of night she intends to have. Definitely a better alternative to morning-after P2.
Wallet
Always be prepared with your own cash. Who knows what creeps you will meet at night and you need to call an Uber to dash out of there. Always be ready for anything.
Period protection
The lady friend visits every month so getting caught unawares is not an option. Carry your own stash to take care of you and a friend who is not prepared. Nothing is going to ruin the night now. Top a pill or two of painkiller to ensure this monthly essential is handled stress-free.
Safety rings, needle & thread and super glue
Who knows what could go wrong with your dress or shoes? You always need to be prepared to quickly dash to the bathroom and sew that seam up or glue that strap to hold in place till the night is done.
Related Topics