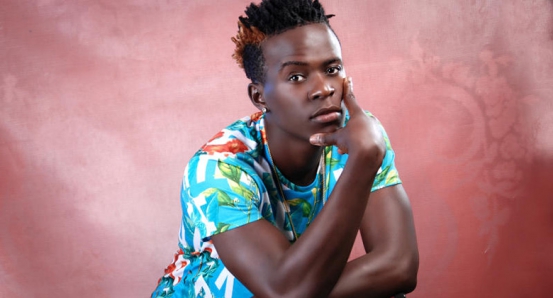 Willy Paul's new track Fanya that was recorded at Bizzy B has become popular among Pulsers thanks to its catchy dancehall tune and the slang employed.
The gospel singer uses the latest lingo now popular among the youth. He calls himself "Willy Poze, uses "mabintire" (word for woman), "vipire...mwenyezire...Daudire, dhambire..." among other Eastlands slang words to capture his audience.
It is the same lingo that popularised the AY and Diamond Zigo Remix making it the biggest song in the region.
So what are the other words in the street now?
Wenger- Someone who is not willing to spend money: "My boyfriend took me to some club the other day but he was being a Wenger."
Ndechee- means a hot damsel. The lasses are already used to being called babe; 'msupa', 'langa' or 'chille' but the sheng lexicon just got an upgrade with the introduction of this term. Example in a sentence: "Yesterday that ndechee came through you guy and the party got lit"
Nipatie masufuri saba zako – Phone number: "Give me your digits or number so that I can 'holla" at you later"
Mbleina-A complainer. Someone who is always complaining about anything and everything. "This guy is a mbleina. He never has anything positive to say."
Toka Kihuti- Means running like your life depends on it: "Jana ilibidi nmetoka Kihuti after masanse wanidandie nkitoka rave"
Nichululu – Nipigie simu...Call me!
Kuroroa- Talking a bit too much: "Acha kuroroa sana buda, save zingine za kesho."
Muramu- Used to refer to the Kenyan delicacy known as Githeri: "Hio muramu ya jana iliweza mbaya!"
Kukenga- Means chilling: "Leo sina plot ntaenda kukenga kwa baze ya PS"
Run off da plug – A plug is a person who connects you to the finer things in life and/or drugs. The phrase was popularised by singer Plies' "run off da plug twice" where he was bragging of not paying for drugs from his connect twice, the lingo has made it to the 254!
Gava – What used to be refered to as karao or sanse, or policeman.
Mkoro – Word for mum : " You can't sleep over babe, mkoro ako area."
Mbwenya- Means a dapper coat.
Sonko, donga- Translates to a rich person. The slang has caught on so much that Nairobi's senator Gideon Mbuvi altered his name to include the name 'sonko'. He is now officially known as Gideon Mbuvi Sonko.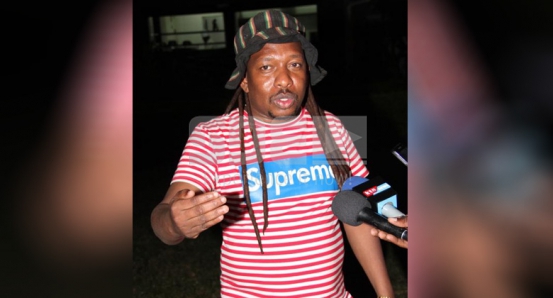 Mburungo - Translates to cargo: "Niekee hio mburungo ntakujia ma-time."
Mbesha, Mulla, Crème, Paper – As you've already guessed this is in reference to money.
Ficha white, chini ya maji, chezea chini - Stay on the down-low. Often told to people who like snitching on anything and everything. "Hizo ni gani umeanza you guy? Chezea chini."
Ndovu, brown, thao - One thousand Kenyan shillings.
Ngata – refers to fuel.
Mshande – means salary.
Ngwete – Means chicken
Roshio, morrow – Derived from the word tomorrow. "Tuonane roshio."
Blanda (blunder) – Refers to trouble. "Jana ilikua blanda after makarao walitudandia."
Tuchanue – Means "inform us".
Tingua – To open up something: "Tingua hio mzinga tukunywe boss!"
Umeikenga, umekemba – Means have you seen it? "I left my wallet on the sofa. Umeikenga?"
Mbisha – Picture.
Kiroma – Means Food. "Buda boss acha niende nkatafte kiroma."
Msoo –Means a big person or boss: "You guy umekua msoo"
Haina nganashwe – Means haina shangwe .
Balenga – Means Sh500.
Mzing – Means a guy or mjamaa: "Kulikua na mzing anakutafta leo morning"
Bazenga, sheriff – A 'bad*ss' person with street creed, 'mtu ngori'.
Kadiepa - Long call.
Happen: To party.
Weri, bonzo – Fool. "Huyo msee ni bonzo sana."
Fisi - A guy who lusts over women.
Make a movie – Go hard "We pulled up to the club last weekend and made a movie!"
Rada - Be alert.
Liit – Translates to turn up: "We made a movie last night thanks to the party that was liit"
Buda, mzae - Old man.
Kuomoka – Means to depart. "Nimeomoka daro acha nielekee mtaa naskia nimebeat"
Ni BA - its fine : " Hio game ya Man U na Bournemouth ilikua BA"
Jaba, mtepa – Muguka.
Muok – Come : "Muok through kesho niko na mazuri"
Maintain- Be polite: "Boss stop acting ratchet and just maintain"
Mbwexe – Means two. "Nipatie dawa pair mbwexe"
Maweng, kichele - Money.
Weka – To place a bet. "Leo nimeweka game ya Atletico Madrid na Barcelona"
Related Topics