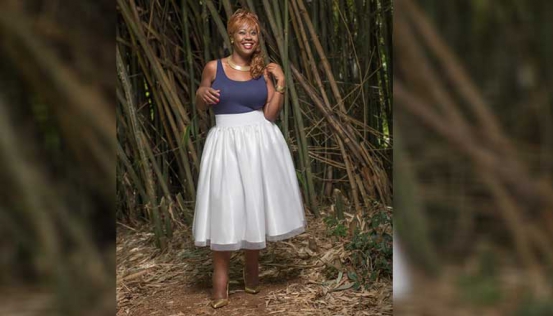 I'm looking at life in a whole different perspective. Besides radio, I want to go into TV, I want a house on the hill, a husband, a child and a studio to make music," says former Kiss FM presenter Kalekye Mumo.
It is the first interview she is giving since she quit her lucrative job about two months ago amidst speculation as to why she left the job. Rumor had it that she fell out with one of her bosses, something she is here to clarify.
"It has just been a month and a half and I keep feeling like I'm on leave. It hasn't really hit me that I am no longer at Kiss. This is where I have been for 10 years. It had become part of me," she goes on.
Even before the dust on her departure had settled, rumors started flying about why she left Kiss 100 FM with some alluding that she was not in good terms with Caroline Mutoko something she terms as a far-fetched lie.
"What? That is a very outrageous story. For starters, I cannot even remember the last time we spoke because she has nothing to do with Kiss 100. Yes, she is involved in marketing but not for Kiss 100 only. Neither does she own anything at Kiss 100. We barely saw each other for months because we worked on different floors. Our reporting lines were very different," she emphasizes.
"It was time to renew contracts and I did not like the offer they made so I decided to focus on other things that have been demanding my attention. I am okay, there are good days and bad days. When you are taking a risk, it is going to be scary like everything else in life."
Kalekye Mumo, who has grown to be a brand in her own right, says she prefers to have both the brand and the PR business as separate lines. As a brand, she hosts the YouTube channel – The Me I Want. It is a concept that came about after she found her life taking a different turn at 40.
"This is channel to motivate people to be the best version of themselves; body, mind and soul. Majority of the people who sought my guidance on how I lost the weight came with that one angle in mind. But I am doing more for them and teaching them about their lifestyle," she explains.
Kalekye, who has never been shy about being a plus-size woman, only sought to lose the weight after it started impacting her health.
Swollen feet, which she brushed off as reaction from travel, turned out to be her worst night mare. Already living with psoriasis, unlike Kim Kardashian who hides hers behind make-up, Kalekye wears her scars proudly.
Although the condition affects her internal organs, the doctor thought the medication from controlling psoriasis could also be causing water retention on her feet. She got onto medication to control the retention. With the problem being persistent, she sought medical advice. A hospital drive through, became a full body check-up that led Kalekye to be put on weight loss programme.
So is she dating?
"No I am not dating, I would love to have a child but after marriage. God knows when the time is right my ideal will come to pass. So until then, I will be just fine."
"I would go back to radio, but my ideal situation would be to have a powerful show that can run weekly and across different stations. My view of things has changed," she concludes.
Related Topics