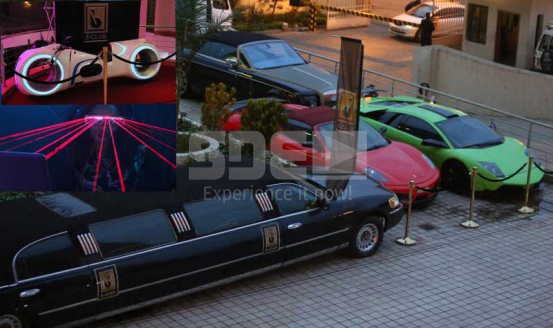 "Sorry Madam, entry denied, you are not dressed appropriately for the club, you are in slippers" said a friendly but well-built security clad in all black at the entrance of B-Club. Welcome to Billion Club.
Welcome to the world-renowned International Billion Club (B-Club), a franchise that started in Brussels and Dubai, which is determined to make a difference in the manner in which Kenyans go clubbing, from dress code and manners. It is the club that has become the talk of town after pictures of prominent personalities having fun in ways we only see in music videos circulated in the press and on the Internet.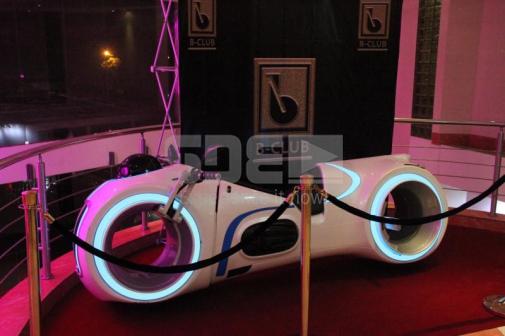 As you enter the Galana Plaza compound, you would be forgiven for thinking it's a parking lot for one of the lavish homes in Beverly-hills. A stretch Lincoln limousine, Ferrari, Green Lamborghini and Rolls Royce Phantom with custom made blue ostrich leather interior, welcomes you at the ground floor of the towering building. The state-of- the art machines are for picking and dropping its patrons with prior-booking during special events.
On the first floor, the entrance leading to the B-club stands out with a long stretching red carpet, which gives a sense of importance to everyone visiting the club. Just immediately at the entrance, a Tron bike estimated to be worth between Sh10-50 million, the one and only in Kenya, is parked seductively. It is not uncommon to find a long queue of patrons who want to take a selfie with the famous bike.
Welcome to the club where recently revellers spent more than Sh1 million a night, creating lot of hullabaloo in the social media. Every part of the club is uniquely designed; well-lit diamond-shaped DJ booth creates a perfect party mood at the VIP section.
On this particular night one can see newly-acquired Tottenham Hotspurs star Victor Wanyama, his brother Mc Donald Mariga, family and friends partying in the most exclusive VVIP area, close to the DJ. Just below them, is heavily guarded South Sudanese Minister for Water resources and irrigation, Mabior Garang. The young chap looks sharp in his designer suit, together with his buddies.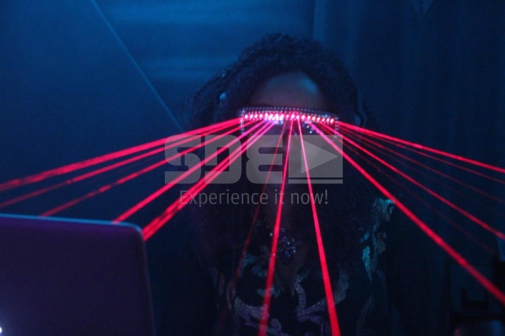 One can also spot Ronnie Osumba, the newly appointed Youth Fund chairman having a good time at the VIP upper area. While Nominated Member of Parliament Johnson Sakaja is settled for the regular area, which still looks like a VIP area when compared to most clubs in Nairobi.
The money gun is always available for those who are rich enough to literally blow legal tender in the air. Several patrons are said to have gladly participated in this game.
The all-white interior, uniquely intermarried is surprisingly designed under close supervision of the two directors of the club, Barry and his wife Samia.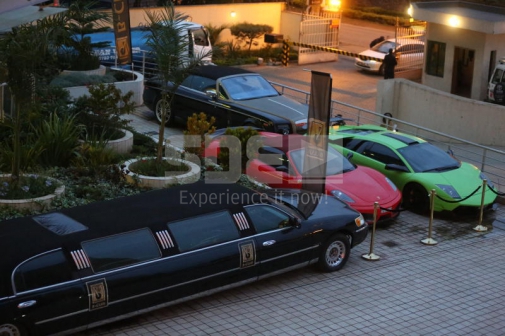 Among celebrities who have dined and wined at this marvelous club are Muhoho Kenyatta, Kilifi Governor Amason Kingi, Raila Junior and wealthy businessman Paul Kobia.
There are plans to open a subsidiary Gossip Ultra Lounge in Valley-Arcade soon which hopefully will take the clubbing lifestyle in Africa to the next level.
Related Topics