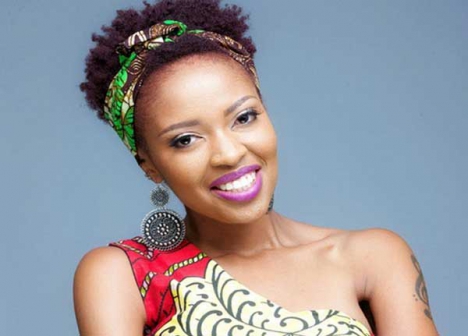 The hit song Sijafika, a collabo among gospel stars, Willy Paul, Size 8, Kambua and Gloria Muliro, is one of the songs ruling the local airwaves since its release in September. It is the voice of inspiration to those about to give up, a sound of hope to a heart of despair and serves as a subtle warning to one who feels pride creeping in. The lyrics are so touching that if you miss the divine impartation, you only have yourself to blame.
Yet despite the larger than life feel of the track, the video was one of those conspicuosly missing from the Pulse Music Video Awards nominations list, that and Mercy Masika's Mwema. Something that fans were quick to pick on. but what could have gone wrong?
The beats will get you dancing, but the video feels hurried. Besides the quick heads up on the information bar that gives the location where the video was shot, you will be forgiven for thinking that the hotel comes nothing close to a five-star. Actually, Size 8 was once heard crying foul over the poor choice of locations within the hotel, with cinematography that did little to capture the austere grandeur of the five-star hotel.
That, coupled with the fact that Kambua was unavailable for the shoot, forcing her to do a separate shoot thereafter. Her choice of venue? A slope that made no effort to complement the hotel.
In contrast, Take a peek at any of Akothee's videos, for instance, she leaves nothing to chance when she goes to a location for a video shoot. Case in point; The behind the scenes video of Shengerera Mama reveals an empty expansive plain field somewhere in Africa that is transformed into a village. So transformed is the land that you would be excused for thinking it is a real village with people living in it.
In her thanksgiving song Mwema, Mercy Masika nails it with the vocals. So good is she that she is only being modest when every time she steps on stage and forewarns her audience; 'do not listen to the voice, listen to the words'. So uplifting is the song that one Mohammed Iddi could not resist the urge to comment; "I am a Muslim and am not allowed to listen to any gospel song but this song, sometimes I do listen to it more than five times a day. Nice song especially the chorus and the vocals, congrats Mercy love it."
The video on the other hand quickly loses its central theme barely 30 seconds after we are shown a close up shot of a Bougainvillea flower and a butterfly that flew by, before we go back and forth between shots of her dressed in different outfits.
Then you watch Victoria Kimani's Oya shot on and around the beach and you are blown away. In essence, most of the gospel artistes' videos have a homely, low budget feel while those for secular artistes have a larger than life feel in as much as the location may be the same. It turns out, the video is not any more about location, location, location but rather about execution.
We are not saying that gospel videos should have all the booty shaking and trouser sagging that suggest they are 'of the world' as opposed to being just a part of it, but a little bit of variation would be appreciated.
In addition, you get the feeling that most gospel songs lack a story line. You will find most feature the artistes singing and if you are lucky a few have some good dancers. Whatever happened to telling stories through music, only God knows (no pun intended).
Related Topics