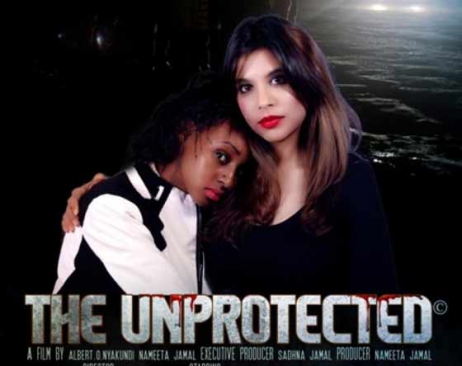 Kenya's top film-production houses will not be represented when the Kalasha International Film and TV Awards host their gala ceremony at the Kenya International Convention Centre tonight.
Pulse has learned that production house Safe Ghetto with works such as Watatu, Ndoto za Elibidi and Ni Sisi and Historia Films, known for the popular movies Fundi-mentals, House of Lungula and The Return of Lazarus, are just some of the leading film companies that have boycotted the Kalasha awards.
The award ceremony rebranded this year from a night affair to a week-long fete dubbed Kalasha International Film and TV Festival and Market. However, the industry is split with some claiming that Kalasha has lost direction and no longer has any impact on the Kenyan film industry.
John Karanja, an executive television producer, submitted The Race in the Best Local Production category for the first edition of the awards. He recalls how the win opened his eyes to the industry and speaks of how he has shared the knowledge with filmmakers during subsequent Kalasha events.
"The awards expanded the scope of the film industry. The first event was to create awareness. It created a lot of interest, especially for Riverwood films. It helped with networking, interaction, finding opportunity in pitching ideas and becoming familiar with the expectations of media houses. We were called to share experiences. Every Kalasha is able to produce film enthusiasts who go out to make films after it is all over," says Karanja, who has worked with TV series Waridi, Roza and Moto.
Historia Films director Alex Konstantaras differs, saying the awards ceremony had no impact on his film-making career. Days before the festival kicked off, Alex told Pulse that he would only be attending the initial presentations and would give the ceremony a miss.
"I can showcase my work and share ideas at the market and that will have an impact on my career. That is not the case with the awards ceremony. It has had zero impact in my career. If anything, my films such as House of Lungula gave popularity to Kalasha. When it was nominated in many categories last year, the production already had a buzz around it with people calling it 'a sex movie'," says Alex.
"I did not speak then because the cast was in a good mood. I am speaking now, not because I expected to be nominated, but because when I look at the nomination list, I have seen that Kalasha awards is becoming a talent competition. Once you win, no matter the effort you put into your next projects, you will never win again. The awards have become a place where they recognise new talent and ignore the rest despite their great work," he says. During the first few years of the awards, films such as Malooned, The Race, Formula X, From a Whisper, All Girls Together, Dance for Wives, Unseen Unsung Unforgotten, By Any Means Necessary, Backlash, Nairobi Half Life and Rugged Priest were on the market. This created stiff competition and also encouraged filmmakers to continue producing more films, something that Alex says is now missing.
This year, good films like Watatu, Fundi-mentals, Strength of a Woman and The Unprotected are missing. The categories they fall under in the nomination list have been reserved for short films, not feature films.
Alex says Kalasha has failed the film industry in Kenya, saying that instead of encouraging the growth of local productions, the awards scheme is killing the morale of filmmakers and killing the industry.
"I am not going to make movies anymore. I am working on a TV series right now. We have no future for movies if we continue like this. I think Kalasha awards has failed to sustain itself and is now focusing on student and short films. Very soon, they will have to fill the nominations with music videos. It will not be a surprise, honestly," says Alex.
After winning the award for Best Director last year for Strength of a Woman, Gilbert Lukalia says that it had an impact in his career. He is currently directing a film whose details he would not divulge. However, he has also missed out on jobs because when he won the award, people assumed his rates would go up. He decries of the limited number of feature films represented in this year's Kalashas.
"The Kenya Film Commission Board should provide platforms, create a film culture and create a market for people to watch Kenyan films. I will not shy away from investing my money and that of my friends if I know for sure that people will watch our films. Having a market for films means that I do not have to go back to my account to invest in my next film. The festival is a good place to start," says Gilbert.
The film director is also concerned about the people who have silently boycotted the Kalasha because of what the filmmakers say is lack of co-operation on the board's part.
"People are unhappy with how the board makes decisions on how the industry should run. Most institutions are very close to the relevant stakeholders, but not this one. The only email I received from the board was when they wanted money from the Government and they needed filmmakers to endorse it. They need to sit down with us and hear us out. We might not be managers but we can assist them with ideas of what the industry needs," he says.
Fundi-mentals actor Gerald Langiri acknowledges the impact of the title 'award-winning actor', which he got when he won a Kalasha award last year for Best Supporting Actor. Other than the title, he says it had little effect in his career.
"It is really hard to say that the Kalasha awards has had a direct impact on my acting career because no one has approached me to give me work because I won a Kalasha. It has, however, added more prestige, recognition and respect for me as an actor, a title that very few can boast of. I cannot expect to win an award every year. What matters is my growth in my acting career," he says.
Willie Kilumi, the founder of Africa Digital Media Institute, who facilitated workshops on animation, copyright and market at the festival, urges filmmakers to take advantage of the Kalasha Festival instead of boycotting the Awards.
"People have lost hope in Kalasha. Instead of making noise outside, if they want to make things work, then they should come back in and plan the way forward. Kalasha has influence in Government circles and it is capable of helping the industry," he states.
But it is not everyone who thinks Kalasha is failing to achieve its goals. In fact, Mombasa actors led by Hassan Faisal, CEO of the Coastal Music Awards, are full of praise, saying Kalasha's new wide reach will help develop film talent nationwide.
"Kalasha initially looked like a Nairobi affair but now we have been factored in. In fact, we have even been awarded executive booking at a Sarova hotel and our other costs have all been catered for. Mombasa is well represented and we trust that Kalasha will only get better," concludes Hassan.
Related Topics