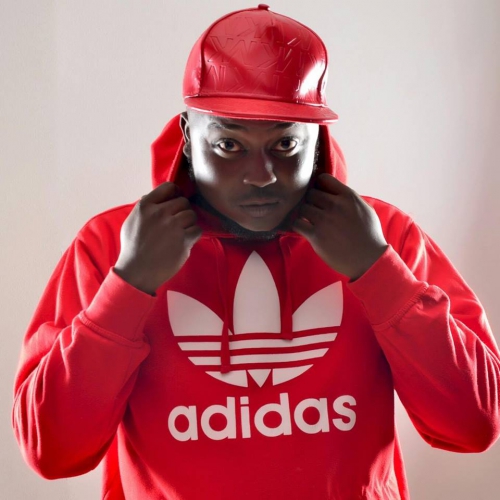 Pulse: Who is DJ Syd? Syd: He is a 24-year-old turntablist and farmer. I grew up in Murang'a County and I think that is how farming grew in me. I am also a business man, I own Red Berry DJ Academy where we train DJs on how to get their act right.
P: What type of music do you play? S: I am diverse and can play for any crowd, be it children or any other crowd. My favourite is hip-hop and EDM music.
P: You are relatively new in the industry and people hardly know you. Have you played in any major gig? S: Yes. I played at the eighth edition of Barbeque Live earlier last month. The show was quite a success.
P: On a regular day where can your fans catch you? S: They can get me at Seville on Wednesdays and Vineyard during the weekend.
P: What gave you the initial push to ignite your career? S: My passion for music started way back in high school. I started out as a rapper but later got involved in music production. Back then, Code Red was the main DJ unit and they inspired me a lot.
P: Word has it you are behind the now famous Street DJ, DJ Lyta? How did you guys meet? S: I had a huge part to play in the making of his career. I met him two years ago. He was a street DJ. He asked that I mentor him and I'm happy on how it all turned out. We are however not working together at the moment. He is running solo projects. There is no bad blood between us though.
P: There has been this vibe that Kenyan DJs don't want to play local artistes... S: Most of the Kenyan artistes probably don't want to hear this but the quality of some of our music right from the production aspect of it is wanting. However, there are some artistes that are doing it as it should be and those should be appreciated. We also need originality by having a Kenyan sound. We had Genge and Kapuka but all that seems to have shifted. Nigerians have their own style with their accent and all which seems to be of great appeal to Kenyans and that is why there is all that dominance of Nigerian music here.
P: Is spinning a man's world? S: Well, as much as it is a male-dominated world, I would say the few ladies who have joined the art are doing well. We now have DJ Pierra, whom I respect a lot. She has been able to penetrate a market that is dominated by male DJs. She is commanding a lot of hype and I must say she is proving herself through her work.
P: Some critics say it is all about the looks, I mean she is hot and probably that is what is selling... S: The girl is hot and we must give it up to her. Besides, in showbiz, the X-factor is important. The truth is she is commanding a lot of attention and that is cool. She is fully in the game now and I stand with her. She is cool.
P: Are you keen on promoting the DJ and hip-hop culture or do you only do it for the money and fame that comes with it? S: I would say we as DJs are the key players in promotion of hip-hop culture. Some amongst do it for the wrong reasons. Some just want the fame. But I believe it can be serious business. As much as you stay real to the culture, you have to put some money in the pocket.
P: Besides music and farming, what else do you do? S: Right now I want to stop training 'basic' DJs and go into Pro-Deejaying and create DJs that can compete in world class competitions. I plan on doing that by introducing the first turntablism DJ academy in Nairobi.
Related Topics