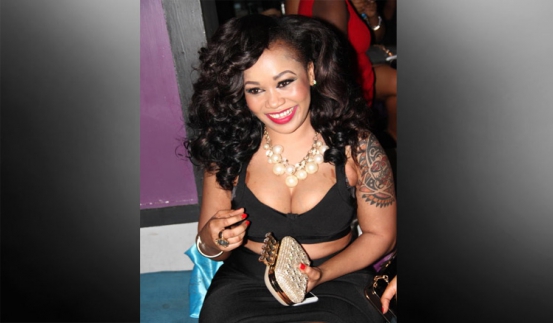 In 2014 controversial Kenyan socialite Vera Sidika caused a social media storm after she admitted to lightening her skin, a procedure she claimed to have cost her somewhere in the region of Sh15 Million Kenyan shillings. The socialite, often dubbed Kenya's Kim Kardashian said of the procedure, "I did it the right way...I used the right procedure. I had a great dermatologist from the UK."
She claimed that thanks to her considerably lighter complexion, she'd seen an increase in demand for her services. "My body is my business, and it's a moneymaker. I said if I have to do it (skin lightening), it has to be great, it has to be right. Ten years from now, twenty years from now, fifty years from now... I'll still look the same," she told The Trend TV show host, Larry Madowo.
While Vera Sidika, owing to her celebrity status, might be the most visible case of skin lightening in the country, she is far from being unique in her quest. Kenya is a society which glorifies light skin complexion, which is often seen as superior to darker tones. Although skin bleaching is generally viewed in negative light, there's a booming trade of backstreet creams, pills, and injections which promise lighter skin. In addition, the more orthodox Kenyan beauty market is flush with products which promise women a fairer skin tone, convincingly displaying before-and-after images which imply that lighter skin is the better option.
It is little wonder then,that decades after we gained independence from colonial masters, many Kenyan women- and some men- are willing to go to any length to attain whiter skin tone. In fact, many experts believe that skin bleaching is on the rise. "Although very few talk about it, plenty of women in Kenya are using products to have lighter complexions. Being lighter-skinned makes them feel good and boosts their self-esteem. Some also feel that it improves their romantic prospects. They say that Kenyan men prefer light-skinned women," says Dr Pranav Mahendra Pancholi, Nairobi's leading cosmetic dermatosurgeon.
Towards the end of her TV interview, Vera said that the skin lightening treatment she got in the UK wasn't available in Kenya. She was wrong. Today wealthy Kenyan women who want to safely whiten their skin can walk into a high end dermatology clinic and get glutathione injections,which unlike most backstreet creams, whitens the skin evenly. Located on fourth floor of the posh Yaya shopping Centre, Avane Cosmetic Dermatology Clinic is Nairobi's go-to clinic for safe skin lightening procedures.
Harvard-trained Dr Pancholi, who owns Avane Cosmetic Dermatology Clinic says,"What we do is not skin bleaching, it is skin lightening...there is a difference. Skin bleaching is when one uses products which contain harmful chemicals such as hydroquinone, mercury, steroids, and chloride which destroy or block melanin from being produced." Dr Pancholi warns that long term use of backstreet skin bleaching treatments comes with a host of health complications like permanent darkening of the skin, liver and kidney damage, and skin cancer.
Some of the safer, albeit short-lived alternatives to skin bleaching include chemical skin peeling, microdermabrasion, laser treatments, and cryotherapy. However, most of these treatments can irritate the skin, are not suitable for the whole body, and might not work for everyone.
Avane Dermatology Clinic uses Glutathione Pro and Crystal Tomato products in their skin lightening procedure. "What we use is a mixture of powerful antioxidants and amino acids which are naturally made in the body, so it is easy for the body to break them down. Glutathione is one of the body's most powerful antioxidants and taken in proper doses, it can considerably lighten the skin with no adverse effects," says Dr Pancholi.
Skin lightening using glutathione is also said to detoxify every cell in the body, giving the user a radiant youthful glow. It has also been hailed as one of the best treatment for age spots and wrinkles. Like its name suggests, Crystal Tomato products are made from natural tomatoes rich in colourless carotenoids which are known to absorb UVA and UVB rays to reduce existing melanin and prevent the formation of new melanin. In the right dosage, Crystal Tomato is said to have no known side effects.
"Some of my clients come here after they have used some of the harmful products. Some don't want to admit it but we can tell. In such cases, first we have to gently wean them off the bad products before we start proper treatments. Unfortunately, in some cases the damage to the skin is so extensive that we can't help," says Dr Pancholi.
Artificially fair skin doesn't come cheap. "On average, the skin lightening treatment costs Sh100,000. A single session costs Sh24,000 and one would need at least five sessions to see a significant difference in skin tone. The number of sessions needed to whiten skin tone depend on your skin tone and how much lighter you want to become- usually that takes between five to thirty sessions. After one has achieved their desired shade, they need to come back for booster shots every two to three months," says Dr Pancholi.
What happens if you fail to go for booster shots? "It's a lifetime commitment. Failure to have booster shots leads darkening of the skin. But there are no side effects. But just like anyone else, those who have had skin lightening procedures should wear sunscreen daily and if possible, keep to the shade," Dr Pancholi advices. "It's unfortunate that most people are not aware of the availability of safe ways to lighten skin," he laments.
Those who bleached
Actress Nyasuguta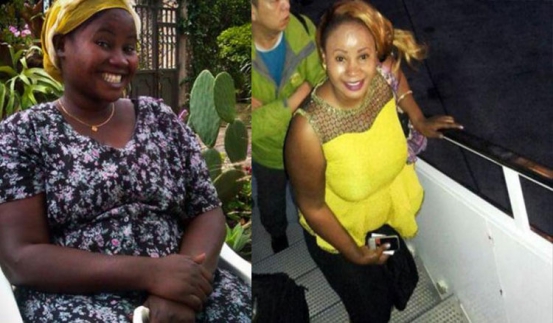 Vitimbi actress Eunice Wambui, popularly known as Nyasuguta, is one of the few Kenyan celebrities who openly admit to skin bleaching. The actress says that she resorted to skin bleaching after she had an accident which left her with facial scars and dents. "I didn't consider bleaching before I had a road accident in 2013. I was left with scars and dents on my face and an uneven skin tone. I wasn't happy with the way I looked," she says.
Coincidentally her mother sells skin bleaching creams and she encouraged Eunice to give them a try. "The creams gave me a more even, lighter skin tone which I am very happy with. I apply the creams every other day to maintain my current skin tone. So far, I haven't had any side effects from bleaching," she says.
Rachel Wambui
Rachel Wambui, a Kenyan woman in her early 30s, says that she had an affair with skin bleaching in her teenagehood and early 20s. "I had acne and my mum bought me an over-the-counter cream which in addition to clearing the acne, turned me like ten shades lighter! But the lightening ended at the neck. Growing up as a dark-sinned girl, I had always been quite insecure of my skin tone. I was called 'kiwi' and I heard comments like 'Wambui is beautiful- if only she wasn't that black," she says.
Rachel started bleaching again in her early 20s. "The women who sold the creams would show us how to mix them for best results. I would use them for a few weeks to clear up my pimples (although I wasn't complaining about the lightening effect), and then take a break so I didn't become too light. Honestly, the creams are great for treating acne. Right now because I don't use them anymore, I struggle with pimples and have to buy expensive skincare products," she says.
What finally made her to stop bleaching? "It got tiring and expensive. Spending 1000-2000 Kenyan shillings became too much for me. At around the time I turned 25, I also became conscious of the black pride movement. Then is started noticing that there were liberal, culturally exposed people who actually admired my skin tone and thought it was beautiful. At some point, my dark skin became the physical quality I loved most in myself."
Offered a safe lightening, would she try it? "No. I have no reason to lighten my skin. Black people have been taught that dark skin is ugly...which isn't true. It's not my place to tell another woman not to bleach, but at some point in your life you're going to have to look yourself square in the mirror and accept who you see," she says.
Related Topics