In an era littered with pure and raw physical talent, it is the game's artists who separate themselves from the rest.
Kenya has many sportsmen and women who are experts in their own craft including but not limited to football, hockey, rugby, tennis, athletics, badminton and many more.And like an artist with a paintbrush and a blank canvas, our local sports stars have outdone themselves especially after the coronavirus pandemic that was an eye opener to many people around the world.
When Covid-19 struck in 2020, many athletes were confined in their homes with no activities for almost two years. The pandemic indeed taught everyone vital lessons on not depending on one job.
There have been numerous calls for sportsmen and women to think of life after sports and do something about it. For athletes, it meant opening businesses and investing in other ventures that can generate income.
The Nairobian Sports looks at Kenyan sportsmen and women with their side hustles:
Jacob Ojee- Rugby, branding, and merchandising
Olympian, national rugby team and KCB Rugby star Jacob Ojee has always strived to stand out from the pack. After the coronavirus disrupted sports, Ojee has shown his other art by turning to business. For rugby, beyond the try line is a popular phrase.
He is running a company that deals with general supplies, but concentrates on branding and merchandising. Ojee founded The OutLook Brand in October 2014.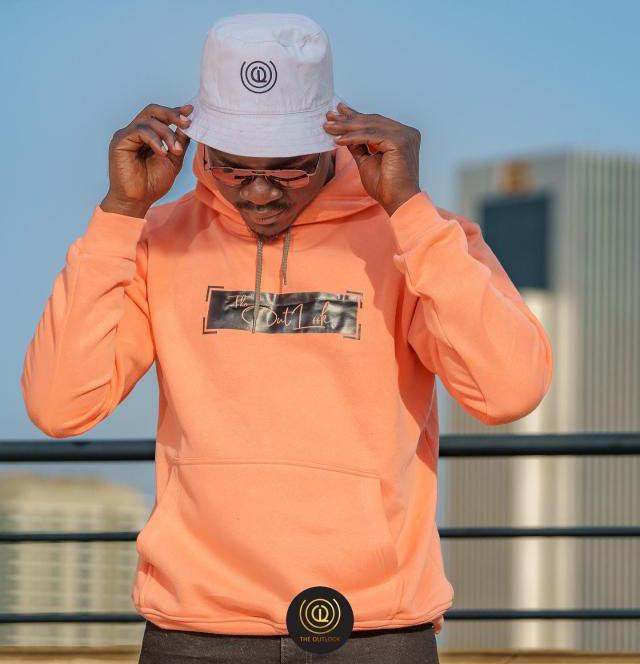 "I love fashion and design. The fashion industry is amazing and I have wanted to explore and in 2014 I started my own fashion brand," he said.
The brand mainly deals with urban wear such as t-shirts, hoodies, vests, sweatshirts, shorts, sweatpants and tracksuits.
"Covid hit the world hard especially sports. Therefore with no other income after the suspension of the local league and the Seven Series, I went full-time into running the business."
Ojee says they have been able to grow and expand their operations to include corporate merchandising and branding for clothing apparel and other items.
Ojee played for Kisumu RFC until 2011 when he signed for defending Kenya Cup champions KCB. After three years at Ruaraka, he made his national team debut with Kenya Sevens at the 2014 Gold Coasts 7s tournament scoring on his debut against Samoa before making his debut for the national 15s side the Kenya Simbas (15s) the following year against Portugal.
Dennis Ombachi -Rugby and Chef, Culnary Skills, Carpentry
Dennis Ombachi needs no introduction within local and World Rugby Sevens international circles.
Ombachi has made a name for himself while representing the Kenya Sevens team on numerous international championships including Rugby World Cup, Olympic Games and the annual World Sevens Series tour. Most importantly, Ombachi is and will forever be remembered for single-handedly dragging Shujaa to the Rio Olympics in 2016.
From winning a couple of continental titles, featuring in several World Rugby Sevens Series, competing at the 2012 Summer Olympics in London, the 2013 Rugby World Cup Sevens in Russia and 2014 Commonwealth Games in Glasgow, to inspiring Kenya to the 2016 Rio Olympic Games and undergoing five surgeries in his playing career spanning to twelve years, Ombachi has seen it all in the Kenyan rugby.
Currently, Ombachi is a man of many hats; a professional rugby player, self-taught chef, food blogger, carpenter and a family man.
He has grand hopes of establishing a catering business and he is contemplating hanging his boots in the near future if his passion for food translates into a steady income.The winger who lifted the lid on the ills bedevilling the Kenya sevens squad earlier this year, says he has no regrets exposing the challenges players faced.
For Ombachi, the outbreak of coronavirus in 2020 was somehow a wicked blessing as it allowed him to fully focus on honing his culinary skills after the pandemic turned the sporting industry upside down. His culinary skills earned him the name, the 'Roaming Chef'.
Helen Obiri-Athletics and farming
The world 5000 metres champion has won multiple accolades in the course of her career. From clinching gold in the 2017 World Championships in London to defending her title at the 2019 World Championships, in Doha, Obiri has broken records in various tournaments.
Apart from athletics, Obiri is a farmer who grows food crops to feed the hungry. She noted that the venture creates a bonding time with her family Currently, she grows vegetables and maize and looks to expand to other crops.
Eliud Kipchoge-Athletics and farming
Kenya's world marathon record holder and revered athlete, Eliud Kipchoge is raking in millions from his career highlights.Regarded one of the Greatest Marathoners of All time in Eliud Kipchoge, Kipchoge sliced half a minute from his own world record to win the 2022 BMW Berlin Marathon, clocking a sensational 2:01:09 at the World Athletics Elite Platinum Label road race.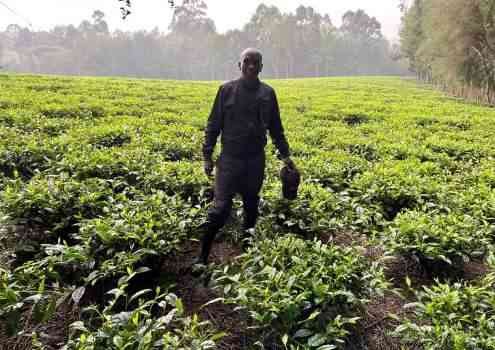 The acclaimed athlete also owns a tea farm where he spends most of his time when he is not in training/ participating in events.
Lucy Wangeci-Hockey and Cleaning Service
Lucy Wangeci is drop-dead gorgeous, an eye-candy hockey player who stops male folks at City Park.Gorgeous in sporting kit and absolutely stunning in an evening gown, she is the perfect billboard that would leave any pin-up model gasping in envy.Wangeci, a first runner up at the 2014 Miss World Kenya contest, lives on the first lane. Her efforts is a clear testimony of hard work, patience and dedication on and off the field.
She draws inspiration from Brazil's football legend Pele, who once said success is no accident but a result of hard work, perseverance, learning, sacrifice, and above all loving your job. Her move has been rewarding.
She boasts of winning six Africa Cup of Club Championships titles and nine league trophies with 22-time winners Blazers, formerly Telkom, a club she joined in 2011 after completing Form Four. Despite her success, Lucy Wangeci did not start out as a hockey player but instead played basketball and tennis.
While not playing hockey, Wangeci runs a cleaning company in Nairobi called LK Cleaning Services Limited.
They offer both commercial and residential cleaning services. Ranging from carpet cleaning within 24 hours, house detail cleaning, sofa, and mattress steam cleaning, office cleaning services, decluttering and organisation services, post-fumigation cleaning, post-construction, and renovation detail cleaning, and move-in/out detail cleaning.
"I built an interest around my passion, and after much research, I found out I could create employment and make a living," said Wangeci who started the company in 2020.
Danson Kago and Kevin Kimani - football and sports fitness
Rivals on the pitch but friends in business, Kago and Kimani have built a career that extends outside their football careers. Kago plays for Posta Rangers while Kimani plays for Wazito FC.
However, the duo joined forces to run a sports product company - K- Sports Fitness. The company deals with the supply of general sports equipment, fitness as well as injury recovery products.
Boniface Ambani - football and sports merchandise
Former Harambee Stars ace Boniface Ambani is an inspirational player who many look up to in football.
His Kenya Premier League record of 26 goals scored in a single season in 2006 is yet to be broken.
Ambani shares the feat with ex-Gor Mahia great, Maurice 'Sonyi' Ochieng, who equally plundered 26 goals in the historic 1976 season when K'Ogalo won the league title unbeaten for the first time, under Allan Thigo, as player-coach.
For Ambani, the feat was attained in 2006 while turning out for Tusker, and today, no player has come close to challenging the towering record.
Off football, Ambani is running a sports merchandise business.
He started selling sports gear in 2011 under the Bochend Sports, soon after retiring from the game. Known for the famous Givova apparel, Bochend has supplied kits and sportswear to many sports personalities and clubs, something that has made them an accredited and trusted source for any sports gear.
Related Topics