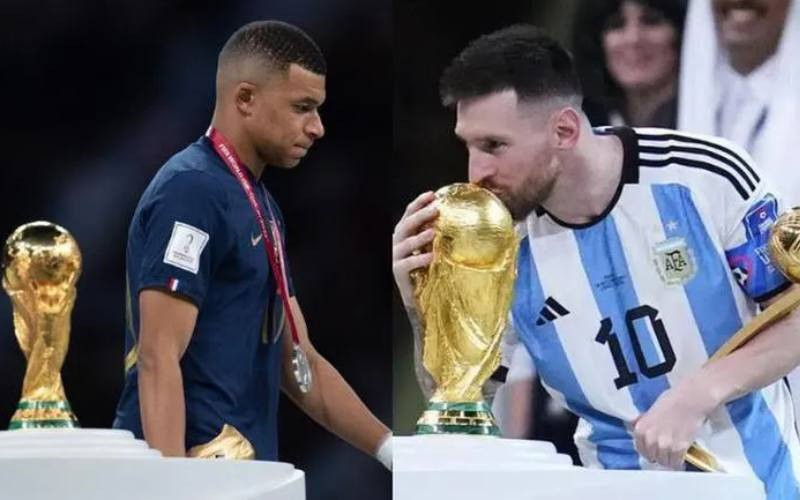 An online petition seeking the replay of the final World Cup match has been filed.
About 215, 000 football fans had sent their signatures to have Argentina vs France match replayed by Saturday, December 24.
The petitioners attribute their move to what they see as mistakes by the referee.
The 2022 Qatar World Cup final match was played at Lusail Stadium barely a week ago, in an action that saw Argentina bag the trophy after defeating France in the penalties.
This was after a thrilling 3-3 draw in the 90 minutes and extra time.
Several die-hard fans of French football, the losing side, have put their name to MesOpinions, an online petition website.
They say 'the match must be replayed because they think the referee was conned twice for Argentina goals'.
"The arbitration was totally sold out, there was never a penalty or a foul on Mbappe on the second goal… Sign and share en masse for the match to be replayed," an excerpt from the website reads.
So far, the petition has over 90, 000 comments and has attracted responses from football fans from both teams.
"We want to replay this match because the referee was for the Argentinians and he only whistled for French faults," a French supporter says.
"Of course, we will play again and win," an Argentina supporter says.
Lionel Messi won the biggest prize in soccer as Argentina beat France 4-2 in a penalty shootout to claim a third World Cup title despite Kylian Mbappe scoring the first hat trick in a final in 56 years
Related Topics