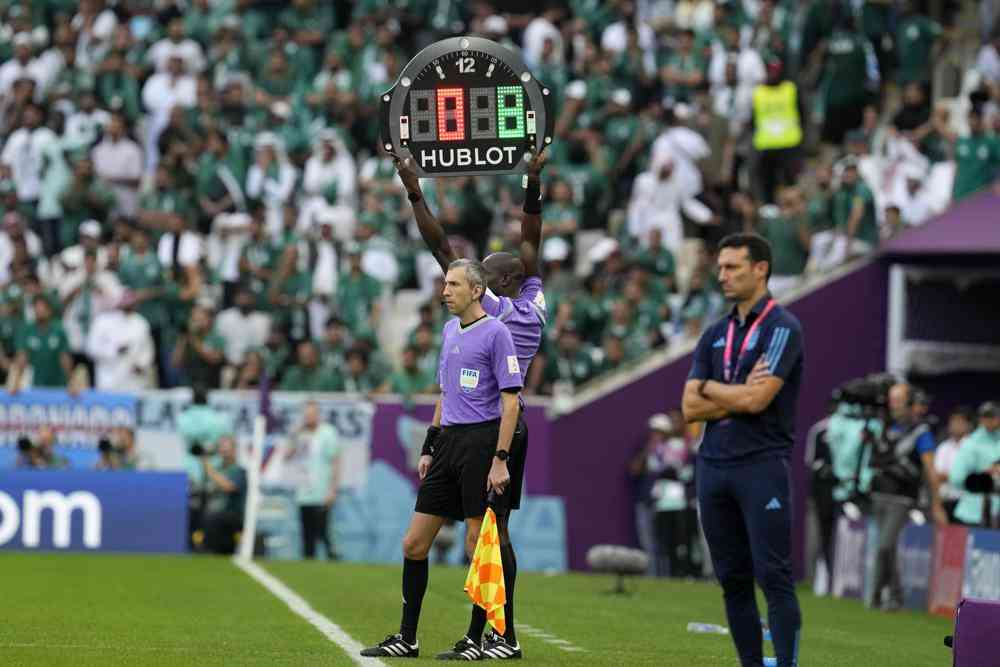 The ongoing 2022 World Cup has had many fans across the globe talking since its kick-off last Sunday in Qatar.
From the opening ceremony to Ecuador's victory, England's eight-goal thriller match win to Spain's magnificent 7-0 victory, Saudi Arabia's shocking favorites Argentina to Japan's thrilling win over Germany, fans have seen it all and talked it all over social media.
However, the most astonishing aspect of this year's World Cup is the long stoppage times witnessed in the majority of the games.
There has been an unprecedented amount of stoppage time added in Qatar, highlighted by England and Iran playing in the longest World Cup group stage match in the tournament's history with a total time of 117 minutes.
That was aided by the first half of the match having 14 minutes of extra time, followed by 13 minutes in the second half of England's 6-2 victory, each of which was a record for stoppage time in World Cup history.
The second-longest contest has been Wales' 1-1 draw with the USA, which lasted over 104 minutes with nine added on at the end, ramping up the excitement as both teams chased a winner.
There were over 100 minutes played in Netherlands' 2-0 victory over Senegal in Group A, and even the opening game between the hosts and Ecuador exceeded 100 minutes.
Nearly 14 minutes were added to the second half of Saudi Arabia's stunner against Argentina.But what is stoppage time, how does it work and why is so much being added to this World Cup?
First of all, the match are 90 minutes long, comprised of two 45-minute halves. But how it differs from sports like basketball and American football is the clock counts up instead of down, and it never stops. So if the ball goes out of bounds or players are lining up for a penalty kick, the clock continues.
That's where stoppage time, also known as added or injury time, comes into play. Once each half gets to the 45-minute mark, stoppage time is added. Typically, there's at least one minute added to each half.
Well, former referee, the iconic Pierluigi Collina, had warned last week that fans should expect these sorts of situations in Qatar."What we already did in Russia [2018] was to more accurately calculate the time to be compensated," the chairman of the FIFA referees committee told journalists.
"We told everybody to don't be surprised if they see the fourth official raising the electronic board with a big number on it, six, seven or eight minutes.
"If you want more active time, we need to be ready to see this kind of additional time given. Think of a match with three goals scored. A celebration normally takes, one and a half minutes, so with three goals scored, you lose five or six minutes.
"What we want to do is accurately calculate the added time at the end of each half. It can be the fourth official to do that, we were successful in Russia and we expect the same in Qatar.
Related Topics