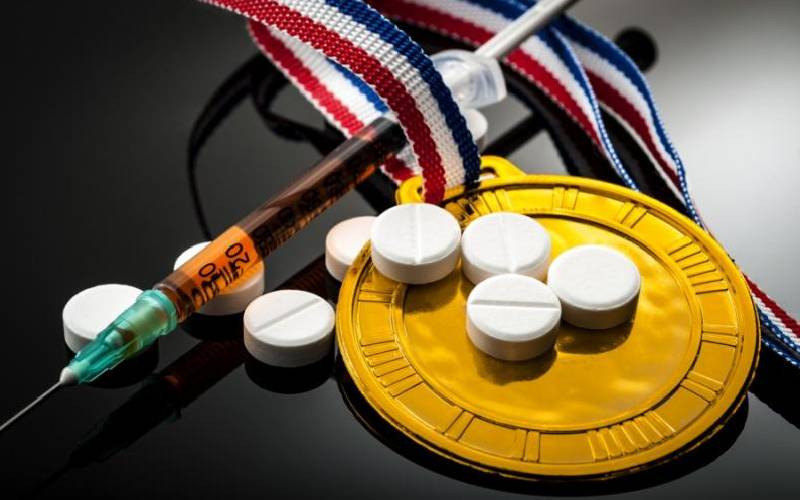 Kenya's top athletes have asked the government to move with speed to tame doping.
Moses Kiptanui, a three-time world 3,000m steeplechase champion, says many young athletes are getting sucked into the vice and there is every reason for the country to be concerned.
"Doping is driven by greed. Young athletes don't want to train hard for good performance. I tell you, it's just like a cancer. It might not end any time soon. All stakeholders are part of the mess. Athletes take the wrong route to get to the top. We left it until it's too late to act. Doping is a business and they take advantage of the systems that are working out well.
Kiptanui says some athletes have admitted to doping and how it is done but there hasn't been enough done to stem the vice.
"Some athletes have admitted and detailed how doping goes on. No one has cared to follow it up. There is a disconnect between Adak (Anti-Doping Agency of Kenya) and Athletics Kenya. But AK are sleeping on their job. No money has been set aside from the exchequer to cater for research and testing. An athlete can post a fantastic time and disappear in a questionable manner," he says.
Noah Busienei, a former athlete and now a coach, says athletes face a lot of problems.
"Most managers and agents come to Kenya to fleece athletes using dubious means. Some act as coaches and they are not even trained. They have introduced supplements while others look for such supplements in chemists and buy at high costs. Doctors and pharmacists make huge money from athletes," says Busienei.
He says many of these managers are also part of the problem.
"They have misadvised our athletes for a long time. Athletes do not declare to doctors that they are professional athletes and this brings back the issue of strict liability. Hospitals here make a lot of cash through athletes that may not be well educated as managers use proxies to run their affairs. They are just interested in athletes' money and drop them once they are caught," he says.
Busienei says doping, in most cases, is done abroad and when managers realise an athlete is about to be caught, they withhold their cash. Many athletes, he says, have lost money through such rackets.
"Let us avoid these brokers handling our athletes. That is when we will have a lasting solution. Managers are business people; they are out to make money," he says.
He says the temptation to make money after failing to perform well for many years lures athletes into doping.
"Athletes come to me asking for drugs. Those failing dope tests and have competed in big races like Boston and New York. This is a case where it happens under managers. Use of injectable supplements is another case. Athletes should avoid these drips. I know athletes who have fallen victim to this and they resort to excessive drinking of alcohol to conceal the drugs," says Busienei.
Many athletes, he says, prefer to enter races in Thailand since there is no doping test there. "It's cash at the finish line," he adds.
Athletes must be taken through a raft of issues that include Wada code, Therapeutic Use Exemptions (TUE), athlete biological passports, categories of banned substances and the principle of strict liability.
"Athletes who have health problems should make applications earlier and state clearly the nature of their medication and they will have exemptions for the period they are undergoing treatment. This will help protect the integrity of the sport and even grow the value of the raw talent among Kenyan athletes," says Adak CEO Sarah Shibutse.
She says athletes must also take extreme caution regarding supplements.
"We take due diligence in our investigations to detect the masking agent," she says.
Related Topics